---
Building A New Audience Abroad
The NBA is one of the top sports league in the USA, but did you know how powerful of a fan base they have built in China? It's insanely big - and the NBA actually offers significant branding opportunities to Chinese brands because of it that earn hundreds of millions of dollars.
And it's not just in China. The NBA has taken massive marketing action to build audiences in countries including Spain and England. In this blog, Hollywood Branded shares the international marketing strategy and efforts of the NBA, while sharing more detail as to why the sports league is so popular in China.
---
---
NBA: A Global Influence
NFL, MLB, NBA… these are some of the most well-known and successful sports leagues in the U.S. - and they have command a global impact and influence due to their unique sports culture.
Today's NBA is more global than you may think thanks to the impressive efforts that have been created to promote worldwide basketball awareness and development since 1984. In fact, the NBA has become a league where 108 international players representing 38 countries and territories were on opening-night rosters for the 2019-20 season, and every single team included at least one foreign-born player. Many young players across the globe are drafted from high school or college to play in the NBA league and make their contribution to help in spreading the message of basketball to the world.
Games are broadcast through TV and website livestream in 215 countries and regions in 50 languages across the world. One of the biggest global events that the NBA holds annually, All-Star week, had a record 19 international players from 15 countries in 2019.
Besides increasing international players signed to the league, the NBA has started several programs in the last decade to broaden awareness as well as offer physical and mental help and advice to players, families and communities both domestically and globally.
These programs include: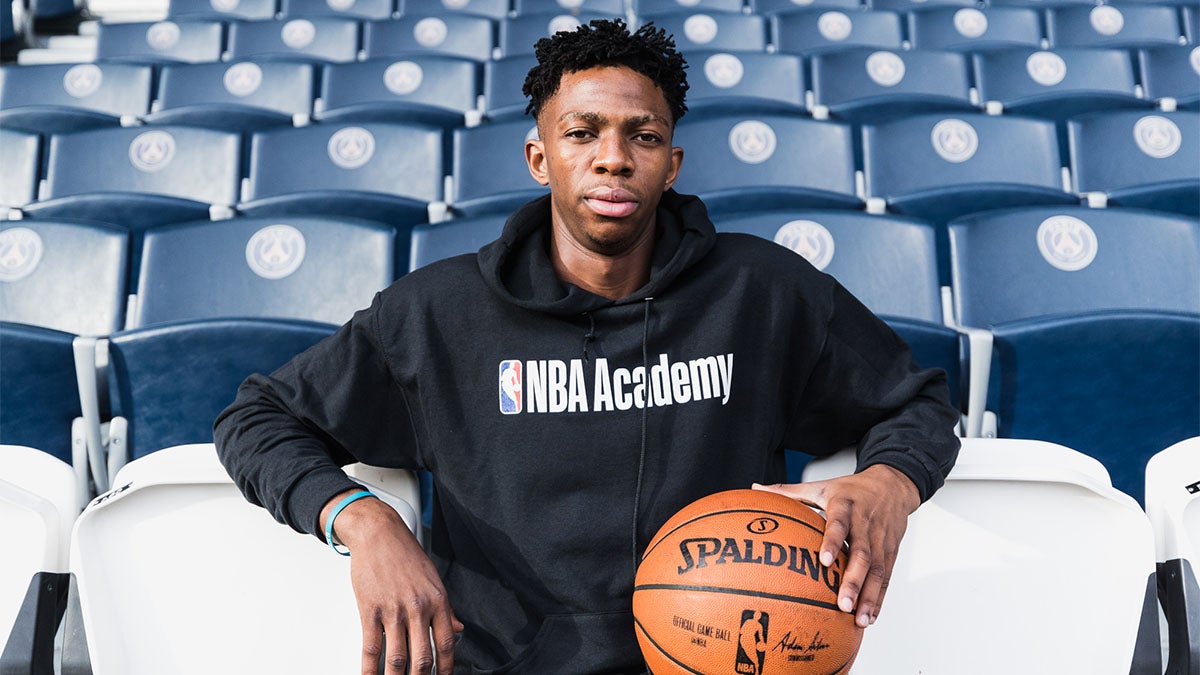 Additionally, the NBA does more than simply promote basketball. From these listed programs above, and others, they have made it part of their backbone to directly respond and provide solutions to world health and poverty issues through their international programs. The NBA has opened schools for poor children, arranged team members to participate in community services every month, set up exchange activities to cultivate young talent, offered physical help and funds to address climate change, and more.
Much of these efforts are supported by global PR to help increase publicity and enhance reputation, because after all, the NBA is still a business seeking profit. Brands that are associated with health, community or education would be ideal NBA partnership to jointly together create responses and activities, to enhance their reputation.
The NBA is clearly dedicated to expanding its global influence to attract younger talent and increase their fan base throughout the world.
---
Games Viewed Live Around The World
The NBA does not work alone to achieve its marketing success and global influence. If you get a chance to watch a live basketball game, either on TV or live at a basketball stadium, you will notice hundreds of brands that exist in your daily life represented on the court or player's uniforms.
For example, Nike works with the NBA, designing signature shoes and jerseys to those all-star players, which fosters not only sales in the US, but beyond. International TV carries broadcasting rights, and help to promote the teams, and favored 'local' players become heroes.
The NBA as a league, as well as the majority of the basketball teams, have partnerships with international companies, institutions, entities and banks that have presence not just in the USA, but abroad. These brand sponsors are associated with players by fans, and can impact purchases made in foreign markets.
Some examples of brand partnerships include:
General Electric and the Celtics - where they sponsor the team's jerseys.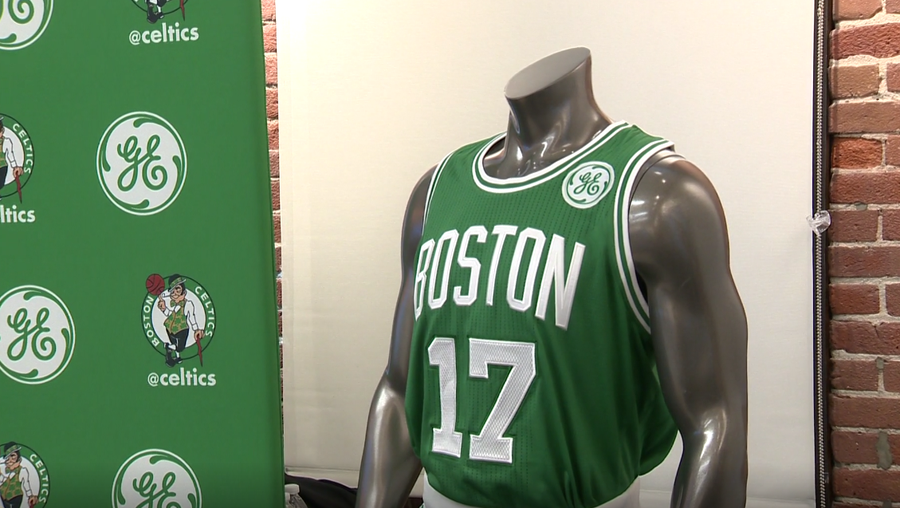 Ultimate Software and the Miami Heat - which is ongoing for the last 3 years.
Walt Disney and the Orlando Magic announced a multiyear agreement starting sponsorship in the 2017-2018 season.
Not only are these brands reaching fans in the US, they all have overseas footprints in Asia, specifically China, where millions of fans get up early in the morning in support of their favorite teams.
In fact, it would be incredibly smart for more localized brands to find ways to also sponsor these US games, as the broadcast coverage in Asia can be that impactful. To support that idea, in 2018 the NBA official announced in a statement that each NBA team could work with two international sponsors outside of the U.S. and Canada.
---
Timely Adjustment to the Schedule
Knowing what your audience want is really important.
The NBA holds most of the games later in the morning through early afternoon - causing many Chinese to choose to sacrifice their work time to follow the game live. The audience base is that rabid and tuned in. It helps that most of the competitive games are held on weekends and holidays, where the time shifts are more easily handled.
It is not just timing of the game play - it is also dealing with and addressing hot issues, like COVID-19. In 2020, many of the star NBA players were encouraged and asked to share and express their concern through online channels and social media to people who were affected by the coronavirus in China. This extra attention may help stimulate popularity and increase followers by showing the NBA's continuous focus on the importance of world affairs.
---
It's Not Just The NBA - But The NFL Too... With Some Challenges
As mentioned earlier, NFL, MLB, NBA... these mega international sports leagues are competing for the industry advertising market share both at home and abroad.

Admittedly, the NBA receives more attention in China than the NFL does. However, the Super Bowl, NFL's worldwide sports event, this year raked in $382 million in 50 minutes from advertising, which is a record profit for the football sports league. Much of that can be attributed to the widened demographic of more multi cultural half time performers which increased the diversity of the show.
In 2017 for the first time, the Super Bowl streamed live on the popular Chinese messaging platform Sina Weibo. This is literally one of the biggest apps in the world, in the worlds second largest market, and it shows that the decision to stream the Super Bowl there indicates that the stakes were quite high for the league's bid to tap the enormous potential of China's 1.4 billion people.
But China's interest in football has always been challenging. One possible reason is that Superbowl has often been at a time when it's the early morning or rush hour for people in China. So the timing of the game gets lost in the everyday activity of the Chinese. If the NFL decided to try to make a bigger impact in the Chinese market, their international brand sponsors including Intel, Dannon and P&G may see benefit.
---
Houston Rockets and China - A Sticky Issue
Since Yao Ming, a Chinese basketball player born in Shanghai, joined the league in 2002 as the first pick by the Houston Rockets, the NBA has signed thousands of contracts worth billions of dollars with the Chinese sports media including TV broadcast, podcast, sports brands, and more. Almost every company or organization in China that's relevant to basketball has created partnerships with the league and both sides have seen tremendous profit, and been able to experience first hand the income potential gained through two decades of sport sponsorship partnerships.
Hundreds of thousands of partnership deals have been made between the USA and China, and they have become so entwined and critically dependent upon one another, that neither can afford to disrupt the relationship.
Over 300 million people in China — nearly one-fifth of its population — now play basketball, according to the Chinese Basketball Association. And in a single season, more than 600 million people watched NBA games on Chinese television networks.
But in 2019 one outspoken member of the coaching staff got the Houston Rockets into hot water - leading to a stoppage of game play airing in China. Daryl Morey, the Rocket's general manager chose to vocally support Hong Kong's pro-democracy protests, earning him the ire of the Chinese government.
Due to his comments, China suspended ties with the Houston Rockets, including stopping live streaming of the games, removing all news related to the team from their website, canceling local sponsorships, and removing TV commercials. Essentially, China wiped the Houston Rockets from existance. To top it off, the biggest Chinese TV sports channel, CCTV5, decided to suspended cooperation with the league, causing serious damage to the relationship including hundreds of millions of dollars lost for NBA annually and increasing unemployment in both countries.
The entire situation was mishandled, and shows the power of social media, and the potential dangers. The NBA did not have a crisis control plan in place for this, despite their already experiencing issues with sponsors in the past, like when LeBron James (also Samsung's celebrity endorser) tweeted about his negative experience with Samsung as a phone carrier, despite the brand being a sponsor of his team.
Tencent, the largest sport online broadcaster outside the U.S., had signed a $1.5 billion deal with NBA before this incident, which seriously - and positively - impacted NBA foreign sponsorships. Creating a seriously rocky situation.
Tencent's sponsorship clearly demonstrates that the Chinese sport media and Chinese companies are both extremely important to NBA, as well as the fact that the NBA is more of a global basketball league than a national one now as it relies heavily on worldwide support.
---
Branded Partnership Really Matter
When it comes down to branded partnerships, what needs to be kept top of mind is the importance of both the brand and the property - in this case the NBA, find ways to work together as a team to help mutually develop the overall partnership. Both sides must place themselves in the other's shoes and think clearly about what their objectives are to have a long-term successful partnership.
Interested in learning more about sports partnerships? Take a look and read some of the blogs about successful brand partnerships our team has written:
Interested in learning more about the power of athletes and celebrities as endorsers for your brand? Check out this stat-filled video now!