The Multifaceted Branding Power of the Music Industry
---
Music is Everywhere
Any music video you engage with, any artist's instagram you follow, and any commercial you watch is infiltrated with the ever-expanding branding market that is associated with the music industry. Brands are always looking for ways to engage with musicians, and although it may not be easy to land, the rewards are unparalleled.
Music brings brands to the next level, and being able to secure an effective song or a big name artist can escalate your brand, almost immediately. In this blog, Hollywood Branded discusses why brands should partner with musicians and the different kinds of integrations that are possible within the industry.
---
---
Song Attached To A Brand
When producing a commercial or advertisement, an integral part of the production process is selecting a music score. This being said, getting in touch with the artist and acquiring rights to their music allows for much more traction and engagement with that specific product. We see plenty of great examples of this every day when we turn on the TV, but it's also important to note that the process can be extensive depending on what your target is.
A great example of this is a collaboration between Beats and Halsey. The brand aligns extremely well with the artist and it made for an effective and authentic brand integration.
There is a fine line between choosing a song that represents your brand well and selecting an artist that is also going to bring positive traction to your product. If done well, both parties benefit in a way that can project them into many more successful partnerships in the future.
---
Independent VS. Record Label Artists
Before we dive into the specifics of branding within the music industry, there is one key element that drastically effects this market. It is important to note the differences in opportunities when it comes to independent artists versus artists that are signed to a record label. Although both are achievable targets for collaboration, each has its pros and cons when it comes to working with a brand. It is important to note that many things change depending on the type of artist that you select.
Independent artists have a much wider scope as far as ability to collaborate, but in most cases, the reach that these artists have is much less significant than that of artists that are signed to record labels. Additionally, the budgets are, more often than not, extremely different for these artists. Record labels have capitalized on upping the production value of an artist's music as well as growing and engaging with their listeners. This makes these artists much more fruitful to work with, but it also totally changes the game in terms of brand collaborations.
---
Millions of Dollars Within the Industry
If you are able to break into the market and find an artist that aligns with your brand, the dollars that are achievable are astronomical. Although your budget as a brand is most likely going to be hundreds of thousands of dollars, if not millions when working with a large artist, the rewards that are available are totally worth the investment.
Due to the nature of social media and online personas today, successful artists have to know how to market themselves to the general public. This being said, their follower base is extremely invested in everything that they do. This gives brands the opportunity to capitalize on the following that these artists have created for themselves.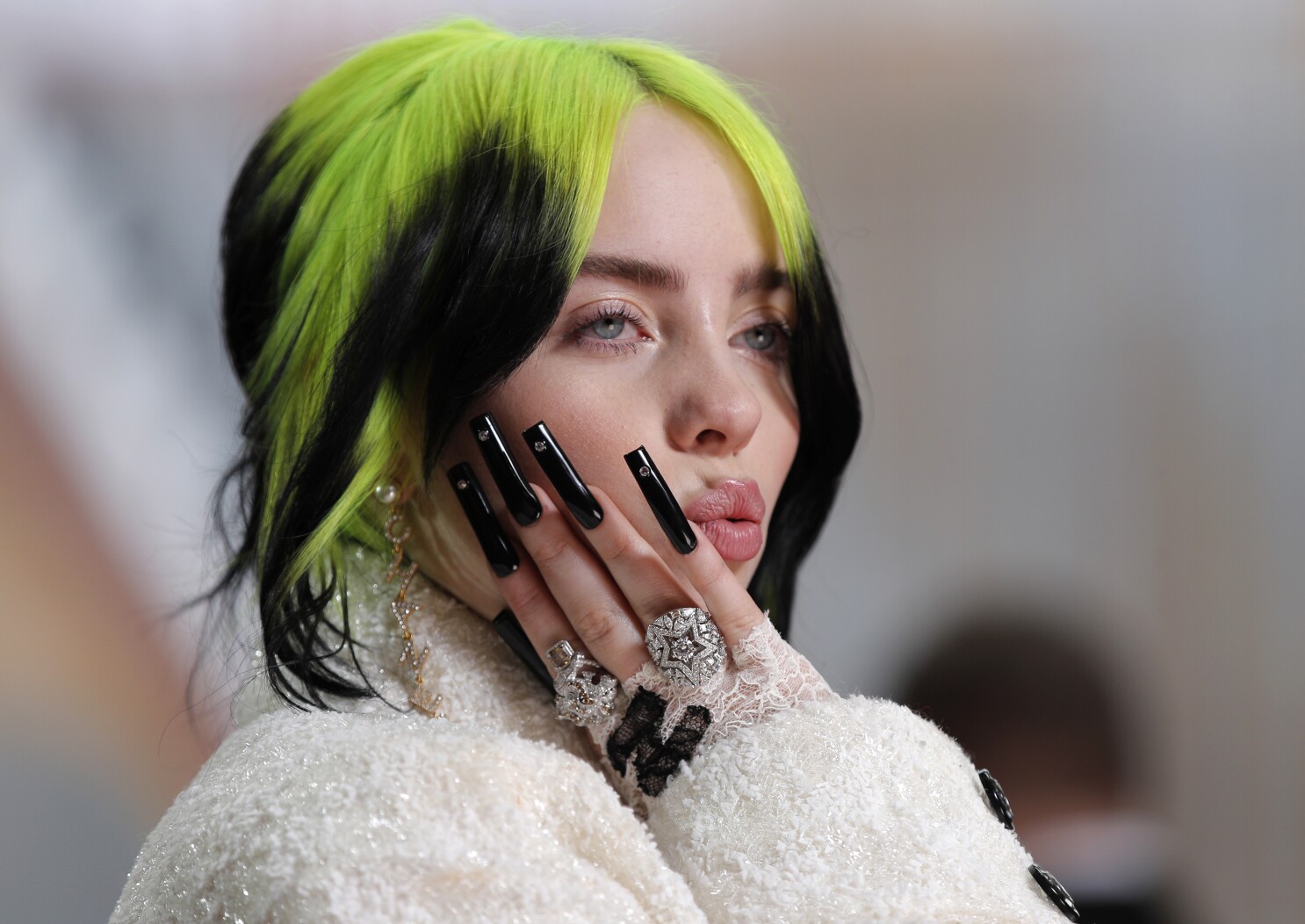 Photo: Los Angeles Times
A fantastic example of these marketing machines is Billie Eilish. She has become an internet sensation and has learned how to capitalize on her fame. She is extremely transparent with her listeners in a way that keeps them questioning and coming back for more each time. Although Billie isn't blatant about the brands that she works with, when she does choose to associate herself with a company, her listeners know it is authentic. She then took it one step further by creating her own merchandise that even she wears on a daily basis. In doing so, she lets her listeners market for her but also gives them the opportunity to connect with her through her merchandise.
---
Attaching a Face to the Brand
Sure, your product is fantastic and you have a great marketing scheme, but how are you going to reach a larger market? When a brand starts to think about doing a partnership with a musician, they usually have a specific artist in mind. Although it is valuable to have these goals, it is also very important to be flexible. It is extremely difficult to land a placement with large artists, so being open to new, different options is imperative if you want to land an effective integration.
When an artist decides to affiliate their work with your product, not only is it something that they should wholeheartedly support, but both parties need to fully understand what this means for them in the future. When an artist and brand collaborate, it closes many other doors for that artist in regards to collaboration in the future, so the intent should be to grow with each other. This is because when an artist chooses one brand, they usually are unable to associate themselves with another similar brand because it seems inauthentic.
---
Product Placement in Music Videos
One of the most effective ways to do a brand integration within the music industry is in a music video. This allows for the product to be seen by millions of viewers in a way that attaches the artists face and words with the product. There are many instances in which the integration is extremely clear, but directors have also become very skilled at integrating products in a way that is far from blatant.
A great example of a music video integration is a partnership that Hollywood Branded did with DJ Khaled for the music video 'I'm On One." In this video, Khaled is seen holding the Four Loko can in a way that allows for the viewers to clearly see and be engaged with the product. This video got upwards of 156 million views and allowed for immense exposure for the brand. One element of this integration that helped tremendously was the fact that it aligned with the song and visuals of the music video. This is one of the most important aspects to keep in mind when reaching out to an artist — does your brand align with the artist's vision?
---
That's a Wrap
Branding spans all markets nowadays but the music industry has grown to be one of the most sought after in recent years. Having an understanding of the basic ins and outs can give you a leg up in determining how to structure you next brand deal with a celebrity musician.
Building a relationship with a refutable artist can catapult your brand to the next level if you can execute meaningful and effective brand integration.
Check out other blogs written by our team about marketing and branding tips within the music industry:
And want to learn more about how product placement actually works? Download our Product Placement & Promotions Guide to learn the insights on how the industry works.
---