---
Brands Who Had Sales Trigger From Product Placement
We get asked - practically every day - for examples of product placement that moved the needle. For facts and examples that demonstrate success. And our team has countless case studies at the ready to showcase real world examples.
Product placement and entertainment marketing in television, film and movies can contribute to a substantial sales increase for brands. So much so, that a survey we ran previously showed that 89% of brands currently use product placement as a part of their marketing mix. In this blog, Hollywood Branded shares four product placement examples in film and how it has impacted each of these brands' sales.
---

---
Audi + Iron Man
Audi has created a multiple integration partnership with Marvel's Iron Man, and with Iron Man 2 it is reported they experienced a 30% + sales increase following the film's release. After the film came out, it was reported that sales of Audi's premium category vehicles (the Audi A8, Audi A7, Audi A6, and Audi Q7) equaled 34.1% of total October sales. "We are on track for a record year in 2012," said Jeff Mannering, Managing Director Audi Middle East.
This is what legends are made of. Supposedly back in the day, Tom Cruise received his Wayfarer sunglasses when he was an extra on a movie set where a box of the soon-to-be discontinued sunglasses had been dropped off by the brand's product placement agency. Cruise finished his gig as an extra and went merrily on his way to getting a role that established him as Hollywood's heartthrob in Risky Business. On a fateful day when asked to dance while stripping on camera, he donned the glasses to help him feel a little more comfortable in the scene. After the film's release, the Wayfarer's became THE sunglasses of hot demand, and a brand phenomenon was born. Ray-Ban had a 55% sales increase in Wayfarers with 360,000 pairs sold in 1983 due to the film.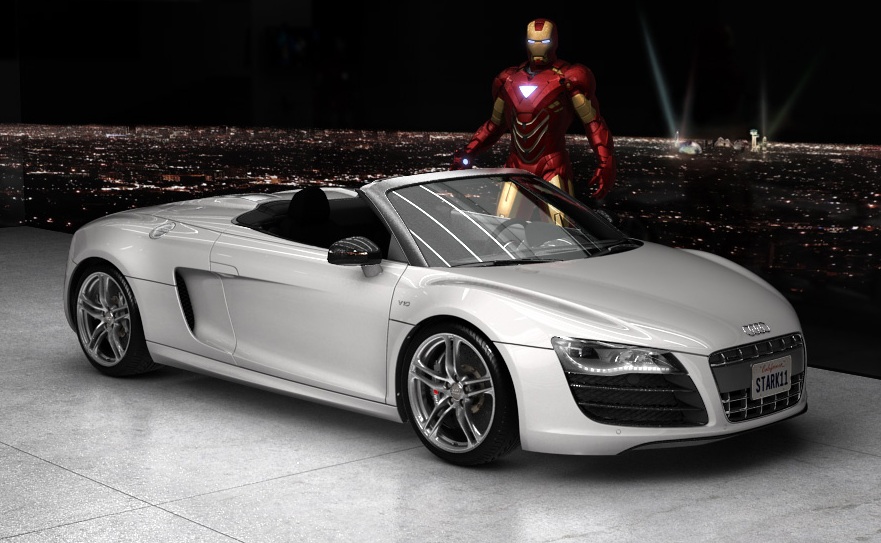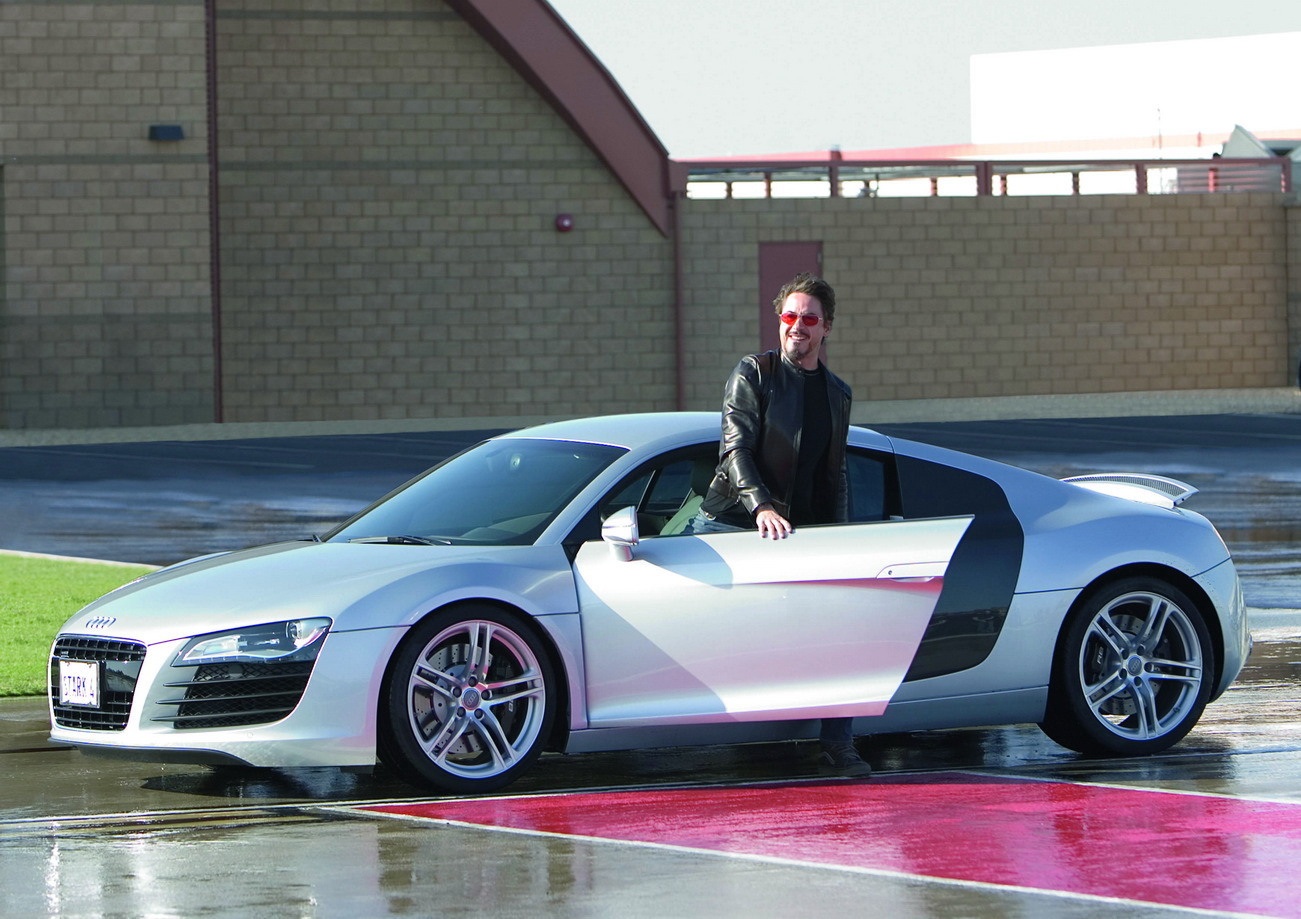 ---
Ray-Ban + Tom Cruise
The brand was a favorite not only of Tom Cruises' fans, but also of Cruise himself. The brand made an appearance again in form of the Ray-Ban Aviator 3025 design model in the 1986 film Top Gun. Ray-Ban experienced a 33% sales increase after their placement. Tom Cruise not only wore the sunglasses during the movie, but also was pictured in the sunglasses in the movie poster.
The result, according to Times Magazine, was a sales increase of 40% for the Ray-Ban Aviator 3025. By 1986 Ray-Ban Wayfarer had appeared in Miami Vice, Moonlighting and The Breakfast Club. By 1989, Ray-Ban had sold more than four million of the Wayfarer model. Sales increased to $1.5 million and the brand has continued to use product placement as a backbone of its marketing plan.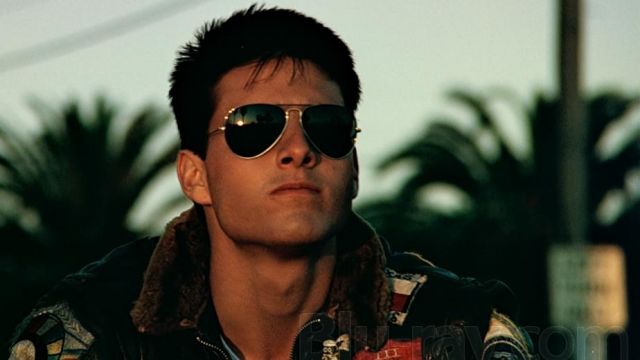 ---
Shawarma + The Avengers
This one is not one you are expecting! Talk about non-traditional.
Sometimes it is an overall category of a product versus just a specific brand that is launched into fame from a film's integration. Shawarma, which you have likely seen in middle eastern restaurants, is a way of preparing meat on a spit, where it can be grilled for as long as a day. Once cooked, the meat is shaved off, and served either on a plate or in a sandwich. Shawarma experienced an overall increase in sales of 80% when the cast of The Avengers was scripted in a scene eating the food, and a significant increase in brand recognition in the Los Angeles area as reported by the media during interviews.
The film is the perfect example of how verbiage can also be used as a form of placement. During the film, Iron Man asks Captain America, "Have you ever tried shawarma? There's a shawarma joint about two blocks from here." The response: "I don't know what it is, but I want to try it." Filmmakers also included extra 'blooper style' footage of the stars eating shawarma, following the film's closing credits.
---
Hershey's Reese's Pieces + E.T.
Another placement of legendary rankings is that of E.T. and Hershey's Reese's Pieces. Supposedly, the Mars candy company initially turned down not-so-known-at-the-time Steven Spielberg after he asked if the M&M candy brand could feature in his little alien feature length film. Reese's Pieces however, agreed, and the rest is known to everyone who was cognizant of movies and brands in the 1980's. Reese's Pieces was a newly launched brand, and they experienced a 67% sales increase after being featured in the film.
Hershey agreed to spend $1 million in media advertising (hey - not cold hard cash - this is advertising they were likely planning on doing already) to promote E.T. in exchange for their right to use E.T. in their own Hershey ads. A brilliant example of a cross-promotion. In the film, Elliott successfully attempts to make friends with the alien by offering him Reese's Pieces, leaving a trail of the candy that made every child rush out to buy the brand to find their own extra-terrestrial alien. The payoff was huge — the delightful little peanut butter candies saw a reported 80% jump in profits just two weeks after the movie's premiere.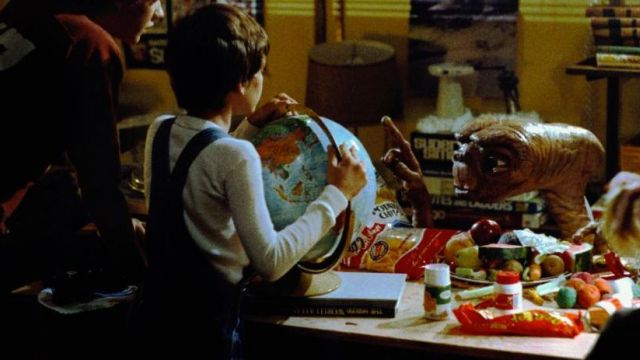 ---
The Infographic
Take a look at how these brands became hall-of-famers in product placement - and what percentage in sales they saw increase from that big screen movie starring role!
---
Learn More
Interested in how much product placement costs and how product placement companies work? Check out some of the blogs our team has written:
Check out our Product Placement and Promotions 101 guide which provides you with the basic insights you need to know to get started in the world of pop culture partnerships.