---
China Global Television Network - The World Today Interview
The topics that our agency is approached with by reporters vary widely, and I often have interview opportunities discussing the world behind the scenes of celebrities, and their own brands.
On December 7th, I was interviewed by CGTN America TV news network for The World Today, to discuss the unfortunate rise in suicide with K-Pop stars, and the potential causes. In this blog, Hollywood Branded shares the China Global Television Network television interview with CEO Stacy Jones, providing insights to the reasons behind K-Pop mental health duress in South Korea.
---
---
About China Global Television Network (And CGTN America)
CGTN America is an award-winning news organization that has been recognized for its high-quality news coverage, and is part of a group of six international multi-language television channels owned and operated by China Central Television (CCTV), a nationally owned media organization in China.
Based in Washington D.C, the news bureau airs 24-hour English-language news that is broadcast to over 100 English-speaking countries, available to over 85 million people, including the United States.

CGTN America works in tandem with other CGTN news bureaus located in Nairobi and Beijing to produce news reports and other programming for the 24-hour English-language broadcasts, and is similar to CNN International, BBC World News, NHK World-Japan, DW, Voice of America, Al Jazeera English, France 24 and RT.
---
Watch The Interview
---
K-Pop Celebrities
K-Pop stars - or better yet, "icons" top the charts worldwide with the fusion of poppy music that is reminiscent of the 1990's boy bands from the United States. This "Korean Wave" is becoming popular with teens and millennials in literally every country around the globe. Why? Because South Korean pop is influenced by styles and genres from around the world, such as rock, jazz, gospel, hip hop, R&B, reggae, electronic, folk, country, and classical on top of traditional Korean music - and this music is easily recognized and accepted by other cultures.
In fact, K-Pop is now trending around the world, and it has become a massive business that is tightly controlled by those who run it - entertainment agencies that have hand picked their future stars, and poured hundreds of thousands of dollars if not millions, into ensuring they will be successful. The K-Pop industry currently is worth over 5 billion dollars - and is growing rapidly.
Idols have a very carefully curated social and public image, with almost every minute of their life dedicated to building new fans, training, attending public events, and concert performances.
---
Becoming A K-Pop Icon
At issue at the moment is the massive amount of stress these celebrities are dealing with. And the fact is that in the last 11 years, at least 18 of these stars have committed suicide, three of whom in a period of 6 weeks across October, November and December 2019.
That's a very high percentage - and would be similar to the mind-blowing statement that 18 celebrities created by the machine kid-tween-teen talent machine that is Disney had been so stressed from the impact of their Z, that they ended their life. That last part is fictional - it has not happened - but we do know there has is absolutely alcohol, drug and mental health issues with young celebrities there as well.
And the global music industry is reeling.
K-pop stars (or idols once they become mega famous) train for years at 16 hours a day starting as teenagers, learning singing, dancing, media training, acting and other languages, before they even release their first song in order to immediately attract fans. And their entertainment agencies heavily invest in them – with hundreds of thousands to millions spent to make them stars.
As they train, and even after obtaining celebrity status, they often live together in dorm-like settings where they can easily be watched and monitored, with very limited access to friends and family. These stars must develop a highly-polished image and cannot even be seen dating (so their fans can feel like they could have a chance), have extreme rules for training, are kept on diets, have specific wardrobe requirements and are under very restrictive contracts created before they were stars.
And at all costs, they must not become part of any kind of scandal, or they risk losing tween and teen favor, and their celebrity status, in a blink of an eye.
Pretty heady stuff, right? I mean can you even imagine, a decade or more of your life with no downtime. Always in the public eye, under scrutiny by your management and fans. And it leads to an obvious issue - mental health decline, depression and panic attacks.
Because the fact is - there is always another potential K-pop star around the corner, and you risk it all if you show any possible weakness. Especially in South Korea's culture where mental health is not traditionally supported to the degree it is in Western societies, and is more so seen as an issue you should fix yourself, without outside help.
So the price of fame is high. And often means a life.
---
Recent K-Pop Star Deaths
In the fall of 2019, three such K-Pop icons passed away. And in each case, toxic fandom or the stress of the industry is being put to blame. Now, South Korea has one of the world's highest rates of suicide – purported to be a top cause of death for those under 40.
Sulli (Choi Jin-ri) died in October, with the blame placed on the impact of the extreme amounts of cyber bullying and targeting by online trolls for her feminist viewpoints in a very conservative South Korea. When the country legalized abortion, she was one of the first to declare that she was pro-choice. She also was very open about her depression and mental health struggles. Additionally, she shared the fact that she had different boyfriends over the years (a big no-no due to that management need of wanting tween/teen/millennial fans think they have a chance). She was an absolute feminist, who didn't want to play the part of a sexy star dressing like a doll which can be one of the favored looks, and even insisted women should not have to wear bras if they found them uncomfortable. And for all of that, she was criticized heavily for showing individuality in a way that did not conform to South Korean social norms.
One of Sulli's closest friends and K-Pop icon, Goo Hara, passed away in November. Goo too was under massive personal attack by an ex-boyfriend who threatened to expose a video of their having sex that she didn't know about. When she alerted the authorities to his blackmail, despite his being found guilty of both blackmail and assault, she experienced massive media and fan backlash. South Korea actually has a very well documented issue of a negative patriarchal society that has many women treated as second class citizens - and it is this that media outlets have reported Goo experienced first hand.
While the cause of death is still outstanding for Cha In-ha, a very popular singer and actor who died in early December, media have reported that suicide was again the cause. However - the media has also reported that no known cyber bullying or personal attacks are known to have taken place, and the belief is that the overall stress of being an icon is what caused him to take his life.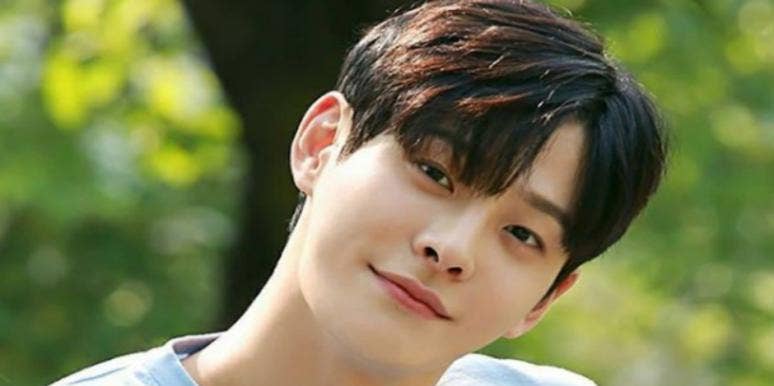 ---
So What's Happening With The K-Pop Stars
There are a number of issues that are happening right now with South Korea's most favored celebrities. Let's take a look at 7 of the reasons thought to be driving mental health breakdowns, panic attacks, early retirement, tour cancellations and suicides:
To start with, the intense social pressures and extreme stress caused by the roller coaster of fame leads to depression and panic attacks is causing an overall mental health crisis in the South Korean music industry. But the good news - if there can be said to be good news, is that the media attention is causing massive conversations, and more K-Pop idols are standing up and talking about their own mental health issues.
Secondly, there is just non-stop cyber bullying going on. It's the same as Western culture's middle and high school cyber bullying. And when you are a celebrity, it becomes relentless. Faceless voices on mobile devices and computer screens are the harshest of critics and judges. And for Gen Z and Gen Y who have been raised on social media, and who turn to it for approval, it can be too overwhelming.
Whether it is media or social media, people tend to focus on negative comments versus positive – they weigh heavier – and massive attacks makes them feel like they are worthless. And if there is no break to get away, to take a step back, to breath and refresh, that lack of worth becomes too heavy a burden to carry.
K-Pop stars are groomed to become stars as teens, before they have developed a strong sense of self. They have no inner strength to ward off hatred. These individuals may be in their late teens to mid 20's at the height of their careers. But in reality, they have never had the chance to grow up and become adults. To face life's kicks and been able to retreat and lick wounds to become tougher. They are in all senses, still children who don't have iron clad toughness to shield them from critics.
As a fifth reason, these K-Pop stars have no trustworthy deep friendship support bases. They have spent their teens in competition with those they live with and spend time with. No one is to be trusted as everyone wants the same stardom. Plus their entertainment agencies management keeps family and friends who might distract at a distance.
A topic that I will barely touch on, is one that is a massive issue. Gender discrimination in South Korea's male dominated society is extreme. Women are expected to be keep quite. To not be voices of their generation. To be sexy. To be childlike. To be anything but strong, vocal opinionated selves. And when these K-Pop female stars have the limelight, and want to be the voice to their fans, they are often shunned and belittled.
And then there is the fact of suicide contagion, also known as the Werther effect. This is a real issue - that when a suicide of a celebrity persona occurs, which garners massive media attention, it causes more deaths because it makes the possibility real and makes it seem like a solution - especially in younger mindsets. In the month after the widely publicized suicide of Korean actress Choi Jin-sil in 2008, there were almost 1,000 additional suicides compared to the previous year. And in the cases above - celebrity suicides may impact other celebrities to see it as a way out of a life that has gotten out of their own control, and the only escape to be had.
---
The Heavy Price Of Fame
The reality is, no one is trained to go from a normal person to an overnight star loved and hated by people all over the world. These stars are pressured to be perfect and kept on a pedestal – with success dependent entirely on what their fan base and the overall public thinks of them.
And there is endless competition of a replacement just around the corner.
But this isn't specific to South Korea. It is in fact, a global issue. Just think of recent movies with music megastars like Rocketman and Bohemian Rhapsody. Both Elton John and Freddie Mercury faced depression and suicidal thoughts or even tries - and both turned to drugs and alcohol to help them with their fame – and that was all before the added pressure of 24/7 social media. We see this with all types of celebrities. There are no real support systems for new athletes, musicians or actors who come into fame and fortune. And it is an issue that needs attention.
---
Celebrities And Their Brands
This was certainly not a blog topic I ever thought I'd write about, or research. But it is a hot topic that is hopefully only going to garner more and more media attention - not due to a continued rise in suicide by K-Pop celebrities, but because the industry has to take notice and make changes, and hopefully conversations will be forced to begin.

I happen to truly appreciate the opportunity to speak with reporters on any and all subjects that are related to the work we do at Hollywood Branded. Whether that be product placement and integrations, celebrities or influencers. And the topics that I am presented with range from those very marketing focused, to some that give me pause to think about how to best respond.

Here's the thing. I believe that all PR is good PR, and if nothing else, it is a great opportunity to create a better relationship with a TV producer, interviewer or reporter. Or at the very least, a good opportunity to practice. And I've had my share of great - and really bad - interviews. So practice truly helps. Here is a sample of other news articles I've been quoted in over the years, some on topics I never thought I'd be discussing.

Or check out our press page for dozens of other interviews consisting of TV, radio, podcast and print!


Interested in learning more about my viewpoints? Well then, for gosh sake, check out our podcast series and sign up to learn about marketing mistakes to avoid with product placement, celebrities and influeners - as well as a treasure trove of super helpful advice from guest marketers and business owners who I interview. And shoot me a note if you ever have a question along the way!
---