Staying In The Loop
The last few weeks have been a whirlwind of travel. First a client trip to New York for a satellite media tour shoot supporting their robust multi-year influencer campaign we built, a visit with a few clients to discuss strategy, and a trip to stop and see my mother in Dallas - I'm happy to have spent the last day finally home.
The one main thing I managed to not juggle between meetings and running an agency from afar was keeping up with some of my favorite series. One thing that helps: weekend binges. They are a staple for those who aren't always able to keep up with pop-culture's current favorite TV shows and movies. In this blog, Hollywood Branded shares our current favorite shows that are perfect for bingeing AND product placement.
---
---
Series Worth A Weekend Binge
The reality is, I watch A LOT of content. A ridiculous amount of series and films as I must know key characters and storylines to be able to make suggestions to clients. While I have to hit rewind occasionally as I always multi-task and type-read scripts-create proposals while watching, some series stand out and cause me to stop and pay attention.
I'm sharing some of my recent favorites for a weekend binge session - all of which offered during their original run, or if the storyline is not yet completed, in new upcoming seasons, phenomenal product placement opportunities. In each of these series, brands play a prominent role. In fact, except for super historical, fantasy, and possibly sci-fi, product placement exists in every single show that I adore. From the cars being driven, the apparel being worn, to the snack food eaten, the electronics used, and even the furniture on set that the actors sit upon - brands are ever present on set and help make these stories richer, and better define characters.
Here are some of the shows I'd suggest you tune in to watch! And in some cases...consider for your brand.
---
Only Murders In The Building (Hulu)
With both Martin Short and Steve Martin receiving Emmy nods, this is a series that is sure to surprise you. I'm old enough that I missed out on Barney & Friends and Wizards of Waverly Place - and I had no idea how much I would like Selena Gomez. The three play off each other extraordinarily well and it's a series that is definitely for those who like zings and barbs that are incredibly clever. The storyline follows the lives of three strangers who are united around creating a podcast - and solving a murder in their building. It's really fun - and funny.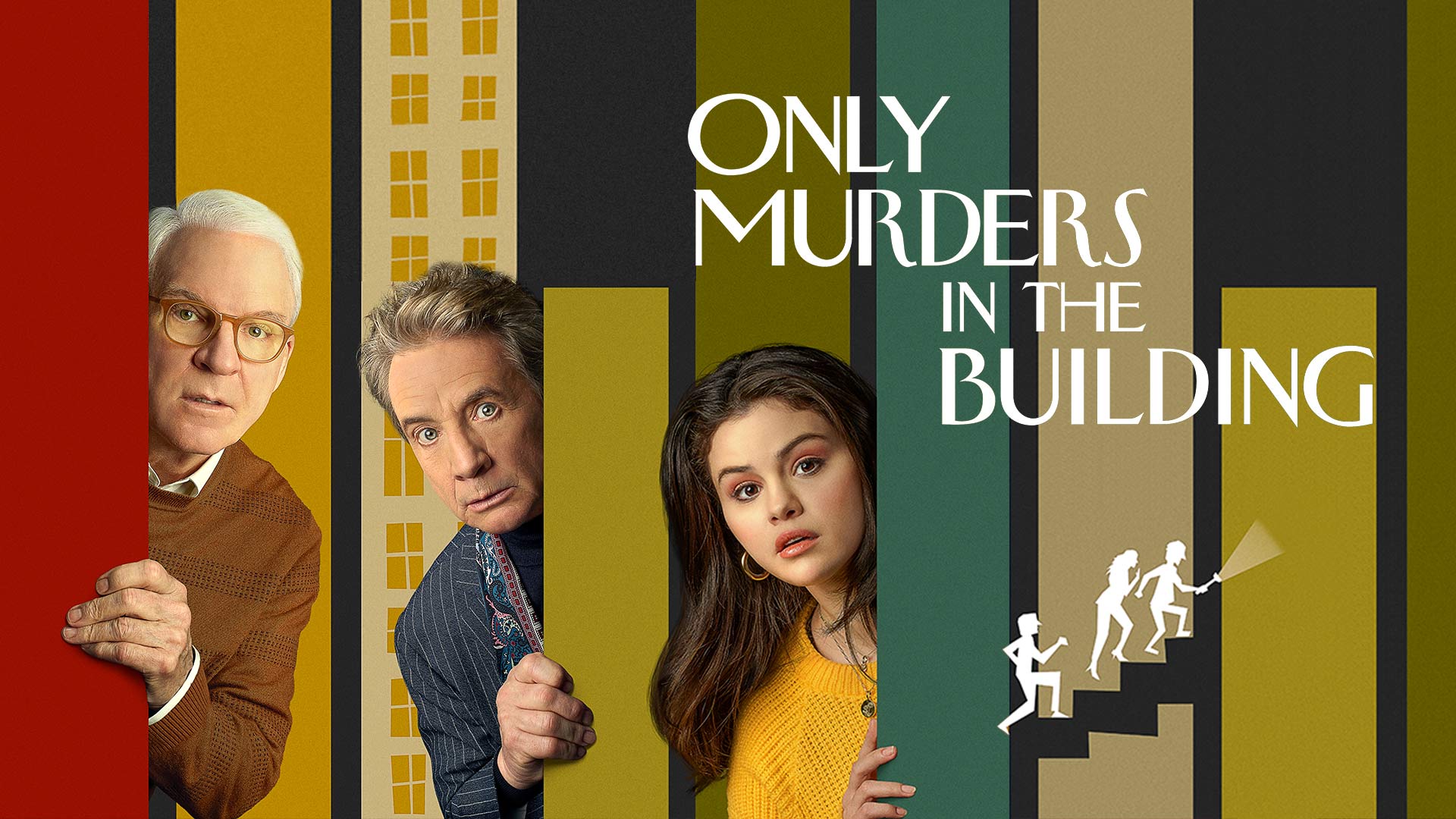 Photo Credit: Hulu
---
Better Call Saul (AMC)
I started Breaking Bad late in the game. After the show was over in fact. Normally I keep up with whatever is trending, but a meth storyline precluded most brands from wanting to build comprehensive product placement campaigns with the series. So I delayed. Once I watched, I fell hard. If you haven't seen it - go, run, and watch it now. There is a reason that Albuquerque just put up two statues featuring characters who live on the other side of the law. This leads me to ... go watch Better Call Saul (AMC). When the show was launched I initially watched it as I had an upcoming interview with Forbes to weigh in on the product placement of Cinnabon as a storyline. Take a read here of what I said.
Fun fact: After one HORRIBLE TV interview about Downtown Abbey - before I had seen the show, I have sworn that even if it means an all-night marathon, I won't be caught on global TV again without knowing what the heck it is that I'm talking about. So thus my adventure began with Saul's life before Breaking Bad, and all of those favorite characters who came back to visit. Now? I'm three episodes away from the finale and trying to not read anything in the news. It is a phenomenal series. Kudos to AMC. They are a network that delivers quality original content consistently and is one of our favorite network partners for brands. They are just SO NICE to work with, and they're committed to figuring out how to make partnerships mutually beneficial.
---
---
Hacks (HBO Max)
Hacks (HBO Max) is another series you should be catching up with before the 3rd season shoots. And GREAT for brand partnerships. If you like The Marvelous Mrs. Maisel (another phenomenal series), you'll love this take on an older female comedian played by Jean Smart who is partnered with on-the-cusp millennial Hannah Einbinder. This is another series where the age dynamics, similarly to Only Murders, play extremely well off one another. The show is FUNNY and I love the fact that they dive into the fact that being a comedienne (or comedian) is just risky in our world of social haters that jump on every misspoken word or inference - no matter the side. I love series that can be enjoyed by any generation, and this is one of them.
Photo Credit: HBO Max
---
Loot (Apple)
Loot (Apple) stars Maya Rudolph, one of the queens of sketch comedy who has found the perfect sitcom character for herself - very much so stylized around being a divorcee of a mega tycoon of silicon valley wealth. Despite living in a glass bubble in a castle high above all, we get to see what happens when the unrelatable spends time with the everyday man. The chaos, of course, ensues. It's another series similar to The Office or Parks & Recreation where the heart of the story is built around loveable decent people just trying to do right and figure things out in a pretty complicated world. We get to see Molly, Maya's flakey character evolve into being someone we'd all like to hang with and help out.
Photo Credit: Getty Images | Amy Sussman
---
UnCoupled (Netflix)
I've been a Neil Patrick Harris fan since the days of Doogie Howser. This is a series about what happens when your partner one day, with no warning whatsoever, walks out of your life when you are in your 40s. It is super smart, spot on, and warmly funny while being ridiculously relatable. This is the gay man's Sex In The City for 2022 - and it is GOOD. Great in fact. Although after watching it with both my mom and husband together, maybe NOT the family after dinner series unless you'd like to feel a bit like a teen watching an R-rated movie with your parents again. It has SIZZLIN' sex scenes. Just sayin'...
Photo Credit: Netflix
---
Want Even More?
Next up on my list? The series that just crashed HBO Max - the fantasy adventure prequel to Games of Thrones - House of the Dragon where unless another coffee cup ends up on set in a scene, is devoid of the product placement of brands. The franchise however is spot on for brand licensing partnerships, and our team has written quite a few blogs on similar partnerships built around Game of Thrones. Check them out!
Are you a pro podcaster? Want to share your marketing tips? Apply to become on our show "Marketing Mistakes (And How To Avoid Them)!"
---