Music Marketing: Olivia Rodrigo's GUTS
It's Brutal Out Here
It's always exciting when a popular singer comes out with new music. Partly because you might be a fan of that music but also because it's fun seeing what ways in which the artist and their team promote it. With so much music out in the world and easily accessible through music platforms such as YouTube, SoundCloud, and Spotify, it's difficult to rise to the top.
Music artists have up come from all different backgrounds whether it be the traditional music pathway or roundabout way of acting. In this case, it's the latter for Olivia Rodrigo who began getting on people's radars as a lead in Disney's Bizaardvark. Three years later in 2019 she appeared as aspiring actor and singer songwriter Nini in High School Musical: The Musical: The Series and the rest is history! In this blog, Hollywood Branded shares the marketing of Olivia Rodrigo's new music for her sophomore album GUTS.
---
---
A Triple Threat
She can act, she can sing, and she can write songs. Between the three there's no doubt that Olivia Rodrigo is a busy bee and someone to be admired.
Photo: Disney
Photo: Vevo | YouTube | @OliviaRodrigo
Olivia has made history with her first studio album SOUR released last year in 2022 as the first-ever female solo artist to have four singles on the same album to reach over one billion Spotify streams: "Drivers License" (1.84 billion), "Deja Vu" (1.24 billion), "Good 4 U" (1.87 billion), and "Traitor" (1.2 billion).
Photo: Spotify
Having released her first single "Vampire" from her upcoming second album GUTS, she's already continuing the streak!
Photo: Universal Music Group | Geffen Records
Within 10 days of the official release of "Vampire" landed at No. 1 on the Billboard Hot 100 chart. This makes her the first artist to ever debut a lead single from two career-opening albums at No. 1 on the Hot 100, the first single being "Drivers License".
Photo: Billboard
Photo: Billboard
These record breaking accomplishments don't just happen by themselves. Behind Olivia's single releases, such as "Vampire" to the whole GUTS album release are a marketing team, brands, and fans. Here are some of the marketing efforts they made to promote the release of "Vampire" and the upcoming launch of GUTS.
---
Merchandise And Posters With A Twist
The marketing team for Olivia Rodrigo has been quite busy during the lead up to the release of "Vampire" and announcement of her sophomore album GUTS.
This late June, prior to the drop of "Vampire" on June 30th, select Olivia Rodrigo fans (aka Livies) who ordered merchandise from her site received mysterious letters.
Naturally, fans started spreading the news as all the letters were discovered.
Once all the letters were found, the official Olivia Rodrigo fan Twitter account tweeted. To which several guesses appeared, the most popular being "SPILL UR GUTS".
With the merch drop acting as the first wave of build up towards Olivia's new album launch, posters were the second.
It's known for fans to go to great lengths when it comes to supporting their favorite artist and Olivia Rodrigo's marketing team decided to use that to their advantage.
On July 11, "Vampire" posters were put up in Los Angeles on Melrose Ave. While these may have just been posters to some, to Livies, these were must have collectibles.
The fans who first spotted the newly hung take-home posters took to twitter to spread the news.
From there, Livies flocked to Melrose to grab a poster, hoping to make it in time.
Altogether the marketing team got the ball rolling with the small price it took to get the posters printed and put up. The pay off was great as fans took it and ran (literally and figuratively) posting on socials to share word, resulting in thousands of impressions.
A wise marketing idea since, as a result, the relationship between Olivia and her fans was strengthened and there was additional buzz generated around her and her new single.
---
YouTube
Twitter isn't the only social platform getting some action from Olivia Rodrigo's latest single and upcoming album.
For the debut of her "Vampire" music video Olivia hosted a premiere party where a select group of lucky fans were invited.
While the venue's space was limited, YouTube and Olivia made sure that all fans were able to attend through the YouTube livestream.
The "Vampire" YouTube livestream premiere party video has received nearly 1 million views.
Additionally Olivia encouraged her fans to make a YouTube Short with the #vampireOR2 while posting some YouTube Shorts of her own.
With exclusive content released on YouTube Shorts and an invite from Olivia Rodrigo herself to make a YouTube Short, it's a sure thing that YouTube gained millions of impressions and an increase of YouTube Shorts soon after.
The YouTube Shorts and Olivia Rodrigo partnership was ingenious as it built on Olivia's relationship with and her fans and utilized social media competitors, such as Twitter and Instagram, to drive users to YouTube.
---
Stationhead
Another strategic activation Olivia's team did was use music streaming service Stationhead.
Stationhead allows music fans and artists to connect and listen to their favorite music together. Think of it as Twitch but for music or more interactive radio.
On the platform, listeners are able to enjoy the host's playlist, chat with others, and even become a speaker on the station if invited by the host.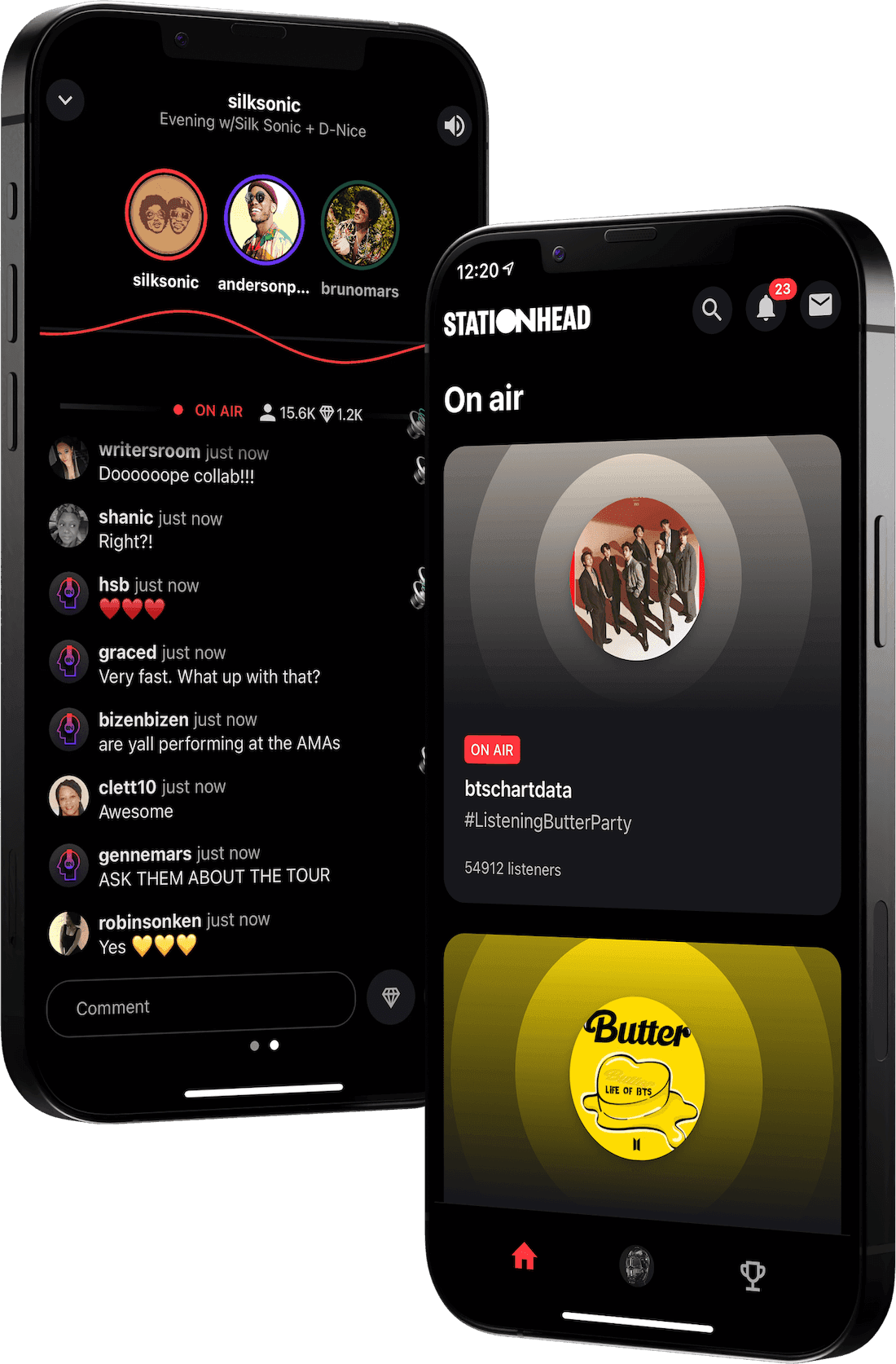 Photo: Stationhead Hypebot
Stationhead, founded in 2017, has been used by several large fandoms such as Swifties, BTS Army, Beyhive, Blinks.
What makes this appealing to artists is that every song played on Stationhead counts as a stream since they come directly from the listener's Apple Music or Spotify account.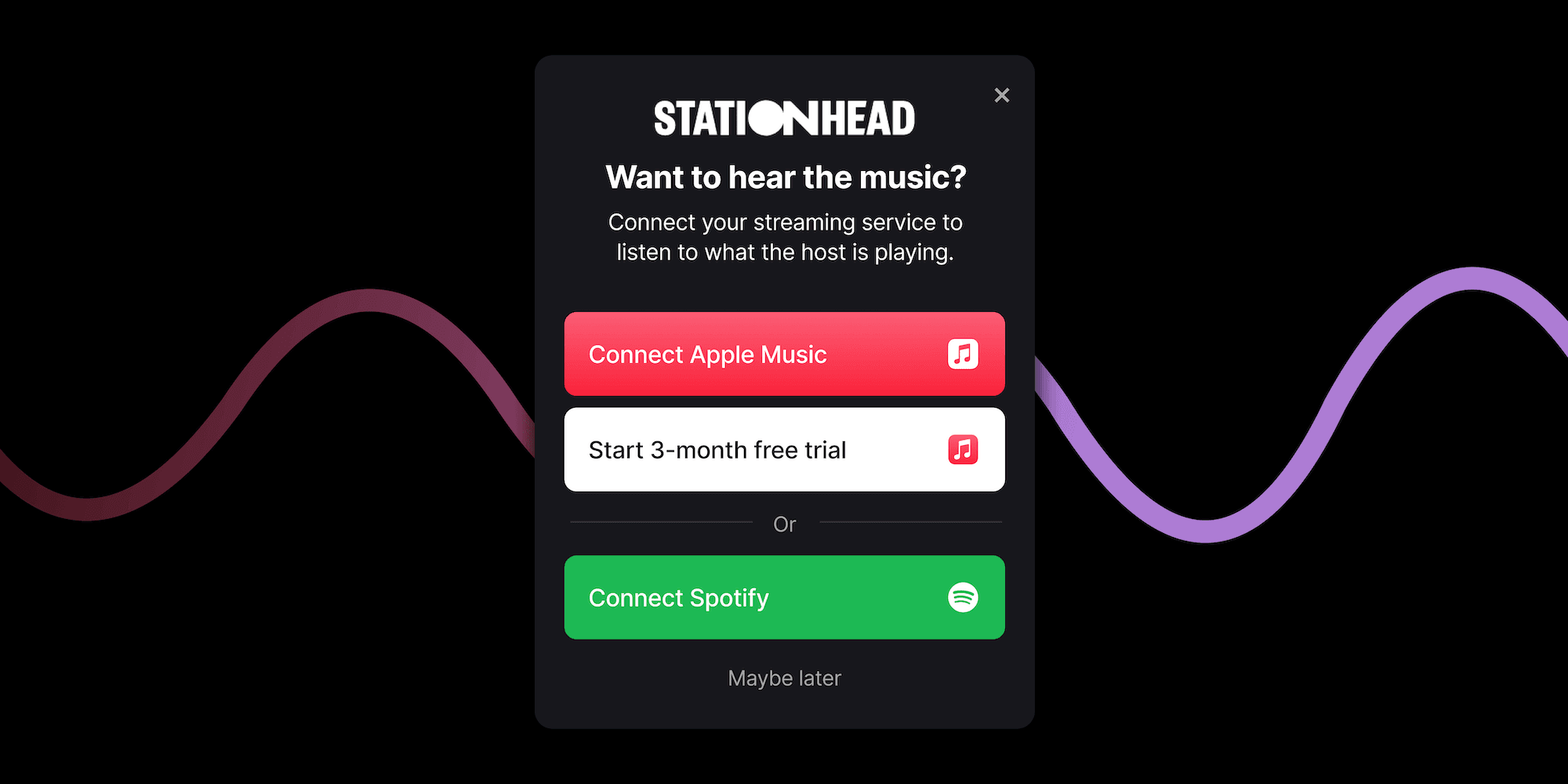 Photo: Stationhead
This is beneficial for the artists since if there are streaming parties held, like Olivia Rodrigo's team set up, the amount of listeners equal to that many streams.
For example, if there are 8,000 people listening to a station then it counts as 8,000 streams.
Furthermore, when aiming to hit a goal of streams this is an easy way for fans to band together, celebrate their favorite music artist, and watch as they accomplish their goal!
By having an artist invite fans to join a listening party through social media and popping into the station to chat, fans are incentivized to join which results in increased streaming numbers for the songs being broadcasted.
As a result the artist(s) can receive accolades, such as Olivia with "Vampire" hitting #1 on Billboard's Hot 100 list.
---
Key Marketing Takeaways for All Industries
Music marketing does a fantastic job of harnessing fan power.
That is clear, as demonstrated by the record breaking numbers Olivia produced from the release of her single "Vampire".
While it may be difficult for brands and artists that have a lower budget than a major celebrity, like Olivia Rodrigo, creating buzz around your brand doesn't have to come at an exorbitant price.
Music marketing excels at creating fan experiences where they can connect with each other and the artist. Additionally, when fans love your brand they'll make more of an effort to share it with others whether it be simply through word of mouth or going above and beyond to create their own content to spread the word.
By establishing strong connections with fans, brands are able reach areas that they may not have the budget to market as heavily in (which will definitely helps in the finance department).
Whether it's a person or company, having a loyal fanbase is priority number one. Sprout Social and Forbes report that by developing an emotional connection with customers in an authentic way, brands receive three times as much word of mouth as less emotionally connected brands.
Photo: Canva
So when curating a marketing plan for your brand, keep in mind that loyal fans/customers can be your best asset.
---
Keep Learning About Marketing Strategy!
There are so many ways to connect with your target audience and having a good marketing strategy is crucial. Take a look at some of our other blogs on different approaches you can implement in marketing strategy!
Want to stay in the know with all things pop culture? Look no further than our Hot in Hollywood newsletter! Each week, we compile a list of the most talked-about moments in the entertainment industry, all for you to enjoy!
---