---
A Win-Win Situation For Your Business
Are you currently stressed with the COVID-19 situation and have some extra time on your hands? Do you want to start your own business and make a fortune even without much knowledge about the current industry? Or do you currently own a brand but have no idea how to successfully promote it?
Well... then we have something for you! If you want to take full use of the time you have right now, not waste time hanging out in your house or bedroom and at the same time start to make a (small) fortune... then it is time to get to know about affiliate marketing. And it is far less salesy than this already sounded. In this blog, Hollywood Branded explores the power of affiliate marketing, why it works for every business, and provides three tips for individuals and brands to become successful affiliate marketing partners.
---

---
Affiliate Marketing Grows In Popularity
Affiliate marketing can be a profitable venture for you, both as the business merchant or as an affiliate. It is a perfect opportunity to increase sales and create successful business relationships, especially during this time when everybody is quarantined. If you have any sort of audience, just by writing a few blogs with your MacBook... ka-ching, money goes straight to your bank account.
If you know how easy it is to set up an affiliate program and all the benefits it brings, you will engage in this new business model right away. All kidding aside - I'm not joking.
---
A Little Introduction On Affiliate Marketing
Affiliate marketing makes it possible for brands to partner with individuals or companies (often referred to as "affiliates," "partners" and "publishers"). Their performance is tracked and measured in an efficient, scalable, and cost-effective ways.
The affiliate promotes the products or services using a unique link, which sends traffic to the brand's website. If it leads to the targets clicking or purchasing behavior (depending on the brand's program policy), the affiliate will then be paid a percentage of the total earnings the company get as a result of their efforts.
The merchant can simply benefit from the traffic that the affiliate brings by paying according to the sales. From a business perspective, it can be considered as a way to expand the market based using third-party involvement, the fees of which only depend on the sales volume.
This is generally a cost-effective and low-risk promotion that any company can win at - even if they are not a top of the mind popular brand. Both the affiliate and the merchant only have to invest a little time in building the connection, like building a user-friendly panel, and they can each get great rewards.
---
The Power Of Affiliate Marketing
Kobe Bryant and Shaquille O'Neal. Lebron James and Dwyane Wade. Michael Jordan and Scottie Pippen. These famous figures have one thing in common: each entirely competent in the league, but only working in pairs could they have the power to lead to the NBA Championship.
The same goes to the company partnering their business with affiliates who are promoting it. Companies doing affiliate marketing in the past decades benefit a great deal.
Two great examples include:
Most of today's startups do not necessarily have the powerful tools and rich human connections like mega brands such as Amazon, Disney or P&G. They simply cannot insert their influence directly to the target audience and think they are going to have high sales, both because of time limits to build to that scale and no guarantees that the invested money will bring a value.
Affiliate marketing programs can be prized by affiliates when the unemployment rate is so devastating that it causes millions of people to start online businesses. You know, like now with COVID-19!
Creating a cost-effective bridge connecting the business merchant with the target consumers can be built through 3rd party affiliate marketers.
---
Who Can Be An Affiliate Marketer?
Affiliates don't have to be random strangers to your brand, and in fact - the more connected they are, the better! Think of your die-hard loyal customers who buy and love your product already. That can be enough motivation for them to sign up for your affiliate program, as people love to spread the word when they authentically like a product.
The promotion method to working with affiliates is also not only limited to referring products and attaching hyperlinks to blogs. Affiliate marketers can use various tools ranging from YouTube channels to Pinterest boards to Instagram stories to reach out to the potential customers that might be interested. Especially now with the given situation that millions of people are forced to stay at home and often choose to spend that time browsing through social media - and clicking on affiliate links leading them to purchase!
In addition, your brand should never underestimate how the affiliate's followers' impact may drive the promotion of a brand. For example, an affiliate can be any individual - just like you or me.
Think of it this way - if you personally own a website or a video channel, why not make full use of it by attaching potential marketing opportunities of brands you like, and earn a commission? If your video is about your day-to-day life in lockdown under COVID-19, think of the huge opportunities for shout outs (and affiliate links) to brands that are already in your life - Nike, Apple, Epson… Even if the commission fee for each brand is not substantial, you can apply for these programs, and start making some money as you test it out.
And that is what consumer affiliates are thinking. So figure out how your brand fits that model, whether your demo is a consumer or business target.
---
Three Tips To Help You Become A Successful Affiliate Marketer
1. Establish A Rapport
If you want to begin your affiliate marketing career, the first thing for both the merchants and affiliate to remember is to cultivate an audience and locate their specific interests.
This will increase the likelihood that more traffic is sent to your merchant, and also will bring more followers to your channel. By establishing yourself as an expert in a specific field like sports instead of covering multiple industries, it will help you maintain a group of audience and make that group more likely to visit and buy the product.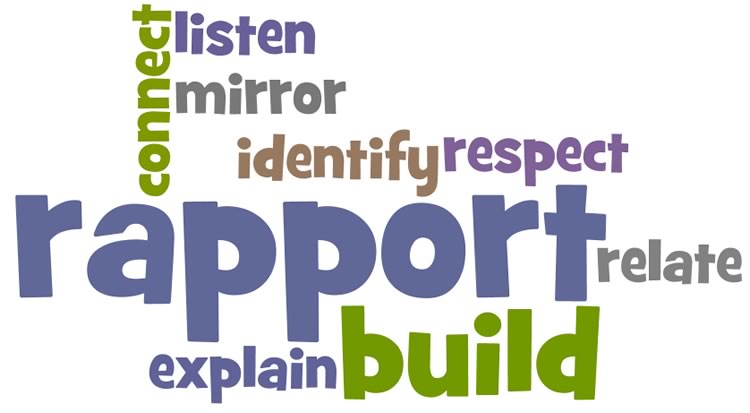 2. Do your Research And Stay Current With The Trend
Though I previously mentioned above that the affiliate marketing does not require your in-depth thoughts of the industry, you have to try to learn what you are selling. If you are the customer of the company, that's fantastic because you already know your product so well that you decided to purchase it, and you know how to persuade other people to purchase as well.
But if you are new to the field, you have to understand what's in demand and if it fits the needs of your target audience. For example, during COVID-19 now is probably a good time to advertise for medical supplies and delivery websites because they are related to people's lives and health, and are viewed every other second which largely increases the chances of making purchase.
3. Use Tools That You Find Helpful and Efficient
If you make your mind to try affiliate marketing, go through some websites or watch videos that introduce the steps for you take and which shares some cautions that you should be concerned about. Learn from other's previous experience that will be valuable to this new future successful career.
As a brand marketer - do not sit and wait for your customers to come. Build everything according to your thoughts on what makes an ordinary person (included procurement buyers at companies) purchase things. And who they might purchase from (your future affiliate partners.)
And make sure you use affiliate marketing tools that help you generate codes, track your affiliate partners, and provide easy ways to pay them. You don't want to manually have to do this.
The more time and effort you spent on building and upgrading your sites and improving the media you use to convey to the people, the more traffic you will get and the more revenue you will make. Affiliate marketing is a serious business if you treat it like one.
---
Try It Yourself And You Will Be Amazed
Have fun and make a fortune. Affiliate marketing is a great business that one can do with less cost and risk than pretty much any other type of business or advertising model. For affiliate partners, if you consider it a part time job, it can also shape your insights about the current trends and benefit your future career.
Are you interested in learning more on how your brand can appear even of higher interest to future buyers? Think about adding in an influencer marketing campaign, and check out these blogs our team has written which will help you get to the finish line faster!
Be sure to download our Everything You Need To Know Guide To Social Influencers, to learn some more insider tips and tricks to make your next campaign shine with influencer power!