Leveraging Affordable Ways To Advertise
There are two main approaches to paying for marketing expenses as the owner or operator of a hospitality venue. You can outsource the campaign to an agency in one all-inclusive expense or, you could handle your own marketing needs in-house.
Generally, we think it's best to use a mix of these two techniques – generating an initial momentum boost with the help of an agency and at the same time learning to leverage and run your social media and other long-term marketing goals. But once you start paying for the labor, energy, and other resources that are necessary to facilitate the operation of an ongoing marketing effort, you'll inevitably look for ways to reduce costs in this department. In this blog, Hollywood Branded provides 6 tips to optimize marketing expenditure and reduce expenses as a hospitality venue - including social influencers.
---

---
1. Leverage Social Influencers
Regardless of company or venue site size, there will be a group of influencers who can help your marketing team bring massive awareness - affordably. Influencers are incredibly beneficial as they not only use their social media platforms to get your property in front of their fan base, but they also create the content.
In fact, a social influencer is typically the camera operator, video editor, star, copywriter, stylist and all those other people you would hire for an actual production shoot - rolled up into one.
The size of the influencers chosen for the campaign may range from nano (below 10k), micro (10k - 50kish), macro (50k to hundreds of thousands or a celebrity social influencer (at a million or more followers) or even a real life celebrity.
This influencer campaign our team built for Pala Casino is a great example of the success you can secure!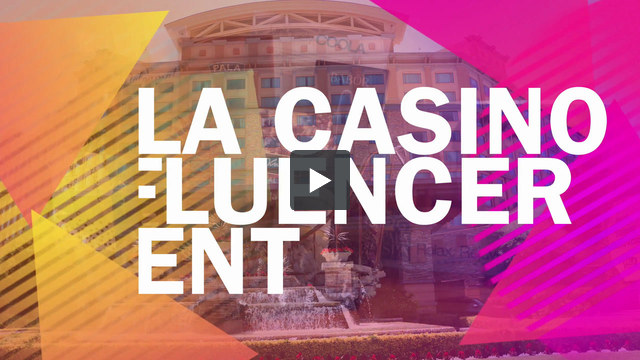 ---
2. Utilize Cheaper Core Services
Every company relies on a group of core services (i.e. - utilities and web hosting) that keep their daily operations running, so at a very fundamental level, those are the expenses that form the foundation for your marketing campaign budgets.
It may be best to use a comparison platform to find the most cost-effective solutions in a streamlined manner. For example, venue owners in the UK can use Utility Bidder to secure rate quotes that are relevant to the energy needs of pubs, restaurants, hotels, and other hospitality venues.
---
3. Take Advantage of Free or Low-Cost Promotional Methods
There are many ways to let people know about your offers and services without dumping thousands into a marketing campaign.
While investing as much as possible into marketing in the period leading up to the grand opening is a great idea, it's best to explore free or low-cost promotional methods until after you've been in business for a while. This could include staying active on social media, creating and publishing interesting or informative content, or simply offering discounts.
4. Leverage Public Relations
Media is awesome. Free media is even more awesome. And if you have an event that is a grand opening, or a charity or anything that might be a little PR friendly, you should plan on leveraging that to the max!
Case in point, we worked with 85 C Bakery on their grand openings. Not only did we utilize influencers to give shout outs about the opening and the awesome desserts, coffees and breads, we also engaged with print, digital and TV media. Like the segment below.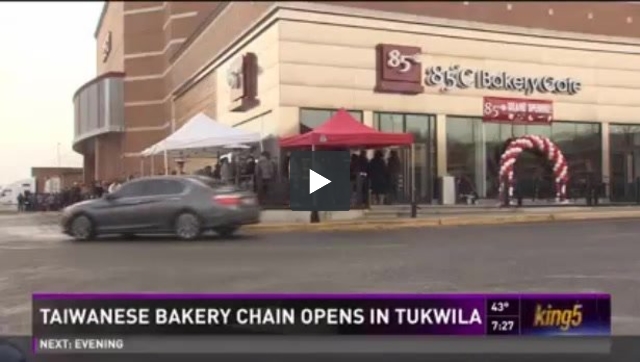 5. Use Existing Customers as Brands Advocates
Word of mouth is usually the most effective form of advertising in the hospitality industry because you're providing services that are largely trust-based. In other words, a person is more likely to trust your restaurant's food or the safety of your hotel if they personally know someone who has dined or stayed at your venue before. And that is why Yelp and other platforms like Open Table are so successful. Not only can you book reservations, but you can see what diners actually think of their experience. And that holds true to non-restaurants too.
Try to incentivize such referrals by offering customers coupons or freebies in exchange for every person they refer to your pace of business. You could even set up a rewards program that offers prizes to the most productive brand advocates and affiliates.
---
6. Host Special Events
Finally, hosting special events like concerts, parties, and sports-related celebrations is another classic technique that many hospitality venues successfully utilize to generate additional brand awareness. You can even do this specifically for a private group of influencers - and ask them to share their adventures on their social feeds.
This is a great way to become known as a place of fun and festivity in your community, attracting patrons that wouldn't otherwise notice your place of business. Not only can such events be cost-effective ways of turning your venue into "the place to be" for an evening or weekend, but the increase in business that they bring could actually wind up generating a profit for your business instead of creating an additional marketing expense.
---
How to Use Influencer Marketing For Your Brand
We love love love social influencers, and wrote some additional blogs to help you understand their power too! They'll help you figure out your best options for success.
Interested in learning the ins and outs of making influencer and celebrity marketing work? Access our full-length videos, transcripts, audio files infographics and more!! Hollywood Branded's Influencer Marketing School advances your influencer marketing game. These courses are for brand and agency marketers to provide insight into how influencer marketing strategies work, and the best practices and strategies to make them do so.