---
Making Sales Happen With Talk Shows
National - and local - talk and entertainment news programs offer one of the fastest, most affordable and engaging platforms to reach and influence the (largely) female TV viewer and primary household buyer decision maker. Brands obtain major cache from the implied celebrity endorsement from the show's hosts, and the impact of consumer engagement can be easily tracked by rises in web traffic and online searches and even sales.
However, neglecting to plan the talk show activation can jeopardize the potential benefits and cause home viewers to tune out instead of tuning in and purchasing. In this blog, Hollywood Branded provides nine steps to activating a talk show integration to guarantee website traffic increase, celebrity endorsement perception and sales success!
---
---
COVID-19 Proof Your Marketing
Right now brands are trying to figure out how to market in our new-not-so-normal world, thanks to COVID-19. No one wants to misstep and risk offending. Yet brands have an opportunity to respond to this crisis with both purpose and humanity, and with actions that will be remembered for years to come.
We are smack dab in the middle of two paths of marketing leadership – one which fosters community unity + positivity, and the other which engages + inspires.
One of the fastest and most public ways of walking both paths is by leveraging the massive media opportunities that daytime and evening talk shows offer – freshly back up and shooting remotely. Not only do newly built feel-good segments allow brands to highlight and showcase their own unique response to this crisis, they provide very fast turnaround time to get on air to a larger tuned-in audience eager for entertainment outside of the harshness of news and the confines of the wall of their homes. People are ready to celebrate that we are all getting through this, together. And brands who stay front and center will win.
Beyond obvious on-air integration exposure, these brand partnerships result in impactful social media and PR content assets due to perceived celebrity endorsement by show hosts like Ellen, Fallon, or Kimmel.
And they lead to MAJOR sales and consumer engagement success, like our clients experienced:
One medical device manufacturer had 25,000 downloads for an introductory laser treatment in 27 minutes.
A phone hardware brand saw a 1,100% increase in website traffic directly following the segment.
A footwear company drove 37,000+ entries into an online contest that day and created a social media storm.
But if a brand marketer doesn't have a plan in place, or the knowledge of all the options that exist, the impact is degraded, and the partnership may not pan out.
---
Targeting The Talk Show Audience
The primary daytime talk show viewer is a woman 25 to 54 + years of age, with a household income of $70k with niche household incomes ranging over six figures. Evening talk shows have a more split viewing audience, with 35+ linear viewers, and gen z and millennial digital viewers.
Talk shows shoot and air typically the same day or within two weeks, resulting in one of the fastest on-air turnaround options for a brand to get exposure.
Beyond the obvious on-air integration exposure, these brand partnerships result in impactful social media and PR content assets due to the perceived celebrity endorsement by show hosts like Ellen DeGeneres, Meredith Vieira or Queen Latifah.
Talk shows generate sales and create chatter online, but if a brand manager doesn't put a plan in place or have the education and knowledge of what options exist, then the impact is degraded.
I recorded a podcast talking about Talk Show brand partnerships, which you can check out here:
I've created this 9 step road map for brand managers, to help ensure Talk Show partnership success! And along the way...shown you examples of successful partnerships for a variety of shows and brands. So read on! And if you have any questions, simply reach out to our team to chat!
Hollywood Branded has MAJOR experience working with talk shows to create segment integrations, and you can download our Talk Show Guide by clicking the image below.
---
1. Do The Research
Not every talk show is equal to the other, and brand managers should do their research to determine which productions offer the right fit. Look at the demographic of the show, distribution and audience reach, time slot and overall storyline content. Make sure the show organically fits with the brand.
The Demo:
Daytime talk shows skew more female, and older.

Night time talk shows skew more male, and younger.

Early evening entertainment news shows skew younger, with more of a split male/female ratio.
Talk show integration segments occur every week, and there are also special themed segments such as Mother's Day, Spring Cleaning, and Dads & Grads, to name just a few.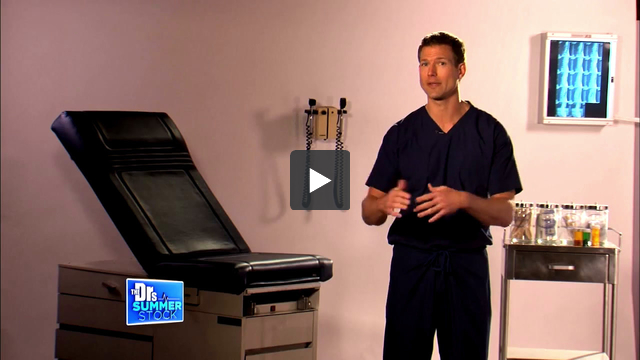 Sciton's Nanolaserpeel on The Doctors Coordinated By Hollywood Branded
---
2. Reach Out & Follow Up
When reaching out to the production, the correct point person to speak with will be the integration or segment producer. Come prepared with a quick ironclad story pitch on why the brand's product is not only unique, but also a great fit for the show. Think outside the box. The producer is looking for a way to break through the clutter and differentiate.
If a charity component fits, build it into the overall pitch.
Have a follow up email already prepared outlining the story just pitched, with images of the brand and a description of the on-air giveaway that will accompany it for audience or individual gifting. Send this immediately following the call while the brand is still top of mind.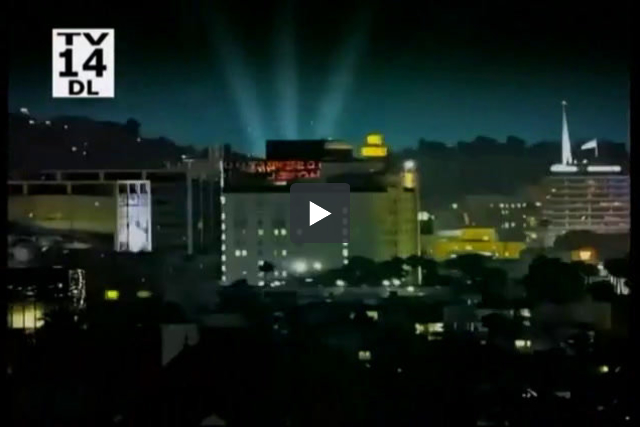 Dearfoams on Jimmy Kimmel Coordinated By Hollywood Branded
---
3. The Giveaway
And on the subject of on-air giveaway - for daytime and early evening shows, yes, it's needed. Dependent on the segment, there may be a significant prizing opportunity for a single individual (in the thousands of $'s). Or it may be a $150 value for between 60 to 450 individuals. Typically in the mid 200 range.
Two to five of the same items to be given away will need to be sent to the production for pre-approval once interest is engaged. Create a fun gift presentation in order to stand out and allow the production points an interesting opening experience. For actual day-of giveaways, some productions prefer gift cards that audience members can redeem. The brand will be expected to cover any associated shipping costs. Other productions prefer to have the brand on hand with the audience walking away with the product if the brand is of manageable size. If the item to be given away has several components, they will need to be packaged together.
BlackBerry on The Ellen DeGeneres Show Coordinated By Hollywood Branded
---
4. The Price Tag
Talk shows require different fee structures based on the specific show, the on-air and off-air elements included, audience size and reach, and the typical ad rate. Some shows can be secured with straight trade out of audience gifting and no fee. Other talk shows will require a fee ranging from $25,000 and even over $150,000+. Often it depends on the category, the 'cool' factor of the brand, and the overall value the show is receiving if an audience giveaway is a core component. At a minimu, typically know it will be around the $50k to $75k range for daytime shows.
Most talk shows have an audience ranging in size from 250 to 450, and expect an audience gift to be valued north of $150.
With the exception of higher integration fees, it will be rare for productions to call out a .com visually on screen, with the possible exception of a lower chyron on screen.
"As Seen On" verbiage will typically require a royalty fee based on where the brand wishes to display the show's logo, starting at a minimum of $50,000.
For night time, think much much bigger - most networks require ad buys during prime time, and the price tags are well into 7 figure media deals to support the mid 6 to low 7 figure integration deal.

Fashion Angels on The View Coordinated By Hollywood Branded
---
5. What To Ask For
The home run integration will include on-air visuals, verbal mentions and specific brand messaging, as well as online giveaway component on the show's website. A 'big' win will include the show posting on its own social platforms a call out about the brand or including in a blog on the show's website.
Verbal messaging will range from one to two sentences typically, which the brand manager should craft and present. Production may polish the verbiage for a number of reasons – including making it easier for the show host to get the messaging right the first – and only - time around. Simplicity is key. Be sure to phonetically sound out in writing any troublesome brand names, as hosts will not get them right and will need to practice prior to the air date.

PassionRoses on The Talk Coordinated By Hollywood Branded
Ideally obtain a guarantee of on-screen graphic of a lower chyron with the brand name and/or a messaging point. Sometimes the noise of the audience cheering obliterates the on air messaging. Having another way to get the message seen and heard is important.
Brand managers should seek approval for a social media pre- and after-show post, which will need to have the verbiage cleared by the production.
Approval and additional dollars will be legally needed to post the clip on the brand's website. As an alternative ask for approval to post a link to the video on the brand's social media sites, linking to the show's own website where the content lives.
A short press release should be written by the brand and simply posted online on one of any number of sites that are low cost but great at seeding content out, like www.prweb.com. The goal with the press release is to establish a long term SEO footprint and association to the production and host.
---
6. Now What, They Want To Move Forward
So you've gotten a 'yes!' from the show. Now you get to do a very (hah) simple word. Contract. Contract! Contract!! Confirm everything. Make sure the brand name is phonetically spelled out, and that each aspect negotiated is included in the contract. And read it a few times more for good measure.
Tropical Smoothie Cafe on Extra! TV Coordinated By Hollywood Branded
---
7. Before It Airs
Before the show goes live, develop a hashtag that is trackable and share the pre-show approved post out on your social media along with the air date. (For more information about using social media at events, click here).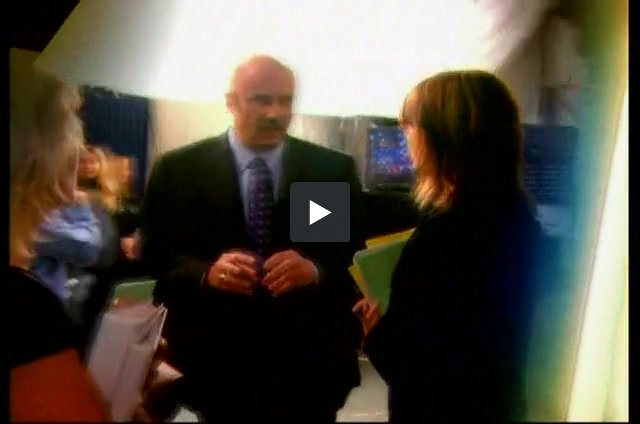 Syneron's VelaShape on Dr. Oz Coordinated By Hollywood Branded
---
8. The Shoot
Make sure there is a display that fits the brand's core messaging. Productions will work with the brand to develop the display, and typically include a sign with logo and product image, along with actual product.
The brand should have a representative on site during the day of shoot, to ensure there is no confusion, to correct mispronounced names during a dry run, and to make sure the display is set up with logos facing the camera.
Shell on Live With Kelly & Regis Coordinated By Hollywood Branded
(We told you we've been doing this a long time...)
---
9. Measurable ROI
If a discount code is made available to home viewers with a downloadable coupon, either on air or on the show's website, tracking becomes extremely easy. Additional options include tracking the integration-specific hashtag and looking for additional social media chatter. An all important aspect is looking at Google Analytics to see website traffic the day of and the days immediately following the integration.
Divi Village Resort on The Steve Harvey Show Coordinated By Hollywood Branded
---
A Case Study On Talk Show Success
If you liked the podcast above, make sure you check out this case study where I talk about how one brand has really managed to create a smart talk show partnership.
---
Ready For Your Talk Show Segment Integration?
To learn more about making product placement work for your brand, read our blog on 3 Reasons Why Productions Use Product Placement, as well as these blogs:
Brand managers typically have enough on their plate dealing with daily job requirements than having the time and resources to negotiate and activate a talk show activation and integration. The easiest way to lay the foundation and develop a successful integration is to engage a seasoned entertainment marketing expert with social media and PR experience to provide guidance and actual activation.
Have you ever wondered how a comprehensive product placement program works? Or do you want to know how to create a promotional partnership strategy with a movie partner? This video will answer all of your questions as it shows the steps and processes taken by Hollywood Branded that lead to your brand increasing both consumer engagement and sales!