---
Winning Best International TV Product Placement From Europe's ProPKo Awards
Hollywood Branded activated and coordinated the product placement of our client, FLIR, in one of Netflix's top scripted series, Ozark. To our delight, the placement has won "Best International Product Placement For Television" from Europe's prestigious ProPKo Awards!
In the episode, leading characters Cade and Ruth attempt to steal an expensive piece of FLIR equipment from a luxury boat to sell on the black market, and are thwarted when they find the owner unexpectedly home, forcing them to flee empty-handed. FLIR equipment became the storyline driver behind in this secondary story arch, garnering multiple verbal mentions and logo exposures as two characters sought to obtain the highly valued thermal camera – while managing their own troubled relationship. In this blog, Hollywood Branded shares insight into the making of an award winning product placement, FLIR in the popular television series, Ozark.
---

---
About FLIR
FLIR Systems is the world's largest commercial company specializing in the design and production of thermal imaging cameras, components and imaging sensors. FLIR's thermal technology is used by thousands of military, first responder, commercial and recreational mariners every day for navigation, collision avoidance, threat detection, surveillance, and search and rescue missions. They are the world leader in their field supplying military and first responder law enforcement with state-of-the-art thermal imaging equipment.
The FLIR Maritime thermal imaging systems - like the one featured in Ozark, provide the power to see clearly in total darkness, through solar glare, and through light fog and smoke.
---
About The Show
The 9-time Emmy nominated Netflix drama stars Jason Bateman as Marty Byrde, a financial planner who relocates his family from Chicago to a summer resort community in the Ozarks. With his wife Wendy and their two kids in tow, Marty is on the move after a money-laundering scheme goes wrong, forcing him to pay off a substantial debt to a Mexican drug lord in order to keep his family safe. While the Byrdes' fate hangs in the balance, the dire circumstances force the fractured family to reconnect.

Netflix programming is viewed in over 190 territories around the world, and this is one of the network's most popular series.

---
The Series Product Placement
In Season 2, Episode 7, a FLIR Maritime thermal imaging system has its own storyline arch with two of the series' main characters, Ruth Langmore (Julia Garner) and her father Cade (Trevor Long). Ruth and Cade are promised $10,000 by a black-market dealer if they can locate a FLIR Maritime System on a local boat. The brand receives massive uplift through the show's positioning and acknowledgement as highly desired premiere thermal camera technology. Throughout the storyline arch, we follow Ruth as she is challenged on her psychological and physical journey to support her father.
The two set out across the lake, and we follow their voyage to secure the FLIR camera together and remove it from the boat throughout multiple scenes. In the storyline's peak, knowing how much stealing the FLIR meant to her father, Ruth reaches her breaking point where she has an emotional breakdown and apologizes to her scoundrel of a father for not properly vetting the boat owner's routine. For the first time, Cade shows Ruth support, telling her there will be other boats, leading Ruth to share her ultimate secret about Marty – where the Mexican mafia's money is hidden.
---
The Product Placement Process
Our agency has worked on Ozark since the first episode was shot in Season 1. When the writers were scripting the storyline on the lake, they needed a prop to better tell the story, one which was better told by casting a globally recognized supporting brand character such as FLIR.
Production had been previously educated by our team on the brand and the thermal camera capabilities of FLIR, including their marine line which would be naturally fitting for a series taking place on a lake with boats. When the prop master read this camera-themed storyline addition, he knew to reach out.
After further discussing and exploring the opportunity and reading the script pages, we decided the ideal unit that production would want to showcase was not a typical product line we use in our product placement program. This is due to the customization and great expense ($70,000 US) of the camera to purchase.
Now, because of the high expense of the camera and the fact that it's typically built as a custom product, the camera is not easily accessible. The brand had to jump through a lot of hoops to make this happen. This however, is the great thing about FLIR! Their team really recognizes the power of an opportunity like this so they worked hard on their end to make this happen.
And of course it helped that they were all fans of the show!
We had a super tight time-frame to get the product to production to fit their shoot schedule. Productions often update scripts and change directions with only a couple days versus weeks allotted to prepare the scene and secure the product so everyone had to work extra hard to make this happen.
In exchange for FLIR being able to build a production friendly dummy model within a very fast four-day turnaround time, saving the production a tremendous amount of money to purchase, Ozark's production team agreed to amplify the placement with verbal call outs in addition to the insert logo shots on the device. And the result was absolutely amazing exposure for FLIR!
---
See The Product Placement Partnership
Check out the case study below.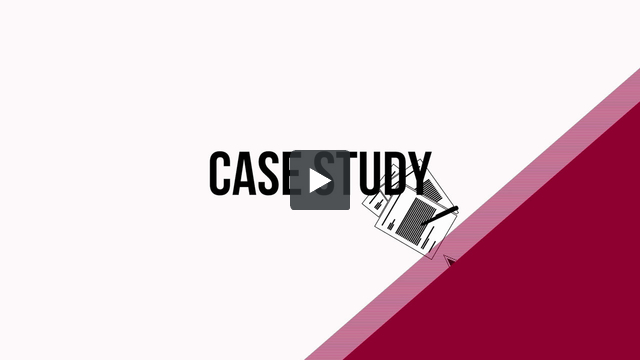 ---
Success of the Campaign
This continues to be one of the most commented on placements our agency has activated, with the show being one of the most popular series on Netflix, watched by tens of millions of people globally. The brand was depicted exactly as it is in real life – a highly desired marine technical tool, seen in a real-life case usage, on a very high end boat. Netflix, and more specifically, Ozark, does not often partner with brands, and as product placement in the series is so limited, the episode featuring FLIR really stood out and got major viewer attention.
---
Interested In Product Placement For Your Brand?
Hollywood Branded is here to help ramp up your entertainment marketing strategies. Our Survey results show that consumers are more likely to view a placement more favorably if it is an authentic fit with the film or television show. Check out the survey here: Product Placement Survey Brands Use Entertainment Marketing Strategies.
And check out some of our other blogs that talk about best marketing practices for product placement and brand integration partnerships:
Make sure you watch the video below to get a better understanding of how product placement works. It is not always about paying money for the exposure - many times it is more so about how your brand can help production. And that... is where the magic happens!
---