---
The Energizer Bunny That Keeps Going And Going
Product placement if you do it right is the gift that keeps on giving. What do I mean by if you do it right? Well... let me let you in on a little secret. TV shows and feature films never go away. The content is initially released by the distribution partner, whether that be theatrically, on a broadcast network, a cable station, or nowadays a streaming video of demand platform.
But it doesn't exactly stop there. Rarely is this content just aired one time. And it keeps airing. For decades. And for marketers in the know, who realize the power of not just slotting one-and-done ads around this content, the opportunity to win big is unbelievable. But for those other marketers (you know who you are)... if you don't have a proactive product placement program, you are costing yourself a loss of billions of media impressions. That have a hard cost of pretty much nothing. In this blog, Hollywood Branded's founder shares a secret about product placement that most marketers miss, resulting in millions of lost media value, and billions of impressions.
---

---
The Life Of Content
So let's get back to this little fact about content chugging along for the years to come. Keep in mind when people get excited about a movie initially, or a new TV show's season, they are only thinking about that initial release date. But that is nothing compared to the life long value of entertainment content. And the massive viewership that gets to see that content through the years as it is released in all of its many forms.
Of course there is the initial release. And then repeat airings for TV shows. And then maybe a run in rotation or syndication on another network. Plus TV series are typically sold internationally through MIPCOM, an annual and super sexy show in the south of France where TV network people converge to bid on content. And there are a lot of other countries who like American content, and like even more the fact that they can show original programming that their viewers haven't seen elsewhere with terrific actors, dubbed into localized languages, and then the icing on the cake - they don't have to pay to produce the content. And those countries who line up to have their own countrymen and women watch the content - those result millions of new eyeballs too.
Plus the TV content is now licensed to airlines too. The life of content is ongoing, expanding into new markets, reaching new demographics, and new parts of the world. And a show that wasn't initially hot? Well - with time it may become so. Especially if one of the little known at the time main talent skyrocket to fame.
For feature films there is the theatrical release which nowadays may have an element of On Demand either at the same time or slightly delayed. Then the home entertainment window opens up... being released for purchase and for rental. And of course airlines license the content very quickly after theatrical release. (Thankfully, or I might never be able to stay so up to date on box office releases! And international distribution, cable and streaming continue the long life of the property.
---
And Here Is Where The Magic Happens
Ok. You get it. TV content and film content have long shelf lives. Millions of people see the content for years if not decades to come, reaching markets around the world one might never expect, and saturating the United States 24/7. But if you haven't realized the point of this blog yet, let me tell you that whole secret now.
All that content has AWESOME opportunities for product placement to feature your brand. And you don't even have to pay a million trillion dollars for it. Many - in fact most - of our product placement partnerships are based on loan of product to a production, without fees being paid to the producers. Yes, we do big insane crazy expensive product placement deals too that rival the biggest :30 ad spots out there too. But at the end of the day, you get your brand baked in, non-removeable, to content that is going to keep playing and playing and playing.

So let's say you DO pay for the product placement to be heightened? Well it's still going to likely cost you less than one :30 second spot in primetime that if you are LUCKY, reaches 10 million people. And instead, you are going to have your brand be part of that content for decades. Running a single commercial every time that TV show or movie airs instead is something you would never be able to consider, or afford, as a brand advertiser.
Take a look at this product placement program that we built over a decade for BlackBerry. Our agency secured over 4,000 exposures across 1,600 productions, resulting in $76 million media value and 6.5 billion consumers reached worldwide. Yep. Those numbers are pretty powerful.
Here they are a little bigger.
4,000 Product Placement Exposures
1,600 TV + Film Productions
$76 Million Media Value
6.5 Billion Consumers Reached
Are you sold yet? If not - realize this. We warehoused hundreds of phones (ok, thousands over the years) that we checked out to productions, rechecked in after they shot, and then checked them out to productions again. Inventory was not a one-and-done deal. It was repurposed and reused. Even when the models aged out, they were relevant to be used in period TV shows and feature films.
The client paid us a retainer for our work. What we were hired to do expanded beyond product placement - we did celebrity endorsement, seeding BlackBerry devices to hundreds of Hollywood celebrities, fee based integrations in music videos, Toronto Film Festival independent film series dinner sponsorship, cross promotions leveraging the brand's media, and licensing deals to get rights to run content on the mobile devices as well as at trade shows and other events. But the major work we did was this. The product placement exposures we secured day in and day out, in show after show, aligning the brand with business users who replicated the real world customer base of the brand.
And we rocked at it.
---
We Still Rock
Now you are getting closer to the picture I'm painting. The power of content to create a branding opportunity that takes your company to every corner of the globe. And we've done it for hundreds of brands.
Take for instance our partnership with Bumble and Paramount's Book Club. The film began as an independent film with no distributor in place. Paramount came to the table and purchase rights shortly after it finished filming and it was fast tracked to a Mother's Day 2018 release. At that point, we had already been working with the director to create an entire secondary storyline that took their original idea of online dating, and brought it to the modern world of app dating. ll along our client dating and relationship app Bumble has been winning, with that actual secondary storyline built around Candace Bergen's character giving dating another try in her 70s.
By late summer after it's initial release it was available on airplanes and on DirecTV for purchase etc. Then on cable on HBO.. and now I see it running on Amazon Prime who is marketing it as a great watch for members. Or on Apple TV where you can purchase it. And it is front and center as a top listed film to watch. It wasn't a mega blockbuster movie. Few are. But made the rounds and was seen by over 15 million people during the theatrical release alone. And trust me - the integration fee for an ENTIRE STORYLINE to be built in to the film, with mega logo exposure, app usage, messaging and Super Swipes - extremely cost affordable. Something traditional advertising can't touch.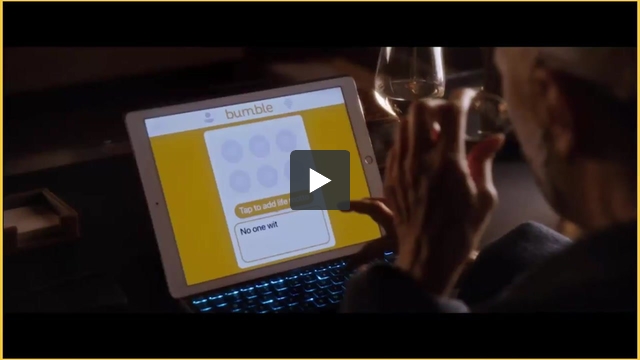 And Bumble has been front and center in all of those replays as viewership expands from core Jane Fonda and Diane Keaton mom fans to their daughters and beyond.
The fact is, one single movie can reach ultimately millions upon millions of people around the globe. Even when it is not an action packed Marvel adventure blockbuster.
The only question I have to ask is why as a brand manager are you not embracing this unbelievable marketing strategy yet? Common man... what proof do I need to give you! :)
Yes. I know I am biased. I've been doing this for something like 24 years now. That's a long time to live and breathe and not sell yourself in on the idea that what you are doing is valuable. Thankfully, we have dozens of clients who agree after experiencing that magic for themselves that the power of product placement has completely changed their own approach to marketing their brand.
---
Twenty Plus Years Of Placements
Sure there are duds that get more limited eyeballs of viewers. But if you have a keen sense of good quality content - and trust me, with the literal tens of thousands of scripts our team has read over the years, we know how to identify the good ones from the duds.
The thing is, there are just so many TV show and feature films that serve as gifts that keep in giving. Think about the endless episodes of Law & Order that air literally 24/7 around the world. Ford, GMC and Chevrolet are all super happy about that.
Or Seinfeld, which is making waves with the announcement that instead of it re-airing in endless late night, the library is moving to Netflix - which has and will continue for the near future also house Friends.
When I sit back and watch these shows on late night TV or in early evening syndication, I get to see the past twenty plus years of my life and work on screen. The Post and then Kellogg's cereal product placements in Jerry's kitchen cabinets. The Freightliner tractor that runs over George Costanza's Frogger video game episode - where I too almost ran over the real Jason Alexander after negotiating that deal. Hey - studio lots can be busy and he seemed to want to play dodge that car. Or maybe I was just super excited about the deal that just got inked.
Or I hear the "Junior Mints" verbal mention by Jerry Seinfeld- a placement I have heard no less than four people in my industry of entertainment marketing claim to have been behind. Someone was - I just still am not sure who. But regardless - Junior Mints is still a brand that is sold today. It still is relevant. Although I don't know how many surgeries have since had Junior Mints dropped into body cavities. And the placement even has its own Wikipedia page!
And then King of Queens... that scene if you can remember when Kevin James' and Leah Remini's characters go to a mall, and he gets the award of stopping off at a Cinnabon after a hard days shopping spree. I've seen it at least a dozen times over the years.
Or Me, Myself and Irene where Rene Zellweger and Jim Carey are on the run and go to the Ben and Jerry's in Vermont as part of their travels. Or Sandra Bullock in Miss Congeniality getting "chipped face" as she plows her way through a pint of her own Ben & Jerry's. I always have like that placement.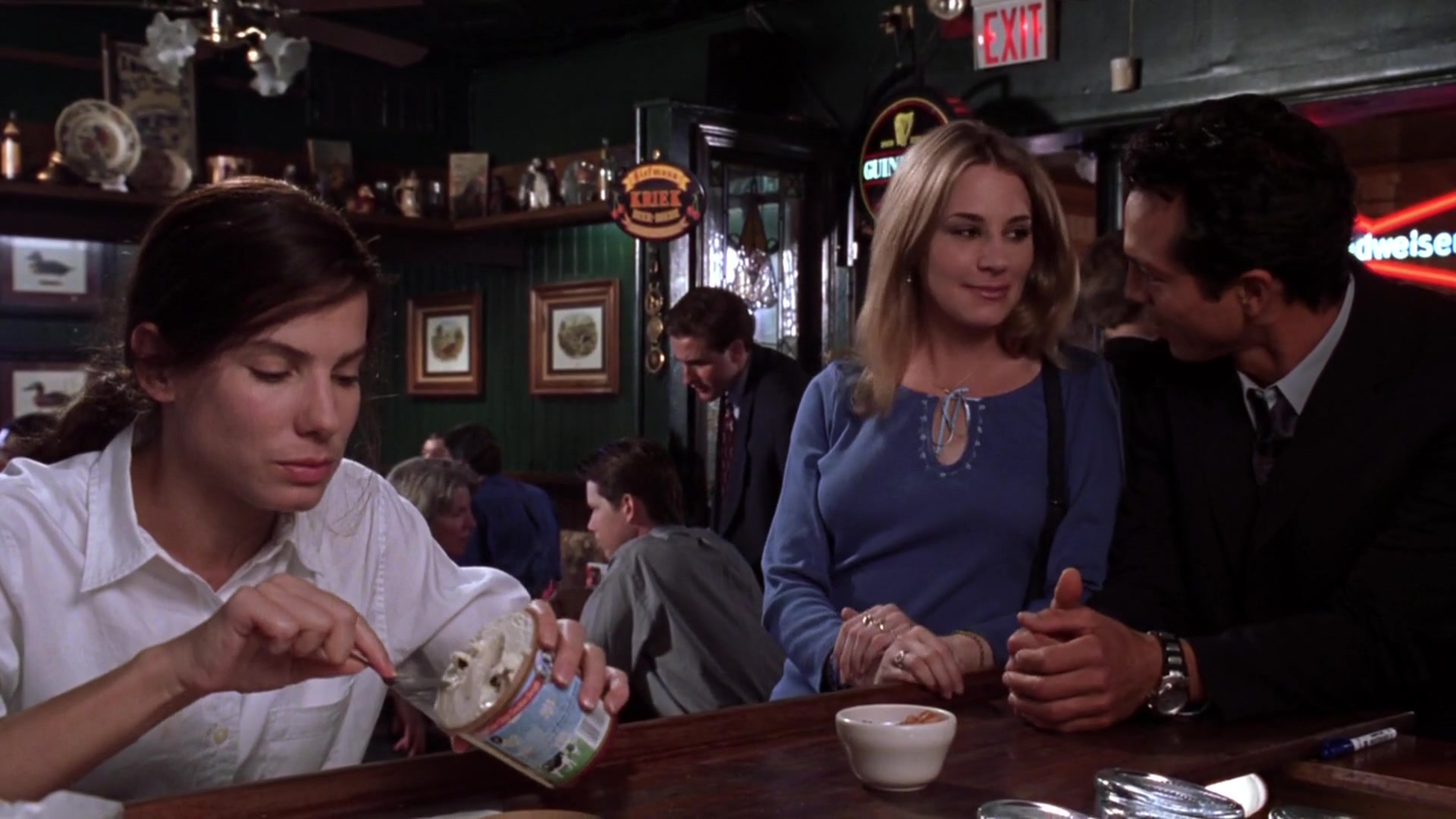 ---
Ready To Start Leveraging The Magic?
The shows of today and the shows and films of tomorrow. This is the advertising and branding gift that keeps giving... long into the decades to come for brand marketers who are smart to hitch their brand to a star powered vehicle.
For those brands who want to experience this themselves - there is no time like the present. You are missing opportunities and if you aren't playing in the game, and getting your product to sets to have the chance at these lightening in a bottle moments, then you have no chance of winning.
Check out some more of the blogs our team has written that will help you understand how product placement works!
Interested in learning more about how product placement works? Then check out this e-book our team wrote that breaks down the simple steps!
---