Shock Waves Felt Around Your State
It always takes a new series a while to build in popularity, but some TV series hit so close to home that they are eagerly embraced by viewers who find comfort in shared values, locations or just some je ne sais quoi that makes it feel like... you are part of the show in some weird sense. It makes sense that people flock towards ideas and beliefs that may mirror the communities they live in, but CableTV.com has taken it one step further to pull back the curtain on what shows are hot - where.
Thanks to this information, now brands can know where to wrap media or product placement campaigns if they have a specific regional target. We previously shared a blog post on favorite reality series by state and we have more info to share! In this blog, Hollywood Branded looks at what the top scripted series are by state, so brands can better target their core consumers through product placement in these, or similar series on a regional basis.
---
---
How They Figured It Out
CableTV.com went in and analyzed IMDB (we LOVE IMDB - and use www.imdbpro.com on a daily basis) and Google Trends to find the top shows by each state. The research concluded that viewers basically like to watch reality series that align with their general interests of their states. So take a look below, and let us know if your state is spot on - or dead wrong in your opinion!
This is what CableTV found: "Generally, viewers love to indulge in reality shows that reflect their own regional interests. Many of the popular reality TV shows in each state reinforced regional stereotypes and clichés. People in the South seem to enjoy watching the redneck branded, gun-toting Robertson family from Duck Dynasty. States infamous for polygamy embraced Sister Wives as their own, while those in the harsher New England climates preferred to test their skills with Survivor."
Some of the data shows TV shows that aren't actually producing new episodes - but they still have a solid place in (re-run) nightly viewing.
---
The States & Their Top Favorite Scripted Series
Alabama: Legends of Tomorrow
Alaska: Star Trek
Arizona: Aquarius
Arkansas: Smallville
California: Silicon Valley
Colorado: South Park
Connecticut: Gossip Girl
Delaware: Ballers
District of Columbia: Scandal
Florida: Tyrant
Georgia: Power
Hawaii: Lost
Idaho: Reign
Illinois: New Girl
Indiana: Supergirl
Iowa: Two and a Half Men
Kansas: The Flash
Kentucky: One Tree Hill
Louisiana: Queen Sugar
Maine: Stranger Things
Maryland: The Wire
Massachusetts: Ray Donovan
Michigan: Dexter
Minnesota: The Simpsons
Mississippi: Friday Night Lights
Missouri: Hannibal
Montana: Blue Bloods
Nebraska: Modern Family
Nevada: Lucifer
New Hampshire: The Fosters
New Jersey: The Sopranos
New Mexico: Breaking Bad
New York: Gotham
North Carolina: The Blacklist
North Dakota: Parks and Recreation
Ohio: How I Met Your Mother
Oklahoma: Homeland
Oregon: Grimm
Pennsylvania: Banshee
Rhode Island: Law & Order: SVU
South Carolina: Vice Principals
South Dakota: The Big Bang Theory
Tennessee: Nashville
Texas: Narcos
Utah: Once Upon A Time
Vermont: The X-Files
Virginia: Quantico
Washington: Cold Feet
West Virginia: Prison Break
Wisconsin: Castle
Wyoming: Orange is the New Black
---
So Now What?
Now that you can see what the trend is by state for favored scriptedprograms, you can truly start targeting your consumer market by regional interests. Or find a show that is similar, and rest in comfort knowing they are going to have lots of similar viewers.
Is Product Placement right for your brand? Watch this video to learn more about how this marketing practice works, what brand categories it works for, and the results brand marketers see!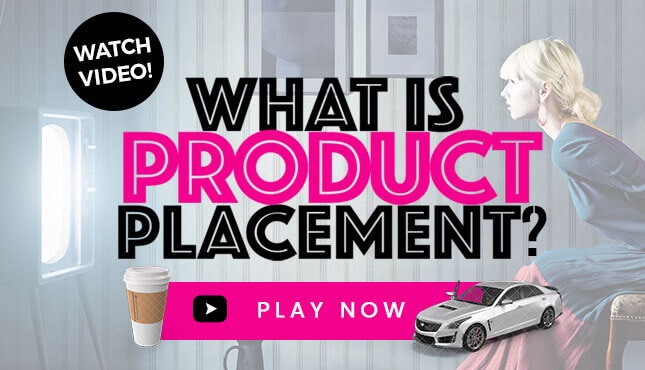 ---