---
All The Shows You Should Be (Advertising) In On SVOD
No matter when it will pass, the COVID-19 pandemic will become a memory of a lifetime. It has caused businesses to shut down and changed people's lives. Many industries are negatively impacted during this troubling time. BUT every cloud has a silver lining-the pandemic has brought opportunities to brands as it has changed the landscape of SVOD viewership forever.
People all over the world are locked down in their homes - either stressed or with a lot of free of time to watch TV and the many SVOD platforms. Brands who are part of that content as product placement are experiencing phenomenal brand awareness being built in content unavailable through traditional advertising. In this blog, Hollywood Branded shows how the landscape of SVOD viewership has massively increased during the COVID-19 pandemic and the phenomenal product placement advertising opportunities for brands in the SVOD and AVOD platform content.
---
---
SVOD new landscape build out at this moment
During the Coronavirus pandemic, people are streaming more than ever. There's 85% increase in the total estimated number of minutes streamed to the TV over the first three weeks of March 2020, according to data from Nielsen. Time spent on streaming platforms also grew by 34% over two weeks at the beginning of March and it will continue to grow.
"at some point, [viewers] are going to want to get away from the outside world and take a break. That is the real magic of streaming, being in control of what you watch entirely and being taken away from where you are — that's the power that entertainment gives consumers and during these times, that power is invaluable." Scott N. Brown, head of TV product at Nielsen, noted.
People are being exposed to new shows on SVOD platforms that they have never checked out before. Use of Netflix, YouTube and other streaming platforms has mushroomed as people start to adapt themselves even more to these SVOD platforms than they had before. Sports fans have turned to entertainment content as sport events are
canceled because of COVID-19. Fan bases that didn't exist before for a lot of shows are being built at this moment, which makes product placement a solid - and smart - opportunity for brands to become part of the storyline.
We believe that content needs brands to tell a better story. Having a no-name beer in a scene, pulls you out of that moment. A luxury label can immediately let you know insight into a character. With the new burgeoning landscape of SVOD series, product placement offers brands an even better opportunity to gain people's attention - affordably, and through content they would not otherwise be able to advertise in. For years to come, to continue to be streamed by viewers all over the world as new audiences discover the property.
Let's take a look at the most talked about series on the top SVOD platforms.
---
Amazon
Sneaky Pete
About The Show: Giovanni Ribisi plays the role of Marius, a con man who tries to leave his old life behind by assuming the identity of his cell mate, Pete. While Pete's family doesn't have reason to suspect that he is not their long-lost loved one, they are a colorful group with their own secrets and lies that could make life as dangerous as the world Marius was hoping to escape. Marius must find a way to keep his lies from backfiring as he deals with unexpected situations that come his way.
Starring: Giovanni Ribisi, Marin Ireland, Shane McRae, Libe Barer
The Marvelous Mrs. Maisel
About The Show:
In 1958 New York, Midge Maisel's (Rachel Brosnahan) life is on track- husband, kids, and elegant Yom Kippur dinners in their Upper West Side apartment. But when her life takes a surprise turn, she has to quickly decide what else she's good at - and going from housewife to stand-up comic is a wild choice to everyone but her.
Starring: Rachel Brosnahan,

Alex Borstein,

Michael Zegen
Goliath
About this show:Once a powerful lawyer, Billy McBride is now burned out and washed up, spending more time in a bar than a courtroom. When he reluctantly agrees to pursue a wrongful death lawsuit against the biggest client of the massive law firm he helped create, Billy and his ragtag team uncover a vast and deadly conspiracy, pitting them all in a life or death trial against the ultimate Goliath.
Starring:Billy Bob Thornton, William Hurt, Maria Bello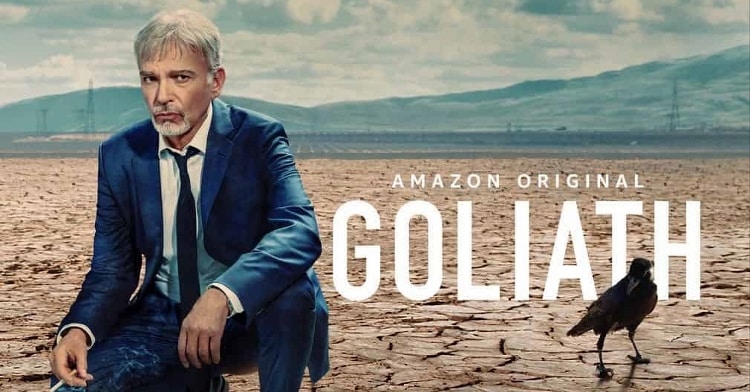 About this show:
When CIA analyst Jack Ryan stumbles upon a suspicious series of bank transfers his search for answers pulls him from the safety of his desk job and catapults him into a deadly game of cat and mouse throughout Europe and the Middle East, with a rising terrorist figurehead preparing for a massive attack against the US and her allies.
Starring:John Krasinski
,
Wendell Pierce
,
Abbie Cornish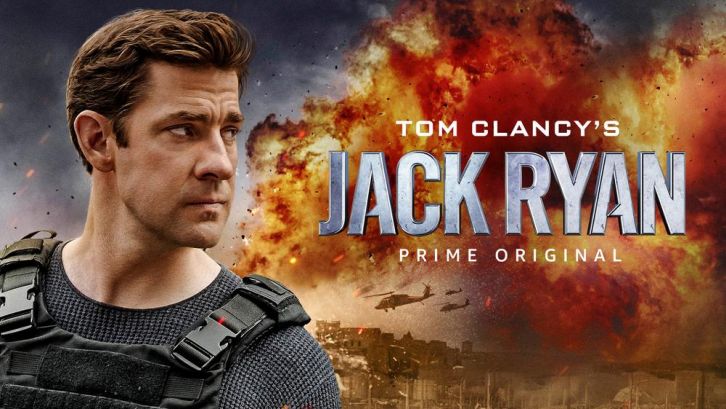 Modern Love
About this show: An unlikely friendship. A lost love resurfaced. A marriage at its turning point. A date that might not have been a date. An unconventional new family. These are unique stories about the joys and tribulations of love, each inspired by a real-life personal essay from the beloved New York Times column "Modern Love."
Starring:Anne Hathaway, Tina Fey, Dev Patel
---
Apple TV+
Amazing Stories
About this show: From visionary executive producers Steven Spielberg, Edward Kitsis & Adam Horowitz, this reimagining of the classic anthology series transports everyday characters into worlds of wonder, possibility, and imagination.
Starring: Robert Forster, Hailey Kilgore, Dylan O'Brien
For all Mankind
About this show: Imagine a world where the global space race never ended. This "what if" take on history from Ronald D.Moore (Outlander, Battlestar Galactica) spotlights the lives of NASA astronauts--the heroes and rock stars of the their time--and their families.
Starring:Joel Kinnaman, Michael Dorman, Wrenn Schmidt
Dickinson
About this show: Hailee Steinfeld stars as Emily Dickinson. Poet. Daughter. Total rebel. In this coming-of-age story, Emily's determined to become the world's greatest poet.
Starring:Hailee Steinfeld, Toby Huss, Jane Krakowski
Truth Be Told
About this show: Descend into the world of true-crime podcasts. New evidence compels podcaster Poppy Parnell (Octavia Spencer) to reopen the murder case that made her a media sensation. Aaron Paul stars as the man she may have wrongfully put behind bars.
Starring:Octavia Spencer, Aaron Paul, Lizzy Caplan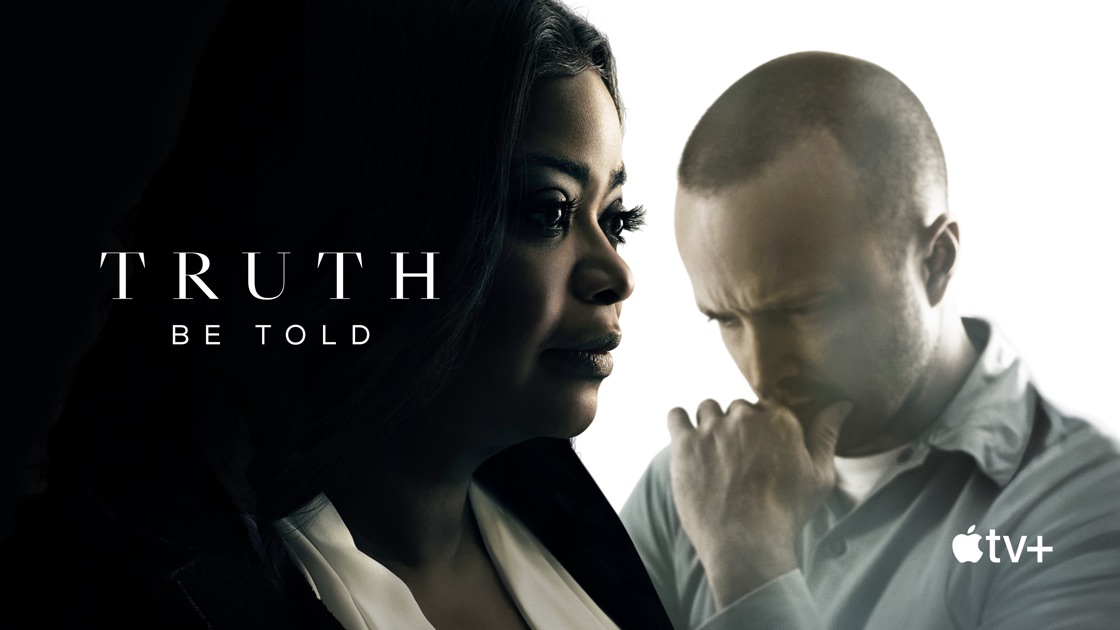 The Elephant Queen
About this show: Embark on an epic journey of family, courage, and coming home in this feature-length documentary. Join Athena, the majestic matriarch, as she leads her elephant herd across on unforgiving African landscape filled with vibrant wildlife.
Starring: Chiwetel Ejiofor
---
Crackle
StartUp
About this show: A group of unlikely business partners who, after taking illegal money to fund their tech start-up, fall down the dark rabbit hole of criminal enterprise.
Starring:Adam Brody, Edi Gathegi, Otmara Marrero
The Oath
About this show: The show explores a unique breed of criminal gang—one made up of the very men and women sworn to uphold the law. Only select police officers make the cut, and once inducted, gang members will do whatever they can to protect one another from enemies inside and outside their ranks.
Starring: Ryan Kwanten, Sean Bean, Katrina Law
Sequestered
About this show: Twelve jurors struggle to determine gulit or innocence in a sensational kidnapping-murder trial, while a young attorney races to uncover a conspiracy that threatens to bury the truth forever.
Starring: Jesse Bradford, Summer Glau, Patrick Warburton
Snatch
About this show: A group of up-and-coming scammers stumbled upon a truck of stolen gold bars and suddenly fell into a high-risk world of organized crime.

Starring: Dougray Scott, Rupert Grint, Luke Pasqualino
CH:OS:EN
About this show: Ian received a box containing guns and photos of strangers, as well as instructions to kill the person being pictured. Subsequently, he was attacked by another stranger and found that he had been selected by a mysterious organization called "Watchmen" to participate in a deadly game. Ian and his daughter and ex-wife must deal with another player, Jacob, who is forced to compete.
Starring: Milo Ventimiglia, Nicky Whelan, Diedrich Bader
---
Disney+
29 Dates
About this show: 29 dates is about a 16-year-old girl, Kisu Kim, fighting the academic pressure exerted by her ambitious parents, who also arranged several matchmaking for her to meet the right young man from Seoul to San Francisco.
Starring: TBA
Godmothered
About this show: A young fairy godmother-in-training named Eleanor discovers that her profession as fairy godmother is in danger of ending. To show that fairy godmothers are still needed, she tries to help a single working mother find her "happily ever after".
Starring: Jillian Bell, Isla Fisher, Jane Curtin
Hocus Pocus 2
About this show: Hocus Pocus 2 is going to be more like a reboot than a sequel. The first storyline begins when the resident of Salem kills the Sanderson witch for witchcraft. After death, the Sanderson sisters promised to return on Halloween and prepare for revenge. Max tried to visit the witch's house after 300 years, he lit the black flame torch. This ends with the blink of a fairy diary, suggesting that the witch will be resurrected.
Starring: Bette Midler, Sarah Jessica Parker, Kathy Najimy.
She-Hulk
About this show: The script is currently being written. In the comics, Walters is Bruce Banner's cousin, and became She-Hulk after Bruce provided her with blood in order to save her life. It's unknown of the Disney+ series will remain faithful to this origin story.
Starring: TBA
Sneakerella
About this show: This will be a "Cinderella" spinoff film for Disney+. It is going to be a retelling of the classic story, but within the setting of modern sneaker culture.
Starring: TBA
---
HBO Max
Gossip Girl
About this show: Eight years after the original website went dark, a new generation of New York private school teens are introduced to the social surveillance of Gossip Girl. The prestige series will address just how much social media—and the landscape of New York itself—has changed in the intervening years.
Starring: Kristen Bell, Eli Brown, Adam Chanler-Berat
Friends
About this show: Although Friends ends its 10 season run 16 years ago, we never stopped talking about it. The Friends Reunion will be filmed on the show's original sound stage and will assemble the cast to catch up and relive the old days.
Starring: Jennifer Aniston, Jennifer Aniston, Lisa Kudrow
Generation
About this show: A group of high school students who established their values about life, love and the nature of family in their conservative community through their exploration of modern sexuality (devices and all).
Starring: Justice Smith, Chloe East, Sam Trammell
Starstruck
About this show: Starstruck is a six episode comedy series. The show follows a young woman in London who juggles two dead-end jobs and navigates the awkward morning-after when she discovers the complications of accidentally sleeping with a movie star.
Starring: Rose Matafeo
Made for Love
About this show: Made for love is described as a dark, absurd and cynically poignant story of divorce and revenge. It follows Hazel Green (Milioti), a woman on the run after 10 years in a suffocating marriage to Byron Gogol, an unstable, needy, possibly sociopathic tech billionaire.
Starring: Cristin Milioti, Ray Romano, Billy Magnussen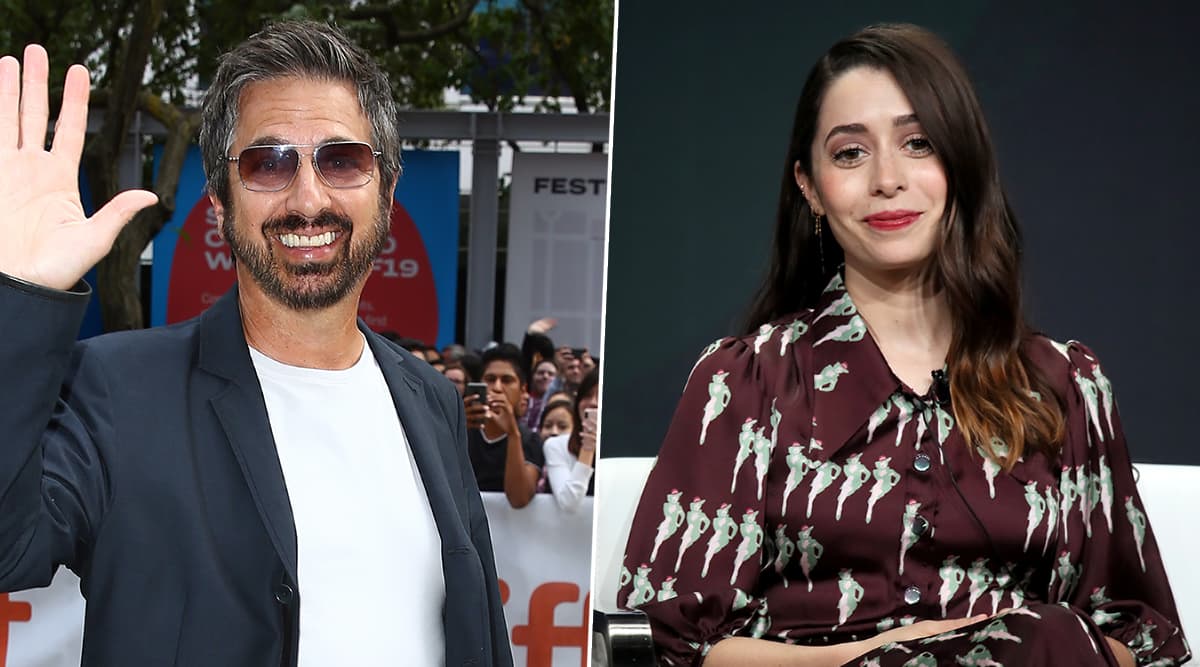 ---
Hulu
Shrill
About this show: A comedy series starring Aidy Bryant (Saturday Night Live) as Annie, a fat young woman who wants to change her life — but not her body. Annie is trying to start her career while juggling bad boyfriends, a sick parent, and a perfectionist boss.
Starring: Aidy Bryant, Lolly Adefope, Luka Jones
Ramy
About this show: Ramy is a first generation Egyptian-American who is on a spiritual journey in his politically-divided New Jersey neighborhood. RAMY will bring a new perspective to the screen as it explores the challenges of what it's like being caught between a Muslim community that thinks life is a moral test and a millennial generation that thinks life has no consequences.
Starring: Ramy Youssef, Mohammed Amer, Dave Merheje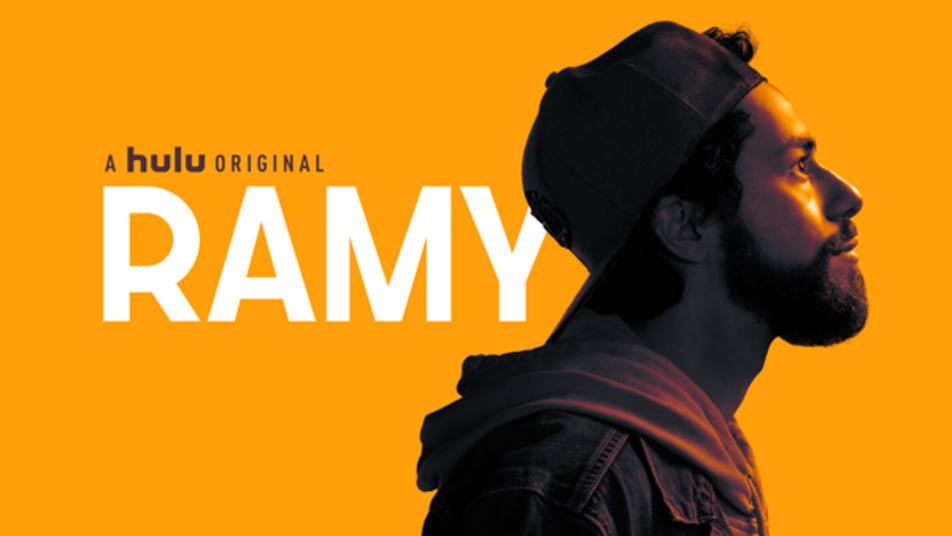 The Handmaid's Tale
About this show: A woman forced into sexual servitude struggles to survive in a terrifying, totalitarian society.
Starring: Elisabeth Moss, Joseph Fiennes, Yvonne Strahovski
PEN15
About this show: PEN15 is middle school as it really happened. Maya Erskine and Anna Konkle star in this adult comedy, playing versions of themselves as thirteen-year-old outcasts in the year 2000, surrounded by actual thirteen-year-olds, where the best day of your life can turn into your worst with the stroke of a gel pen.
Starring:Maya Erskine, Anna Konkle, Mutsuko Erskine
Letterkenny
About this show: The residents of Letterkenny belong to one of three groups: the Hicks, the Skids, and the Hockey Players, who are constantly feuding with each other over seemingly trivial matters that often end with someone getting their ass kicked.
Starring: Jared Keeso, Michelle Mylett, Nathan Dales
---
Netflix
Stranger Things
About this show: When a young boy vanishes, a small town uncovers a mystery involving secret experiments, terrifying supernatural forces and one strange little girl.
Starring: Winona Ryder, David Harbour, Finn Wolfhard
Russian Doll
About this show:On Nadia's 36th birthday she is struck by a car and killed, only to finds herself alive and well, back at her own birthday party earlier that night. When she dies again and her timeline resets, Nadia begins to question her own sanity as she strives to unravel the mystery of why and how this is all happening.
Starring: Natasha Lyonne, Charlie Barnett, Greta Lee
I Am Not Okay With this
About this show:Sydney is a teenage girl navigating the trials and tribulations of high school while dealing with the complexities of her family, her budding sexuality, and mysterious superpowers just beginning to awaken deep within her.
Starring: Sophia Lillis, Wyatt Oleff, Sofia Bryant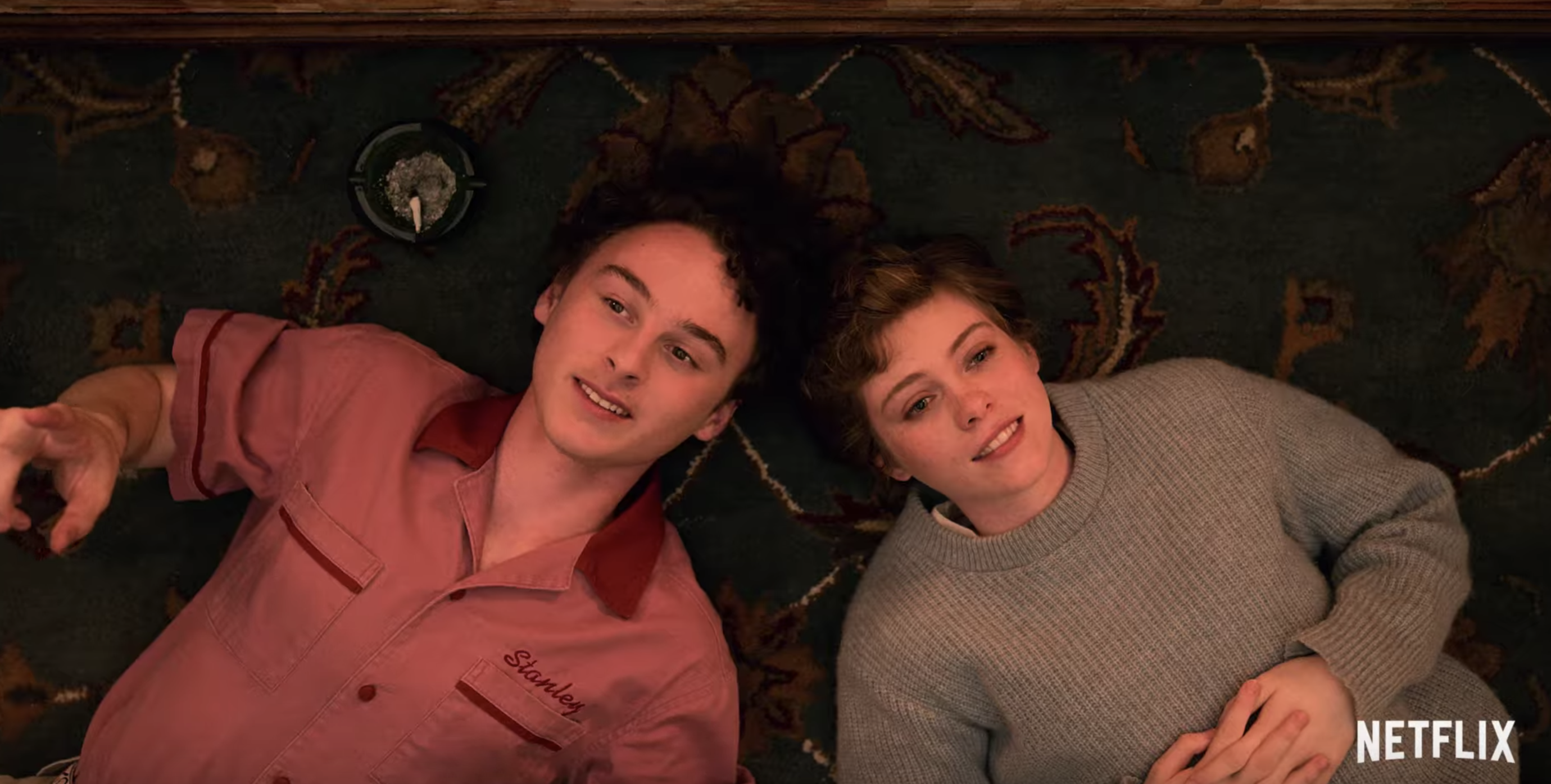 Ozark
About this show: The Byrdes and their teenage kids, Charlotte and Jonah, are, for all intents and purposes, an ordinary family with ordinary lives. Except for the job of Marty, a Chicago financial advisor who also serves as the top money launderer for the second largest drug cartel in Mexico. When things go awry, Marty must uproot his family from the skyscrapers of Chicago and relocate to the lazy lake region of the Missouri Ozarks.
Starring: Jason Bateman, Laura Linney, Sofia Hublitz
Queer Eye
About this show:Queer eye is an American reality television series that features a team of gay professionals in the fields of fashion, personal grooming, interior design, entertaining and culture, who help heterosexual (straight) men to revamp wardrobe, redecorate, and offer them advice on grooming, lifestyle, and food.
Starring: Ted Allen, Kyan Douglas, Thom Filicia, Carson Kressley,Jai Rodriguez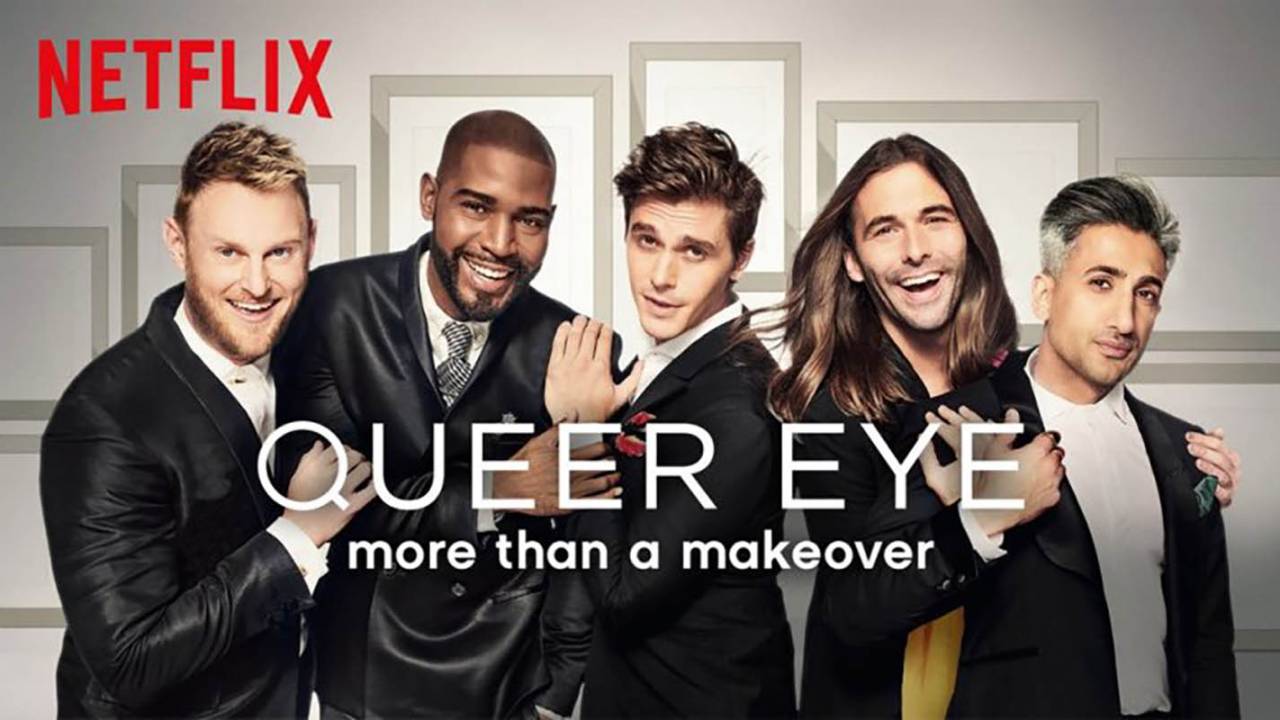 ---
Peacock
Saved By The Bell
About this show: A follow-up series to the 1990s sitcom. A group of California low-income high school students are transferred to Pacific Palisades' wealthy Bayside High, following a program by California Governor Zack Morris.
Starring: Elizabeth Berkley, Mario Lopez, John Michael Higgins
Dr. Death
About this show: As patients entering the operating room of Dr. Christopher Duntsch for routine spinal surgeries start leaving permanently maimed or dead, two fellow surgeons and a young Assistant District Attorney set out to stop him.
Starring: Alec Baldwin, Jamie Dornan,Molly Griggs
GIRLS5EVA
About this show: the series explores what happens when a one-hit-wonder girl group from the '90s gets sampled by a young rapper and its members reunite to give their pop star dreams one more shot. They may be grown women balancing spouses, kids, jobs, debt, aging parents and shoulder pain, but can't they also be Girls5Eva?
Starring: TBA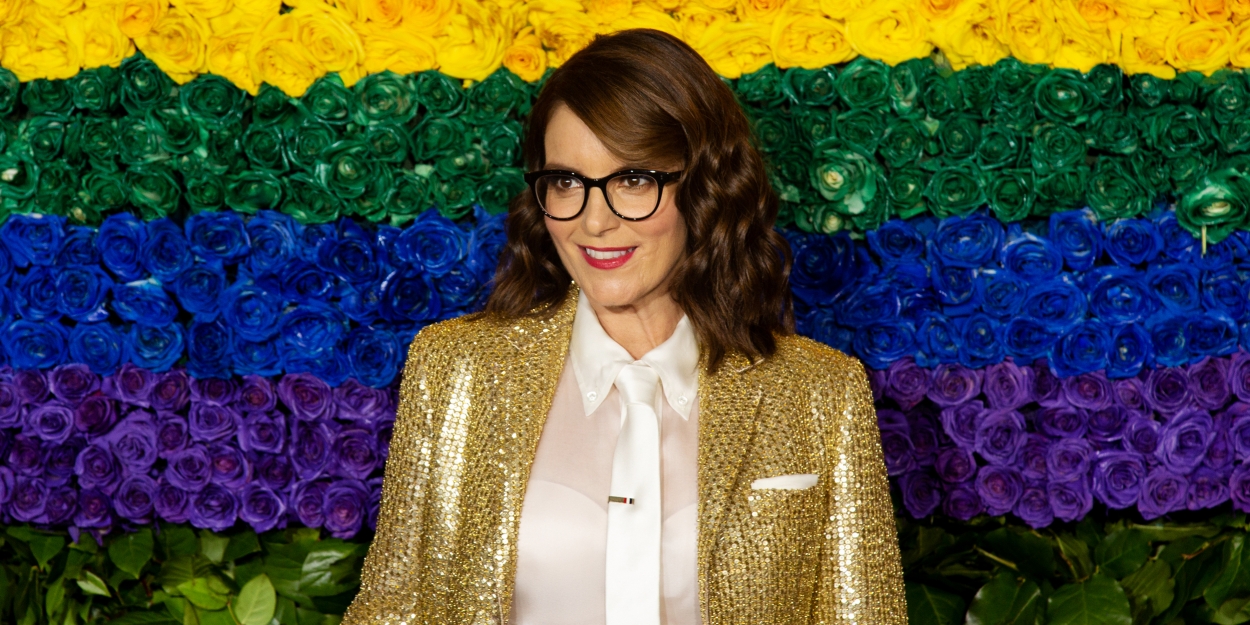 The Capture
About this show: The timely conspiracy thriller explores pressing questions about surveillance and misinformation. Set in London, the modern-day spy show begins with the arrest of a former soldier, which spirals into a complex conspiracy involving manipulated video evidence.
Starring: Callum Turner, Holliday Grainger, Ron Perlman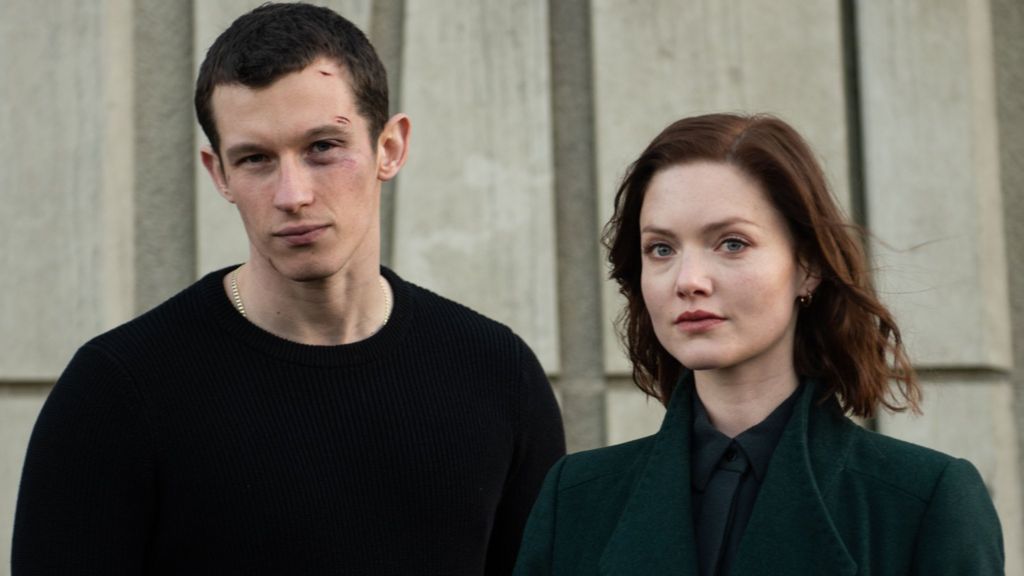 Code 404
About this show: The series revolves around Detective Inspectors Major and Carver, who are the top crime-fighting duo at the Met Police's Special Investigation Unit, until Major gets gunned down on the job. But in an experimental artificial intelligence project, he's brought back from the dead.
Starring: Daniel Mays, Stephen Graham, Anna Maxwell Martin
---
Quibi
Flipped
About this show: Chronically underemployed couple Jann and Cricket Melfi who are self-proclaimed home renovation "experts," are more than confident they are television's next great home design celebrity duo.
Starring: Will Forte, Kaitlin Olson, Andy Garcia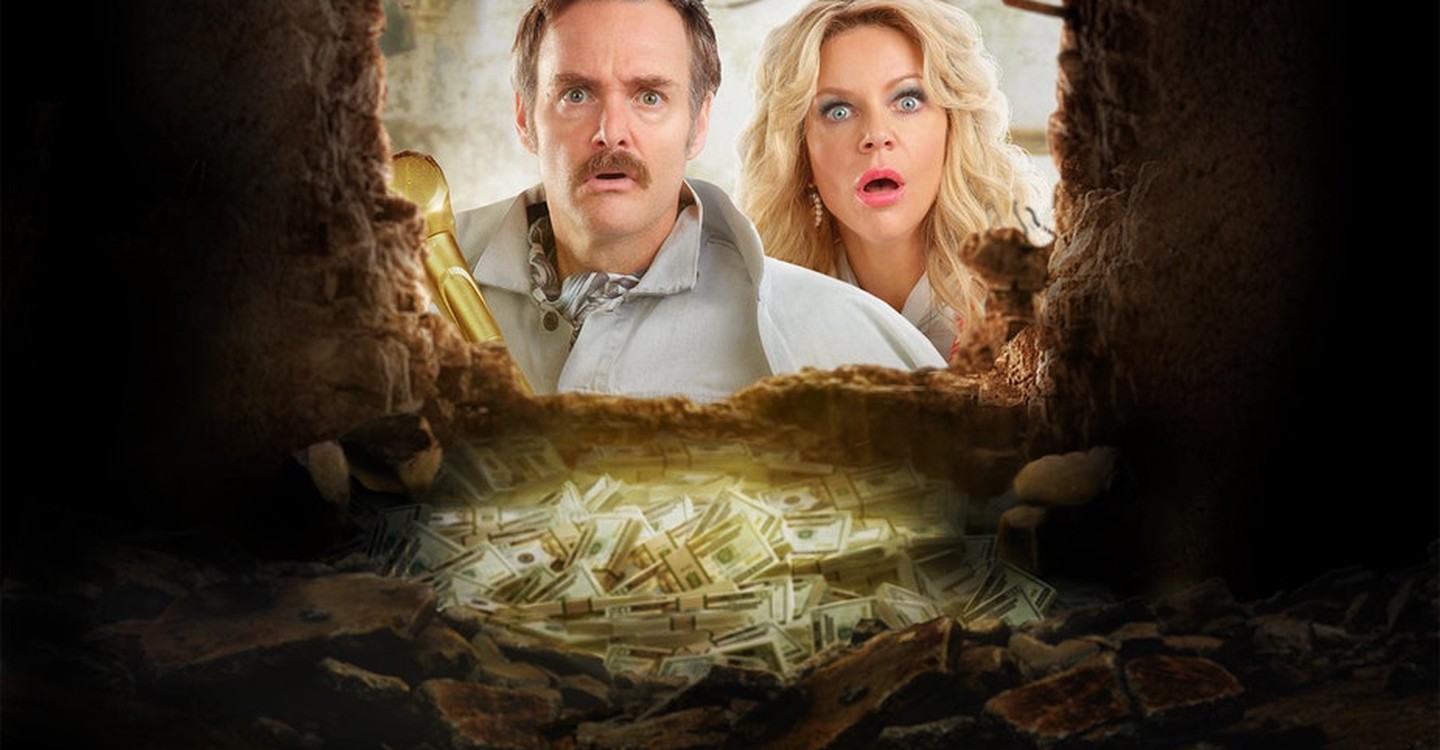 NightGowns
About this show: NightGowns is an American thriller series. The series follows Sasha Velour as she turns her brand of visually stunning high art into a full-on stage production — and the biggest drag showcase of her life.
Starring: Sasha Velour, Johnny Velour, Sasha Colby
You Ain't Got These
About this show: You Ain't Got These is an American sneaker culture show series. The series highlights the subtext of race, politics, class, gender, creativity, commerce, addiction and self-expression that goes into every pair — all told through the lens of characters who define the unique subculture that is on the verge of going mainstream.
Starring: Lena Waithe, Carmelo Anthony, Hasan Minhaj
Chrissy's Court
About this show: Chrissy's Court is an American comedic arbitration-based court show. The series follows Chrissy Teigen reigns supreme as the judge over one small claims case.
Starring: Chrissy Teigen, Vilailuck Teigen
Dishmantled
About this show: Dishmantled is a competition reality series. The series described as a high-octane cooking competition that will literally blow your socks off, with Titus Burgess set to host.
Starring: Titus Burgess, Antoni Porowski, Rachel Dratch
---
YouTube
Cobra Kai
About this show: Thirty years after the events of the 1984. All Valley Karate Tournament, a down-and-out Johnny Lawrence (William Zabka) seeks redemption by reopening the infamous Cobra Kai karate dojo, reigniting his rivalry with a now successful Daniel LaRusso (Ralph Macchio), who has been struggling to maintain balance in his life without the guidance of his mentor, Mr. Miyagi.
Starring: William Zabka, Ralph Macchio, Xolo Maridueña
Kevin Hart: What The Fit
About this show: What the Fit is an unscripted comedy starring Kevin Hart and celebrity guests. In each episode, Kevin invites his friends to join him in taking on a different whacky workout from sumo wrestling with Conan O'Brien to goat yoga with Khloé Kardashian and cowboy rodeo-ing with Leslie Jones.
Starring: Kevin Hart
Liza on Demand
About this show: The misadventures of a woman named Liza takes on various gigs, tasks and odd jobs in her quest to become an "elite tasker."
Starring: Liza Koshy, Kimiko Glenn, Travis Coles
Could You Survive the Movies
About this show: Could You Survive The Movies is a series dedicated to exploring the magic and science of cinema. In each episode, Vsauce3's Jake Roper takes the audience on an immersive journey into the world of a different movie; blending unscripted scientific exploration with narrative storytelling. From the jungles of Jumanji, to the vastness of space in Alien, the audience is transported to an exciting educational cinematic experience filled with mind-blowing experiments!
Starring:Rosanna Pansino, Brett Justin Koppel, Marques Brownlee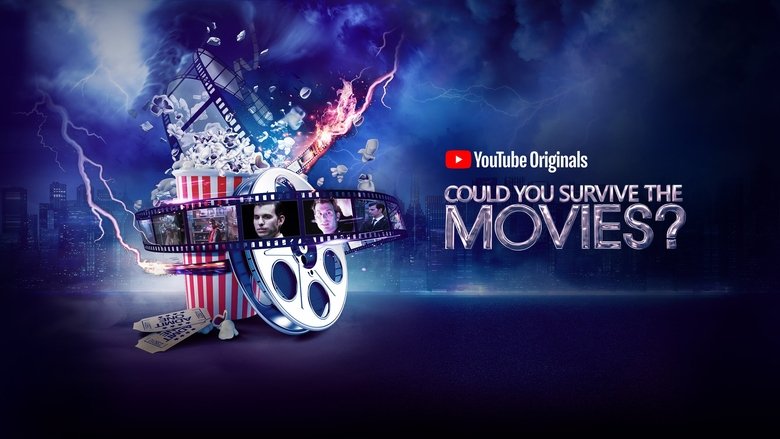 Retro Tech
About this show: Retro Tech features YouTube creator Marques Brownlee uncovering the origin and nostalgia of iconic tech.
Starring: Marques Brownlee
---
It's Time To Have Your Brand Be Part Of The Conversation
All of the shows above are the most-talked about series on their platforms respectively, and are very likely to have additional upcoming seasons (or two...). With various storylines, themes and different characters - the dramas, comedies and reality shows above offer a wide range of brands a huge opportunity to showcase their products and to get future customers to start talking about - and purchasing - their products.
As each series' fan base continues to grow, brands that have never tried to reach their target audience through SVOD series will have the chance to market themselves in a more efficient way, to millions of eyeballs.
So ask yourself this question - "Why is your brand not in these amazing series?" We can help make that happen.
If you are interested in learning more about product placement, read some of the below blogs our team has written:
Our ebook is an awesome guide to learning how product placement and cross promotional strategies work for brands. Download your free copy below!