---
How Medical TV Series Are Helping Real World Hospitals
We often share with prospective clients that the world of entertainment actually NEEDS brands in order to tell better stories. The TV shows and feature films that are in production absolutely benefit from brand partnerships because so often those companies that are providing product through product placement allow that production set to become more real, mimicking everyday life.
From the scenes in grocery stores, to mechanic shops, to kitchens at homes or office buildings, real-world (and branded) products have to either be bought by production, or loaned or gifted by a brand. Prop and set departments have limited budgets to work with and that loan allows the production to actually save the money they would have paid to make the purchase, and to be able to use those funds to buy other things to make that content even better. And that holds true to medical shows as well. In a twist, we are seeing medical shows stepping up and gifting back medical safety gear to the real medical community. In this blog, Hollywood Branded shares how some medical TV series are giving their medical props back to hospitals in order to help keep more people safe during this COVID-19 crisis.
---

---
From The Sets To The Hospitals
All of TV productions have stopped shooting for the immediate future, and won't be coming back to work until the COVID-19 crisis is contained. With production crews of 250 people or even larger, working together in situations where you cannot socially distance by 6 feet, it is impossible to shoot a production currently and safely protect the crew and cast.
When productions close down, they typically will pack up set decorations and props so that they don't go missing - and all of these items go into lockdown in storage. With the pending hospital crisis of not having enough medical safety gear in hand, a few productions have realized that they are sitting on a goldmine of products that help their own shows look more realistic.
That goldmine? Medical safety gear. Gowns. N95 masks. Gloves. All the items that we are hearing about in the news that are in shortage. To a production, when they come back to shoot, they are going to need those items in order to be able to film, but they can purchase them again because by the time that day does come, we should hopefully have stocks more so replenished. So a few smart people on a variety of medical shows have gone the extra mile to lend a helping hand. These props and wardrobe gear have been unearthed and delivered to local hospitals and fire houses for real world first responders to be able to use, to help keep them safe and allow them to help as many people a possible.
---
Some Of The Series Lending A Hand
Grey's Anatomy (ABC)
Grey's Anatomy is donating gowns and gloves.
"At 'Grey's Anatomy,' we have a back-stock of gowns and gloves which we are donating...We are all overwhelmed with gratitude for our healthcare workers during this incredibly difficult time, and in addition to these donations, we are doing our part to help them by staying home." - executive producer Krista Vernoff provided in a statement to USA Today
About The Show: The medical drama follows the personal and professional lives of the doctors at Seattle's Grey Sloan Memorial Hospital. The fictional series focuses on the lives of surgical interns, residents, and attending doctors, as they develop into seasoned doctors while trying to maintain personal lives and relationships.

Station 19 (ABC)
Station 19's firefighter series spin-off that originally had a storyline built from Grey's Anatomy, has donated some N95 masks to the City of Ontario Fire Dept. and to a firehouse in the Loz Feliz neighborhood in Los Angeles, a spokesperson for ABC Studios told CNN.
"At 'Station 19,' we were lucky enough to have about 300 of the coveted N95 masks which we donated to our local fire station. They were tremendously grateful... at Grey's Anatomy, we have a backstock of gowns and gloves which we are donating as well. We are all overwhelmed with gratitude for our healthcare workers during this incredibly difficult time, and in addition to these donations, we are doing our part to help them by staying home." - Grey's Anatomy" and "Station 19" executive producer Krista Vernoff said in their statement to CNN.
About The Show: Practically raised at Seattle's Station 19, Andy Herrera is a confident firefighter who is also the daughter of Pruitt Herrera, the formidable head of the firehouse. Capt. Pruitt was Andy's primary inspiration to become a firefighter and is a mentor to both her and Jack Gibson, the lieutenant at the station. Jack is as fearless as Andy is by-the-books, but when the two are together, sparks fly and opposites attract. The two are joined by Maya Bishop, Dean Miller, Travis Montgomery, Victoria Hughes, and the station's newest addition, rookie Ben Warren. The team also works closely with Seattle PD, often running into Andy's former flame Ryan Tanner.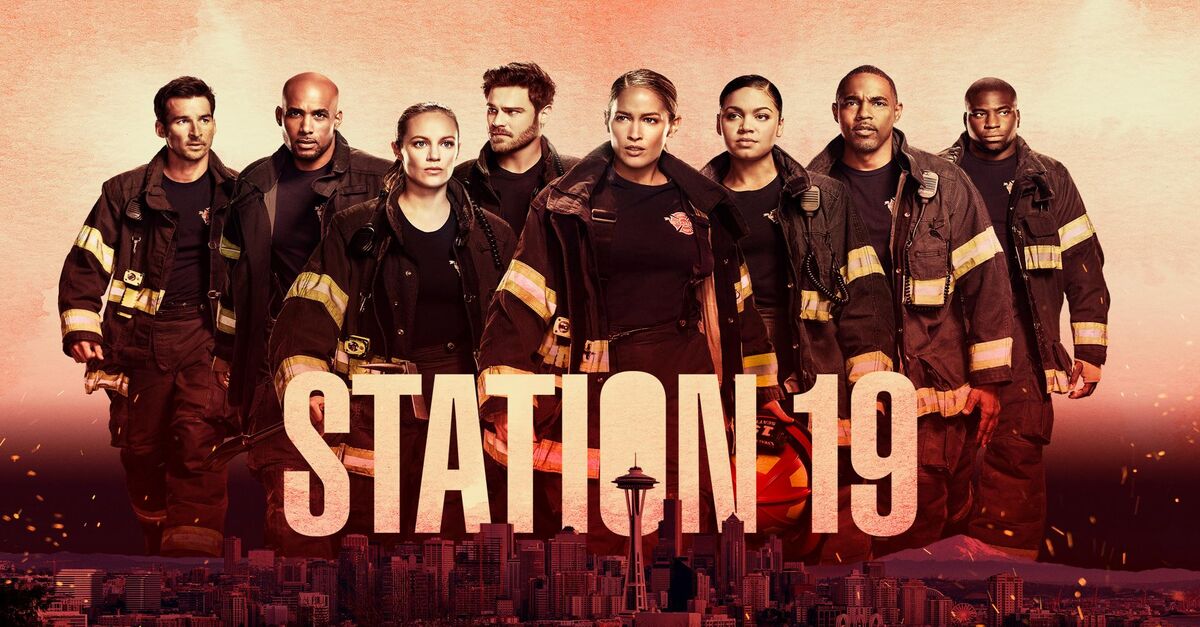 The Resident (FOX)
The Atlanta based medical drama "The Resident" on Fox also stepped forward with a donation to Atlanta's Grady Hospital to hep them stay safe. The program director, Dr. Karen L. Law for Emory University's Internal Medicine Residency Program posted a photo to Instagram to thank the series. The image shows boxes of masks, surgical gloves, booties, protective head gear, gowns and other supplies.
About The Show: Conrad Hawkins is one of Chastain Park Memorial Hospital's best doctors. Charming and arrogant, Conrad likes to take an unconventional approach whenever possible and believes it's his personal duty to shatter the romantic illusions of the first-year residents. Dr. Devon Pravesh is an innocent idealist who leans on his finely tuned moral compass, but with Conrad's help, he begins to realize that the practice of medicine is a business, like any other, with less-than-angelic patients and fallible doctors.
CNN confirmed that other series are also stepping up to make donations including:
New Amsterdam (NBC)
Gloves, gowns and masks are being donated by NBC's "New Amsterdam" to the New York State Department of Health "to be utilized on the basis of highest need in connection with relief efforts in New York to help the community in the wake of the Covid-19 crisis" according to a statement from the network.
About The Show:
Dr. Max Goodwin is brilliant, charming -- and the new medical director at America's oldest public hospital. While he's set on tearing down the bureaucracy to provide exceptional care, the doctors and staff are not so sure. They've heard this before, and no one else has delivered on those promises. N
ot taking no for an answer, Max disrupts the status quo and proves he will stop at nothing to breathe new life into this understaffed, underfunded and underappreciated hospital -- the only one in the world capable of treating Ebola patients, prisoners from Rikers Island and the president of the United States all under one roof -- and return it to the glory that put it on the map. Inspired by Bellevue in New York City.
The Good Doctor (ABC)
Vancouver's medical

drama "The Good Doctor," is working to make a donation locally.
About The Show: Shaun Murphy (Freddie Highmore), a young autistic surgeon who has savant syndrome, relocates from a quiet country life to join the surgical unit at the prestigious San Jose St. Bonaventure Hospital -- a move strongly supported by his mentor, Dr. Aaron Glassman. Having survived a troubled childhood, Shaun is alone in t
he world and unable to personally connect with those around him, but he finds his niche using his extraordinary medical skill and intuition to save lives and challenge the skepticism of his colleagues.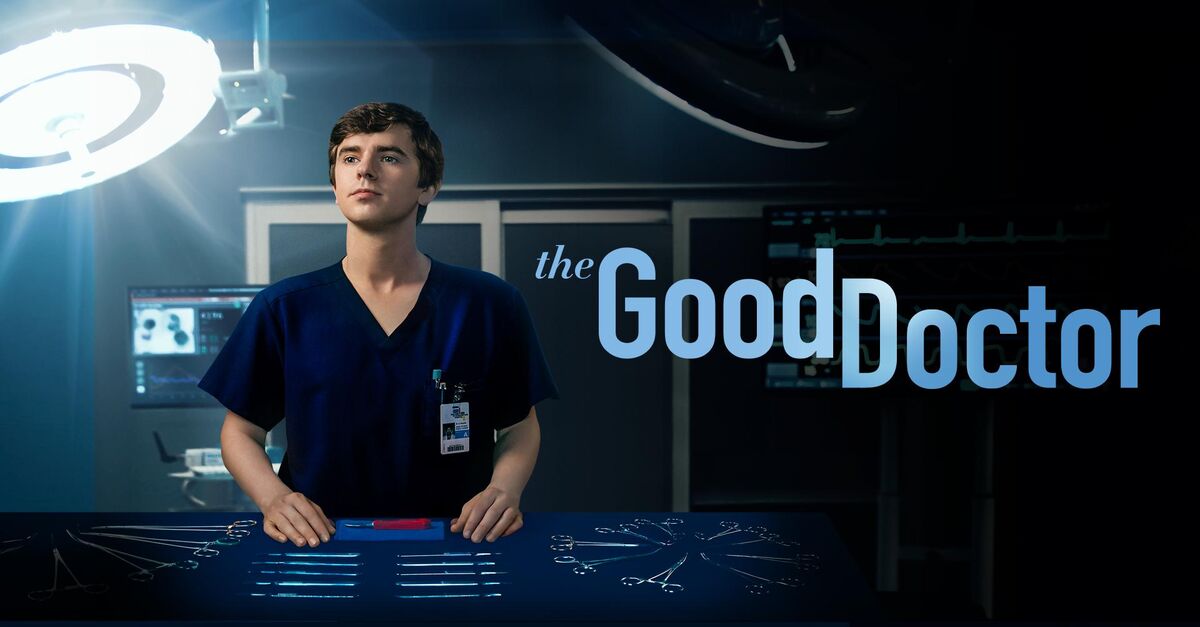 Filthy Rich (FOX)
Even non-medical series are finding ways to help. Fox's "Filthy Rich," is donating food pallets and cleaning supplies.
About The Show:

When Eugene Monreaux, the patriarch of a wealthy Southern family famed for creating a Christian television network, allegedly dies in a plane crash, he leaves his wife, Margaret, to take charge of the family business. Not surprisingly, Eugene's apparent death greatly impacts his children, but things
are further complicated by the revelation that Eugene fathered three illegitimate children, all of whom are written into his will. Now, Margaret must use her business savvy and Southern charm to control her newly legitimized heirs, whose very existence threatens the Monreaux family name and fortune.
---
Medical Series Offer Phenomenal Product Placement
I've worked with Philips Medical, Syneron, Candela, Sciton and a host of other medical equipment manufacturers over the last two decades. From ER to Chicago Hope, Grey's Anatomy to House MD and beyond. All of these sets offer tremendous real-world product placement opportunities, and medical series are a genre of content are a proven solidly popular content option. We love watching the heroics on screen, and the drama and life away from the hospital from characters that we come to feel as if we truly know them as a friend. If you have a medical product or device, product placement on these series can offer home run wins.
If you are interested in learning more about product placement, read some of the below blogs our team has written:
You can download this e-book that provides more of an understanding of how product placement programs work.