What Makes Athletes Influential?
Professional athletes have large followings of fans from all over the world. In today's age, that influence is essential for strong marketing and advertising. Athletes are personalities that fans can get behind, and that goes for products they promote too.
Advertisements that include athletes have become increasingly beneficial for brands because of the die-hard support of their fans. The goal of an advertisement is to get as many people interested as possible, and athletes are the perfect tool to achieve it. In this blog, Hollywood Branded shares 3 examples of athlete-led advertisements, and how they continue to successfully influence fans purchasing decisions.
---
---
History Of Athlete Advertisements
Advertisements including professional athletes as their cover star and spokesperson have been around for a long time in a variety of different ways. For example, Michael Jordans "Be Like Mike" commercial or one of my personal favorites, Nike's "Winner Stays" ad, are great promotions that are 20+ years apart. Both still had tremendous impact on consumers and at the time, were unique because they only came around every few years. Today, advertisements including athletes are extremely common and even more popular.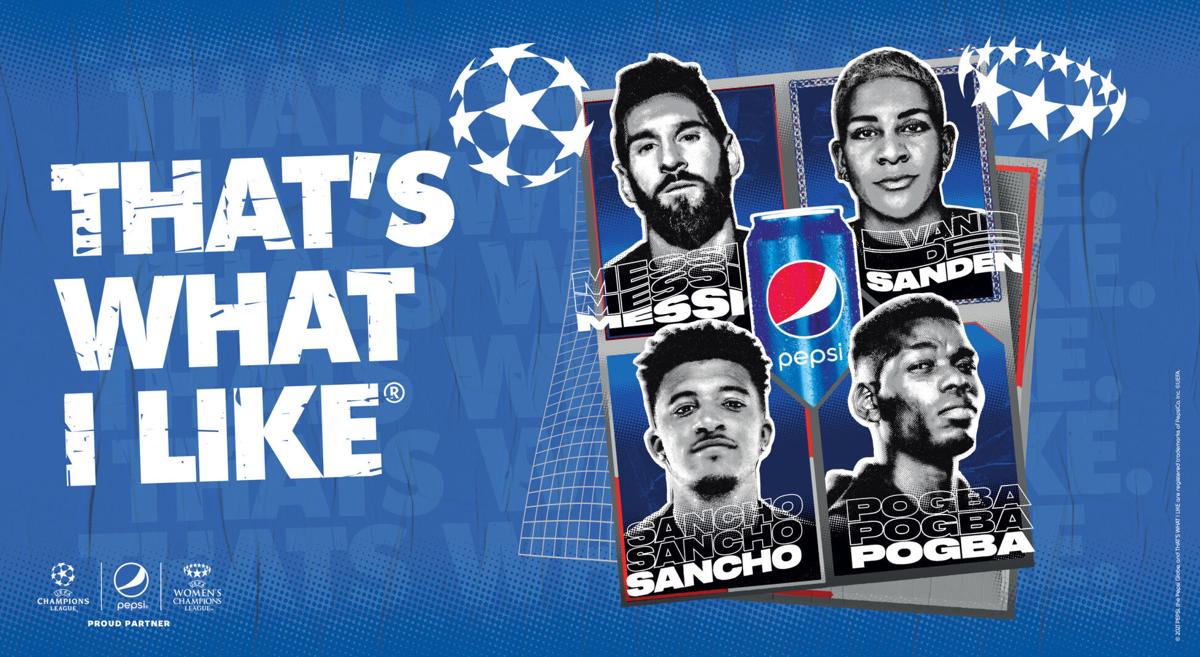 Credit: PepsiCo
Historically, the average athlete didn't have the fanbase that many get today. This is because of the increased popularity of the sports they play and the large impact social media has on fans. Since there are currently so many methods of communication and ways to support almost any athlete, there are many fans who feel a deep connection and support their favorite players. This combined with how much information is spread online and in person, creates a perfect way for brands to advertise their product and connect with new prospective users. Let's look at some examples of recent and popular athlete-led advertisements.
---
Giannis Antetokounmpo And Hulu Has Live Sports
Hulu's recent advertising campaign has been one of the largest hits because of its simple but funny messaging. The ad shows athletes "selling out" by talking about Hulu and for instance, shooting money towards the camera. The main athletes in these ads have been NBA stars Giannis Antetokounmpo, Damian Lillard, and Joel Embiid who each had multiple ads that went viral on social media. As the popularity of these ads increased, more athletes like New York Yankees star Aaron Judge, and Cleveland Browns quarterback Baker Mayfield.
The reason this ad worked and became so popular is because the humor spread to social media and created a talking point. Since the idea of the commercial was unique, people joked about it on Twitter and Instagram because they couldn't believe how straight up the athletes were being portrayed. The buzz that was created on online introduced fans of the athletes as well as normal people who had just seen the commercial regularly. The main target of the ads were sports watchers, but the ad also targeted itself to people who might recognize their favorite athlete and become interested. People who then purchased Hulu could also use their other services as a bonus. Realistically, Hulu only had to market towards NBA fans, but they gained extra viewership in the process.
Credit: Damien Lillard Youtube
---
Serena Williams And Nike "Dream Crazier"
Nike is known for its amazing commercials and brand marketing. This is due to their presence in the sports space and how they combine athletes with inspirational messages. In 2019, Nike released a commercial featuring tennis star Serena Williams that highlighted female athletes' accomplishments and how they are amazing role models for the next generation. It was a celebration and recognition of women in sports that included Williams's own story and narration. This was not a direct ad for a specific Nike product, but Nike often uses commercials to speak about broader issues or successes via sports personalities which advertise the brand as a whole.
Credit: Nike
This ad was extremely well received and prominent on social media as it exemplifies a different form of how athletes can influence fans. Brands like Nike use their high status to promote current issues in the world or to display prominent events in the sports industry. This is another example of how important athletes are to branding. Since athletes' connections to fans are so strong, they follow and become interested in many topics that are discussed. The Dream Crazier ad is one of many different inspirational commercials that put athletes on a social pedestal. They get the chance to speak from the heart and inspire fans to follow their positive message. This opens the door for followers to become influenced and follow nearly anything the athlete supports like brands, products, and future social messages.
---
Chris Paul And Jake From State Farm
This commercial is a favorite of mine because since the original Jake from State Farm commercial aired, it is talked about anytime I tell someone my name! More recently the popular ad combined with NBA star Chris Paul for a series of successful commercials for the insurance company. This series of advertisements combined the usual comedy of previous State Farm commercials and included other athletes to increase recognition. Chris Paul is already a well-known player, but the State Farm commercials propelled him even further into stardom, which exceeded the original expectations for the ad.
Advertisements like this are great examples of building on a solidified fan base or market and exposing them to the brand. Everyone needs car insurance and NBA fans are no different. This commercial aimed its sights on basketball fans and perfectly gained traction and awareness using athletes. The success of the ads was due to the hilarious deadpan commercials that played to a younger and sports-oriented audience that was untapped. Unlike the Nike and Serena Williams ad, this promotion was more entertainment-focused with the goal of subconsciously influencing viewers to think of State Farm as their go-to choice for insurance.
Credit: State Farm Youtube
---
Athletes Are A Great Tool For Brands
Finding new and effective ways to gain exposure for brands is a difficult job. Social media influencers are currently the most popular way to achieve recognition using fans. However, athletes are very underrated currently and are hidden behind the spotlight of the current social media wave. Athletes are a great way for brands to connect with large fan bases and audiences. Both the Hulu and State Farm commercials used this strategy when searching for who to market to and what athletes to use to gain the most spotlight. In today's media world, advertisements need to be quick and entertaining, so using athletes is one of the strongest ways to portray relevant information that fans will remember.
For brands who want to focus more on the buzz and popularity on social media, advertisements like the Nike commercial are great ways for fans to be represented through an athlete. It doesn't necessarily always need to be a prominent social issue, but something that people can discuss which provides exposure to the associated brand. Brands like Nike differentiate themselves from others by employing many socially focused ads, including athletes that speak to the strong base of fans. Advertisements involving athletes have been very successful in the past, and as social media and television influence grows, so will the importance of popular figures from the sporting world.
Credit: USA Today
---
Learn More About The Influence Of Sports And Athletes
Sports are always a popular topic for people to talk about online. As the popularity of sports continues to grow, the most influential athletes are moving to the forefront of the public eye. The sheer scope that sports and athletes can cover is something to keep an eye on for the future of branding and marketing. Check out these blogs to learn more about athletes and sports influence on fans and how brands can use it to their advantage!
Interested in learning more about how product placement works and how to implement it? Learn everything you need to know about product placement and promotions by downloading our Product Placement 101 Infographic and get started!
---