Sports Events And The Influence of Athletes
With the Olympics recently ending, we're starting to see more brand partnerships with athletes. Here's what brands should be keeping in mind when they consider sponsoring sports-related events.
Letter of intent, redline, and release. Just some of the many words brands are familiar with when it comes to brand partnerships and sponsorships. Looking at Euro 2020, brands can learn the positives and negatives of sponsoring sports events. In this blog, Hollywood Branded examines how athletes are influencing the way brands look at partnerships and event sponsorships.
---
---
Euro 2020
For those unfamiliar with Euro 2020, it's a major soccer/football tournament where 24 nations compete for the title to be reigning champion. To those who don't think bragging rights are all that enticing, how about $40.2 million? Yes, that's right. The team that comes out on top can win as much as $40.2 million!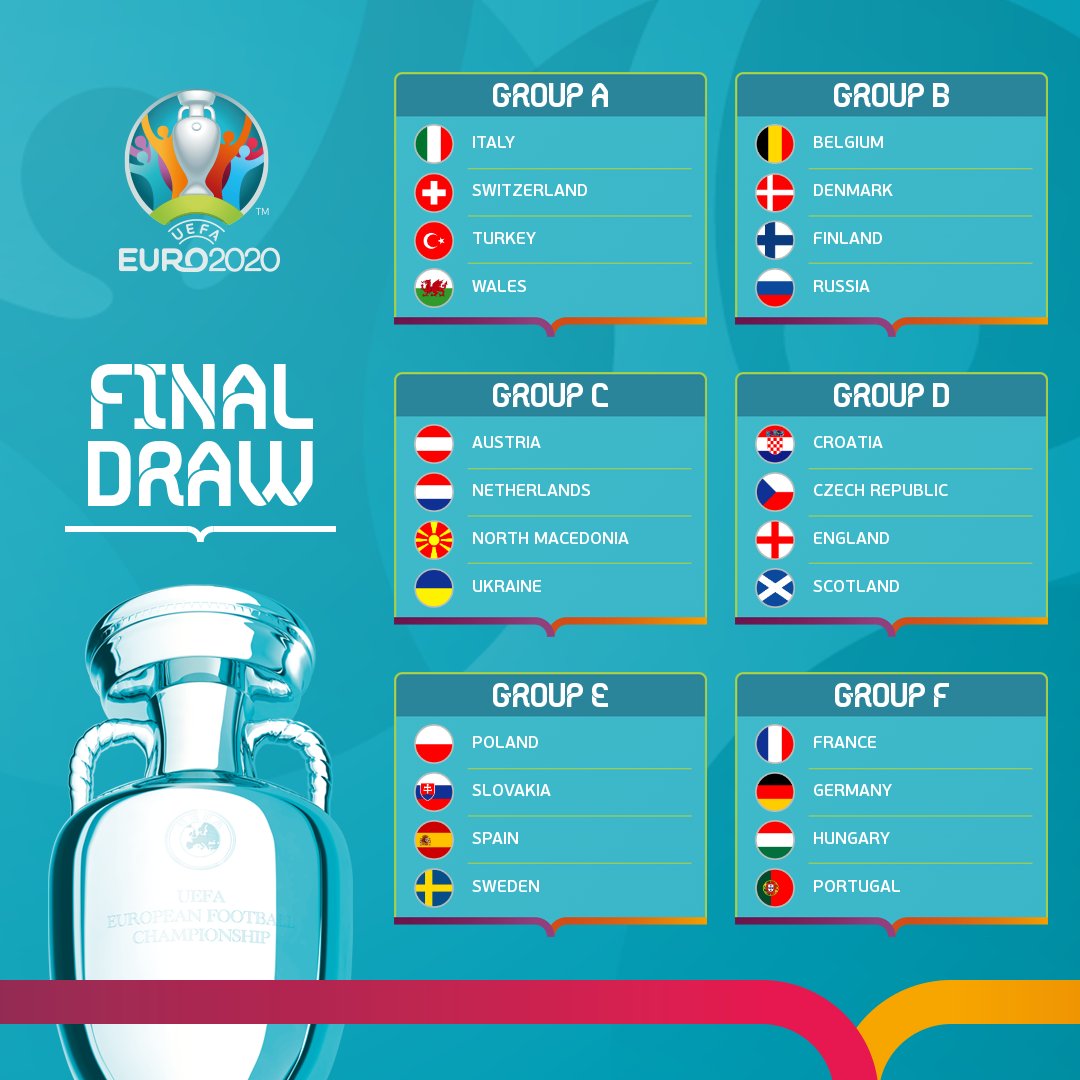 UEFA
If there wasn't already enough on the line, teams who perform well in the Euro 2020 and Nations League might find themselves as qualifiers in the World Cup 2022. For brands who have the World Cup 2022 or the future Olympics in their sights to be sponsors, here's a great time to learn from this year's Euro 2020.
UEFA
---
Cristiano Ronaldo
Never doubt the power of an athlete, especially Portuguese professional footballer Cristiano Ronaldo.
As many know, Cristiano Ronaldo has a HUGE global following. If you have any doubts, just take a look at Instagram and you'll see he not only outranks Beyonce's 192 million followers but also Dwayne "The Rock" Johnson's 253 million followers. Anyone want to take a guess at his follower count?
For those dying with anticipation, Ronaldo comes in second as the most followed person at 313 million followers behind Instagram's own account on the platform with 405 million followers.
So, when it came to the press conference before his first Euro 2020 match, Ronaldo did something tournament sponsor Coca-Cola didn't expect. On June 14th Ronaldo moved two bottles of Coke out of frame during his pre-match press conference. Ronaldo then followed this action by assertively saying "Agua!"
Whether it was Ronaldo's act, the fact that Coca-Cola was scheduled to pay dividends that day, or both, Coca-Cola's market value did drop about $4 billion dollars after his stunt that day. Either way, when fans now reach for a bottle of Coca-Cola they will most likely remember Ronaldo's encouragement to drink water and potentially change their decision.
SPORTbible Australia
---
Manuel Locatelli
Still doubting the influence Ronaldo has? Two days later, when Italian professional footballer Manuel Locatelli arrived for his press conference, he did the same!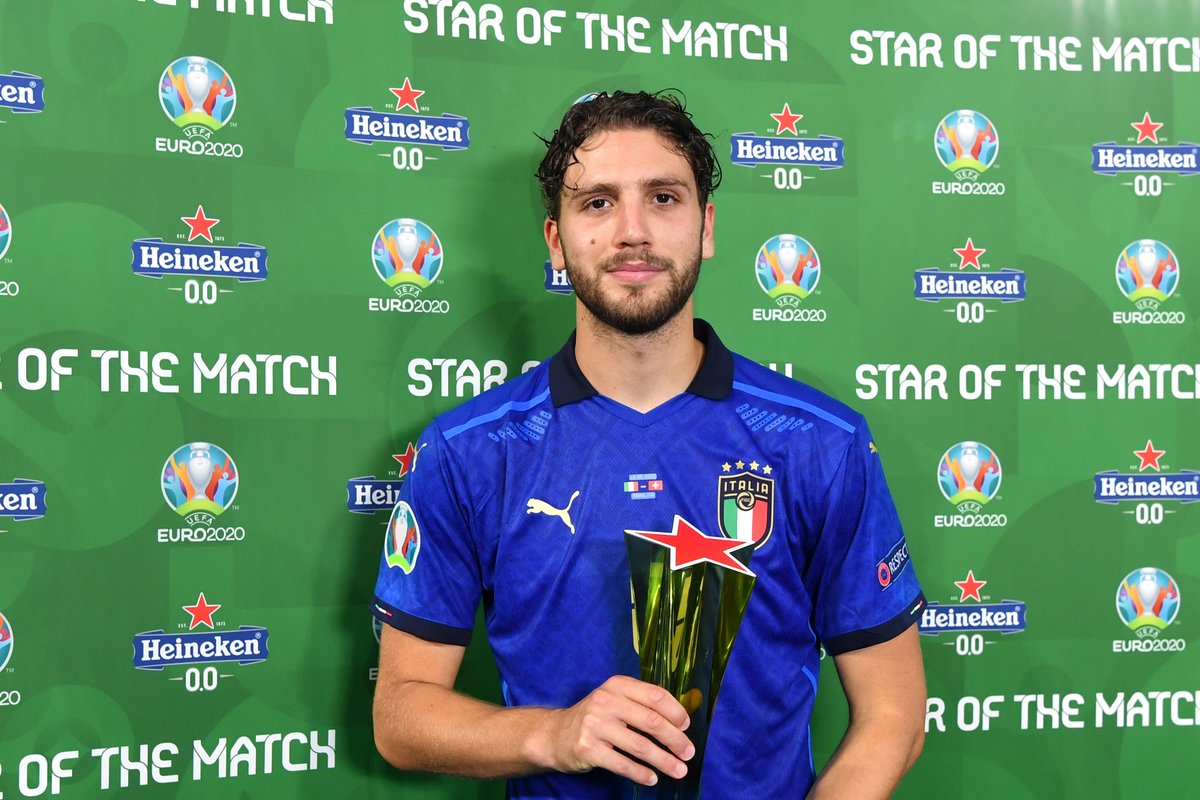 UEFA
Locatelli deliberately placed his water bottle front and center next to the mic. After, he moved the two strategically placed Coke bottles off to the side. Although his Instagram following isn't nearly as big a Ronaldo's, Locatelli's gesture did reinforce the impact Ronaldo's had on soccer fans.
In an effort to brush off these snubs, Coca-Cola issued a statement saying, "everyone is entitled to their drink preferences with different tastes and needs." A spokesperson for the tournament supported this statement saying, "players are offered water, alongside Coca-Cola and Coca-Cola Zero Sugar, on arrival at our press conferences." It's a wonder whether Coca-Cola will continue to sponsor sports events like Euro 2020 as Coca-Cola or if they will do it under a different brand more appropriate for the event. While they didn't equip the press tables with a Coca-Cola brand more fitting such as POWERADE or Smartwater, there's always next time!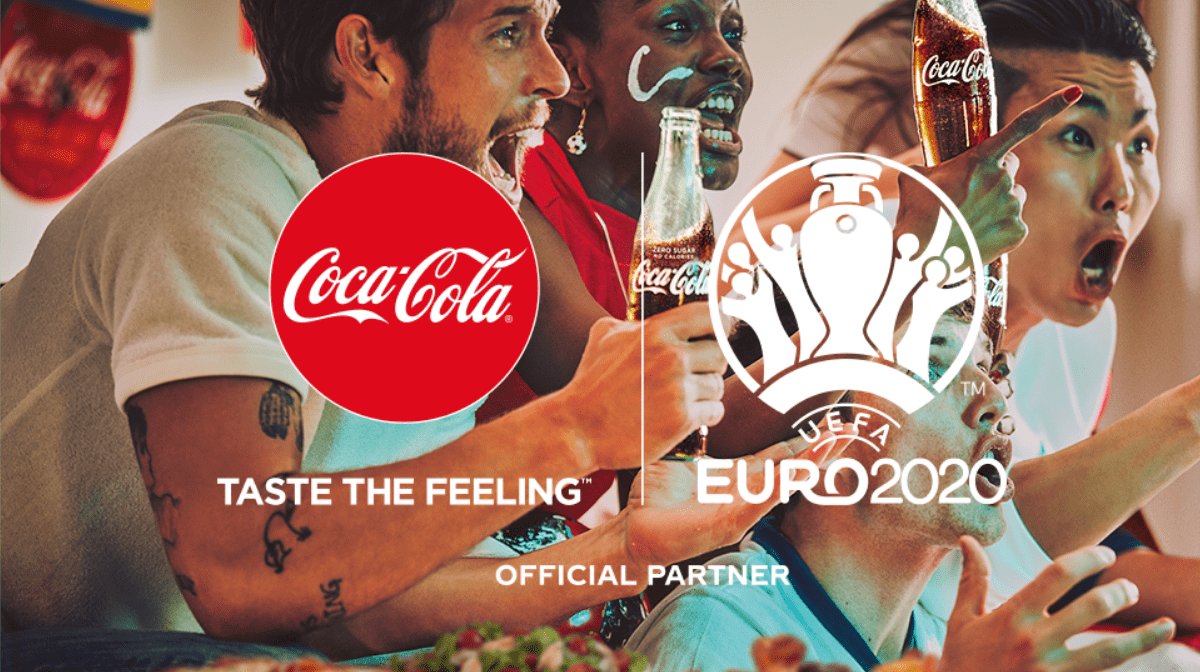 Your Coca-Cola
---
Paul Pogba
Coca-Cola wasn't the only brand to suffer the removal of its product from the press table - French professional footballer Paul Pogba removed Heineken! Despite the bottle being Heineken 0.0, the brand's non-alcoholic beer line, Pogba put the bottle under the table.
In contrast to Ronaldo and Locatelli's reason for moving the drinks, Pogba's was more motivated because of his religious affiliation. As a practicing Muslim, he does not drink alcohol. Despite the fact that there isn't any alcohol in the drink, it is reasonable for him to not want to be associated with the notable beer brand. Perhaps if Heineken had a non-alcoholic cider it might have been more acceptable to Pogba, but then again there's no guarantees!
UEFA
---
It's All In The Details
From this event, brands have learned that they need to take further precautions to avoid the damage players can have on their brand. The power is in the contract. When brands agree to sponsor an event it's important that all expectations are laid out and clearly dictated. Anything left out or not expressly stated in the contract can either create loopholes or a gray area where it is difficult to determine how the issue should be solved.
NSS Sports
What brands have seen from athletes' interactions with products at Euro 2020 is that it may be a safer idea to work with individual players or teams, as opposed to a whole event. That concept does come with some setbacks, however, as some have pointed out that Ronaldo was once an ambassador for Coca-Cola but now is clearly not a fan of the company.
This leads to a contradiction on both the brand and player's part. Therefore, it would be easier for brands to not only partner with athletes that have similar interests but perhaps love the brand already!
At the end of the day, it's all in the details. Whether it be the fine print in the contracts or the products displayed at the event. Companies can use their variety of products to their advantage. By utilizing different brands tailored the athlete on screen, companies can increase brand awareness and consumer purchase. Granted this requires more work on the brand's part but it might just be worth the payoff.
X17 Online
---
Tons Of Opportunities In The World Of Sports!
If you're looking to learn more about how to use sports and athletes to your brand's advantage, look no further! Below are some great blogs that will give you the insight you need to market to sports fans and ideas on what athletes might be the perfect fit for your brand.
Not quite sure about how product placement works? No worries, we've got you covered! Download our Product Placement & Promotion 101 eBook to find out how it could be the right program for your brand and increase sales!
---