Discovering Rising Artists and Their Music
How music artists are discovered by the mass public these days can happen in a multitude of ways. There are the tried and true ways, such as word of mouth and the radio, but there are also more modern ways, such as through music streamers like Spotify and social media.
Some additional ways of pushing a new artist and exposing them to the general public are as an opener and featuring them on a popular artist's song. In this blog, Hollywood Branded discusses the mass media company 88rising and how it's bringing Asian artists to center stage.
---
---
About 88rising
88rising was founded in 2015 by Sean Miyashiro. He has described it as a "hybrid management, record label, video production, and marketing company."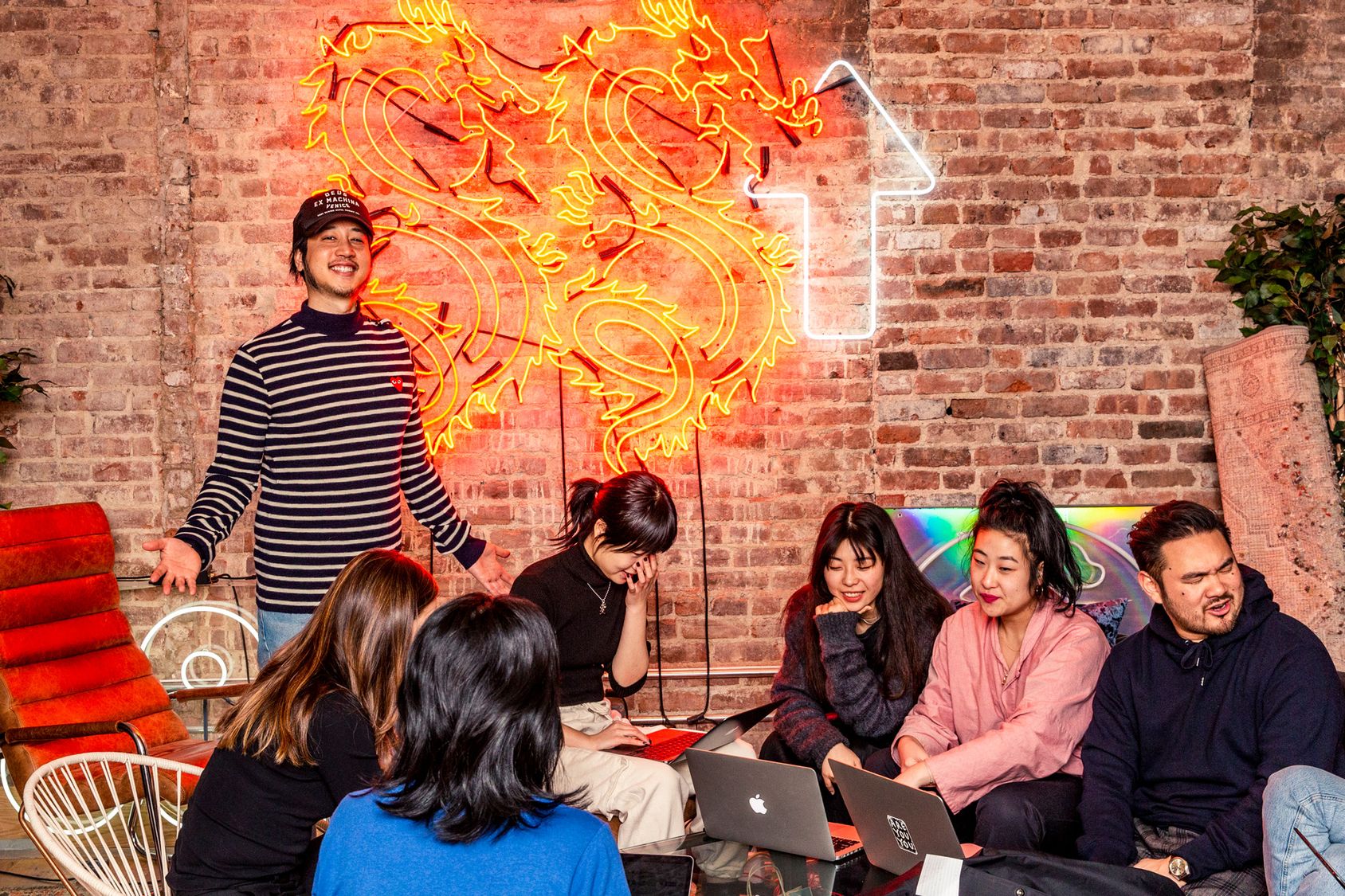 Photo: Tim Buol | Coveteur
What makes the company unique from other labels is how it's grown within the seven years of its existence and its focus on bringing Asian music artists to light. Headquartered in New York City, the company has also expanded to Los Angeles, Shanghai, and Beijing.
For those wondering about the significance of 88, the number means luck and double happiness in many Asian cultures. Luck it has had and happiness it has brought as the label has helped Asian artists such as Rich Brian, Joji, and NIKI to rise to become recognizable names, although not quite renowned...yet.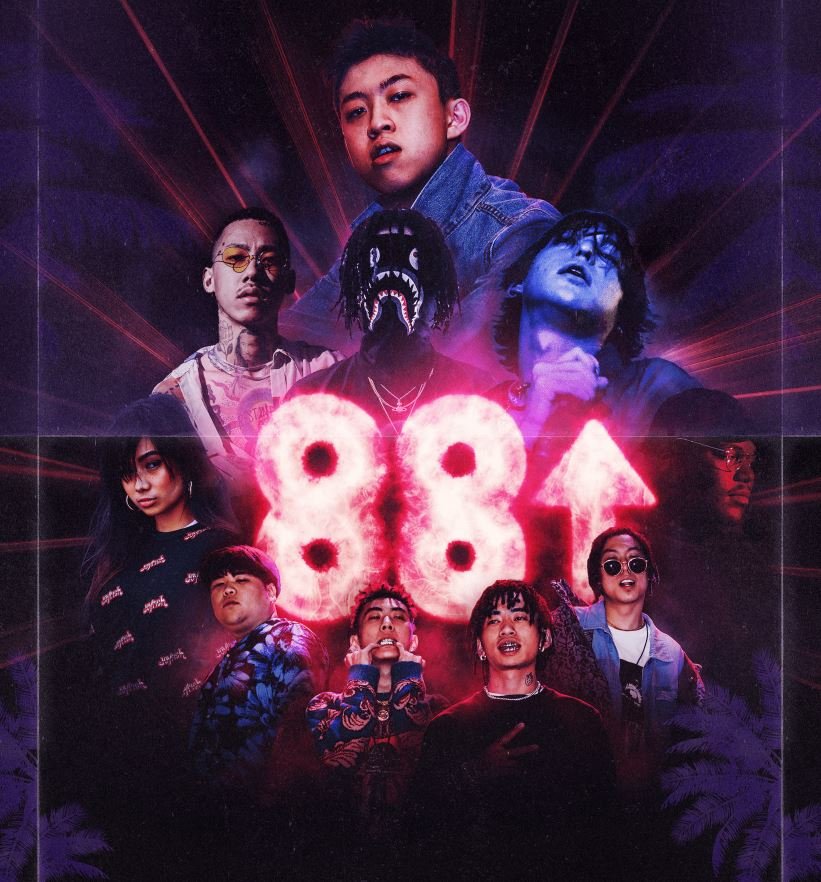 Photo: 88rising | Last.fm
---
Music Artists in Film & TV
When an artist is having a big year, they oftentimes appear on the soundtrack for a film or show. For example, Kendrick Lamar recorded songs for Black Panther and Billie Eilish appeared on the 13 Reasons Why soundtrack.
Photo: Top Dawg Ent. | Aftermath | Interscope Records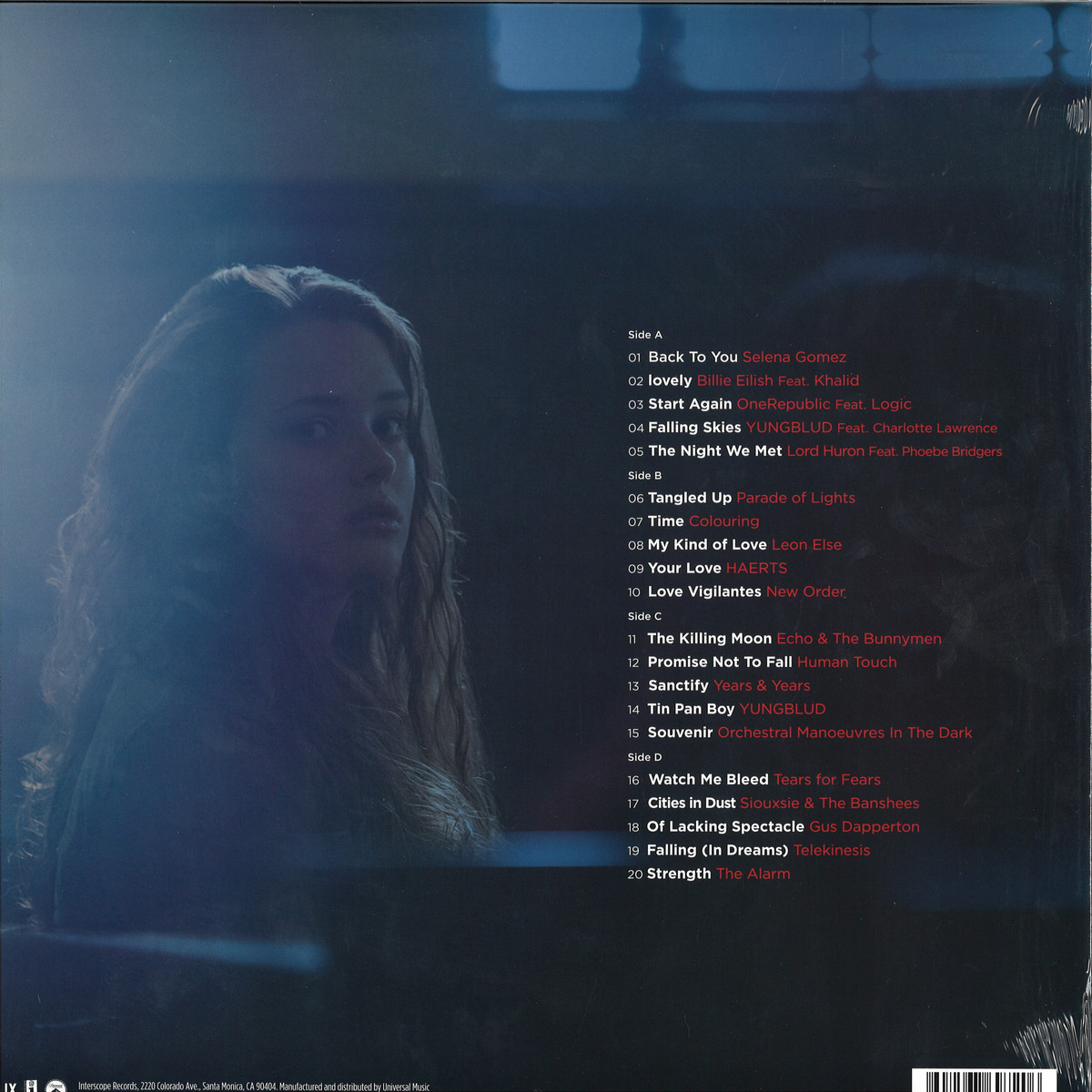 Photo: Netflix | Interscope Records | Paramount Pictures
According to The Face, that's why when Shang-Chi and the Legend of the Ten Rings was first announced in 2018, Sean Miyashiro, 88rising's founder, and CEO, began talks with the film's director, Destin Daniel Cretton, about 88rising curating its soundtrack.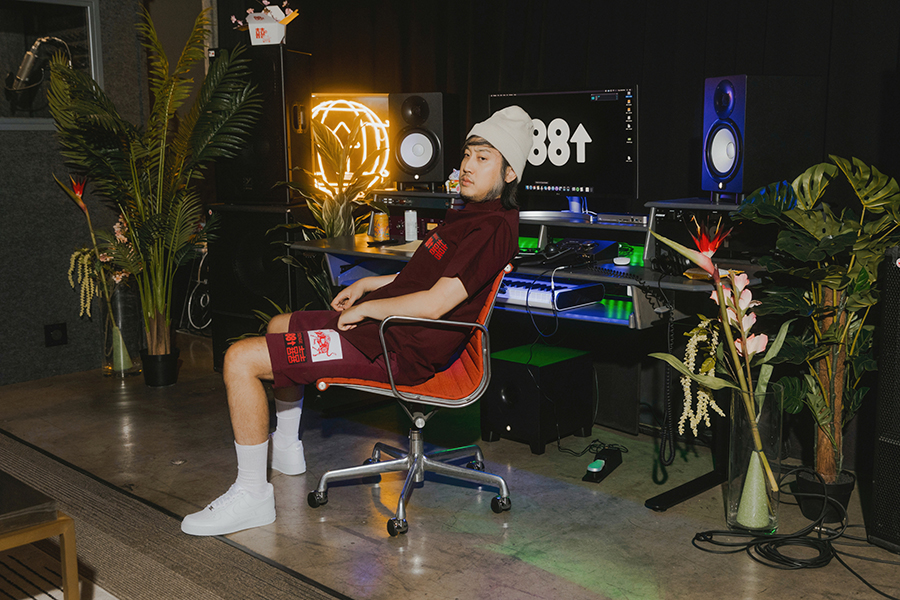 Photo: 88rising | Sean Miyashiro | Riff
Photo: Marvel | Destin Daniel Cretton
His persistence paid off, as a year later Marvel contacted him for 88rising to produce the official soundtrack for Shang-Chi.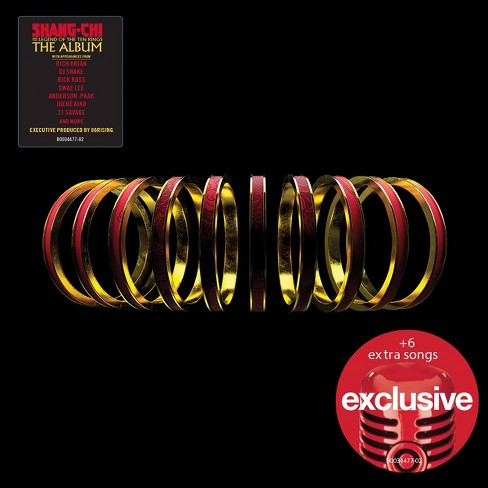 Not only was 88rising a perfect fit for the album, as all the artists signed are Asian, but the artists have a strong following among Asian Americans. By including six 88rising artists on the album, they were able to push out their artists to a larger audience and integrate themselves into an iconic piece of pop culture.
Photo: Marvel Studios | Hollywood Records | 88rising | Interscope Records
According to Spotify, reported by the Twitter fan account @keshiupdates, "Shang-Chi and the Legend of the Ten Rings: The Album received over half a million streams within only a few hours of its release!
Being able to produce and feature its artists on a Marvel soundtrack is a HUGE win for any label as these days it almost guarantees tons of exposure and listens. It's exciting to see what's next for the artists and when we'll next see them appear on another movie or TV show album.
---
Coachella Music Festival 2022
While we wait for when an 88rising artist or all appear on another film or TV show album, there's no doubt they and the company are staying busy.
This year 88rising took over the Coachella Main Stage Saturday during both weekends and was live-streamed on YouTube. 88rising artists that appeared on the main stage were CL, Warren Hue, MILLI, NIKI, Jackson Wang, BIBI, Rich Brian, and Hikaru Utada with an appearance by a dance crew, The Kinjaz.
In addition to some of their bigger artists, Joji, Rich Brian, and NIKI performed throughout the weekend on different stages.
Photo: GUESS | 88rising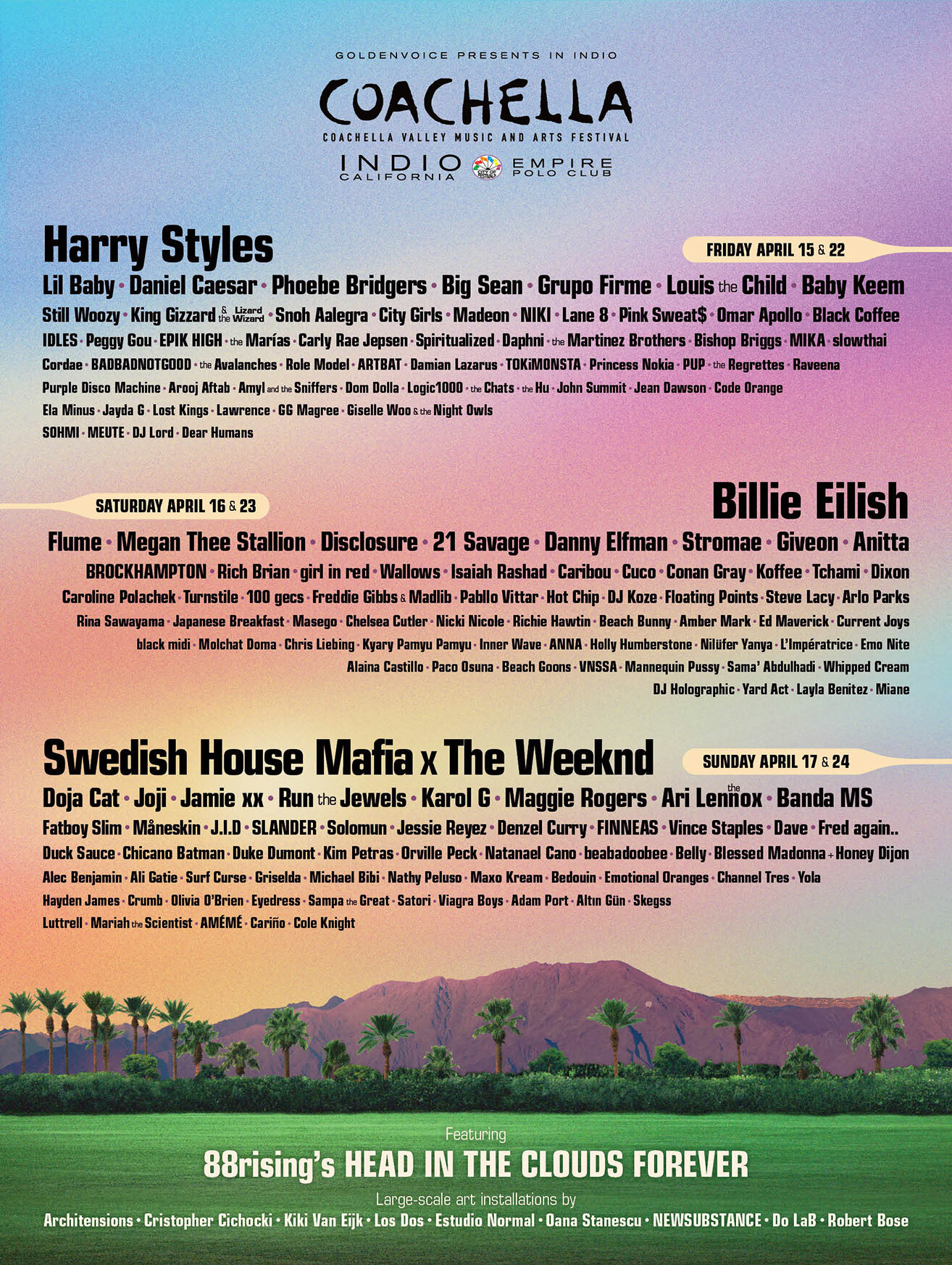 Photo: Coachella | Goldenvoice
Solidifying themselves as THE company that acts as the bridge between Asian music artists and mainstream music, 88rising also brought in beloved K-pop group 2NE1 for Weekend 1 and rising K-pop group aespa for Weekend 2.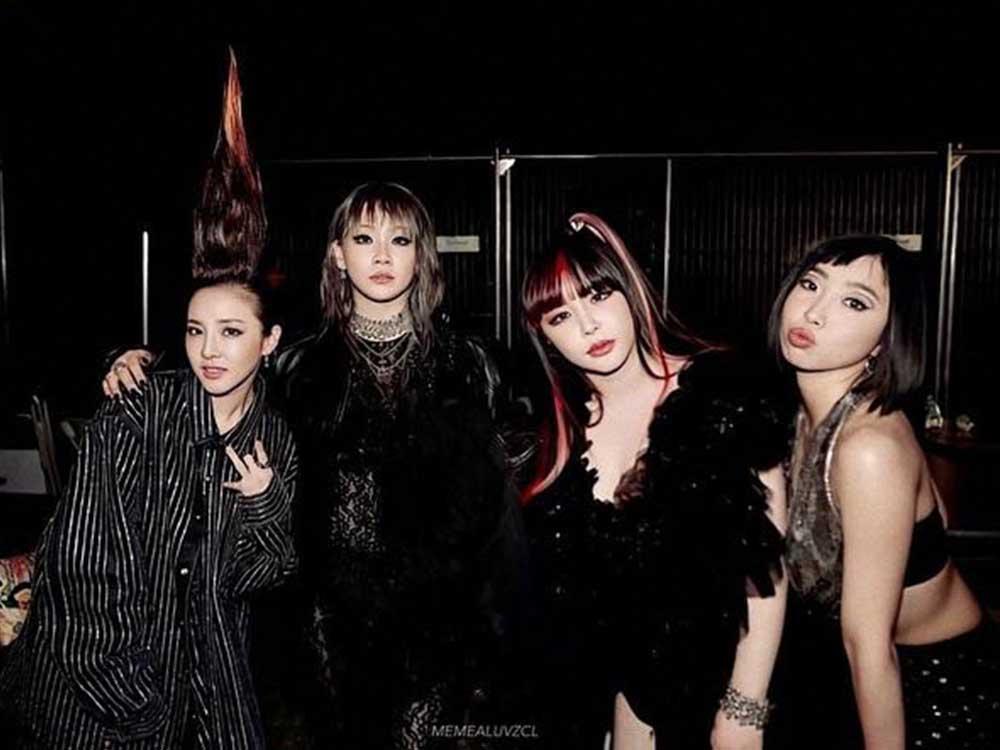 Photo: @daraxxi | Instagram
Photo: SM Entertainmenti
The surprise additions of each 2NE1 and aespa were historic in K-pop history in their own rights.
For 2NE1, it was the girl group's first performance since 2015 and after officially disbanding in 2016.
On the other hand, it was aespa's first performance in front of a live audience since their debut in South Korea in November 2020.
Not impressive enough? 88rising also released an NFT with Coachella.
Emphasizing their representation of Asian culture in pop culture through this NFT drop, 88rising tweeted, "This collection is a surreal visual statement of eternal optimism, and the unending belief in the boundless power of Asian music culture - all redeemable for digital and physical experiences at the festival."
The NFT came with various perks such as a private viewing area to watch the 88rising performance, exclusive access to the 88rising offsite Cloud Mansion, and more.
At Coachella, 88rising has demonstrated how a label can partner with a music festival to really highlight its brand and artists.
---
Head in the Clouds
Coachella isn't the only festival 88rising has been busy with this year.
In 2018 88rising held its own first festival, Head in the Clouds (HITC). Since then it has been lovingly referred to as "Asian Coachella" having received over 35,000 attendees.
This year ticket prices for the two-day event start at $249 for general admission, with VIP, passes going for $405. The top-tier ticket, the "South Bay Surf Club" pass is a solid $750 which offers dedicated parking, a special viewing area, VIP bathrooms, and free food and drink.
The festival for 2022 consists of thirty sets featuring 12 of their own artists.
Photo:Head in the Clouds | 88rising
Last year due to COVID-19, 88rising teamed up with Amazon Prime and Twitch to live-stream the event globally.
Unfortunately, Head in the Clouds won't be live-streamed this year but the production and organization of the event should be an improvement as 88rising has partnered up with Goldenvoice to put on the two-day event.
As a result, it'll be exciting to see what differences there'll be with their involvement.
---
Rising To The Top
From all of 88rising's efforts to bring Asian artists to the forefront of pop culture, it's safe to say they have achieved it.
It exemplifies that when a company is truly rooted in its mission, has a company culture that reflects that mission, and is persistent, great strides can be made in getting artists seen and heard.
After all, within the 8 years since its beginning, with concerted efforts from 88rising and various partners, it has created its own successful festival, put out capsule collections, appeared at Coachella, and had two songs by its artist Joji go viral.
The Billboard #Hot100 top 10 (chart dated June 25, 2022)

— billboard charts (@billboardcharts) June 20, 2022
A media and record label that frequently has its artists collaborate on the songs it releases. They streamline potential fans search as listening to one song with a favorite artist also exposes them to a new one.
It's only a matter of time before another song by one or more of their artists catapults them to the top of the charts and as an unforgettable company.
---
Amplify Your Brand Through Partnerships.
Want to have your brand stand out? See how these brands have used events to increase their brand footprint.
Love listening to podcasts? Want to learn how to best market your brand? Tune into our podcast "Marketing Mistakes (And How To Avoid Them)!"
---