The Best Brand Activations at Coachella 2022
Brand Activations Are King At Coachella
In case you were unaware, the official kick-off to music festival season happened three weeks ago. Colloquially known as music's most important festival, the Coachella Valley Music and Arts Festival took place on the second and third weekends of April.
Attended by hundreds of thousands and talked about for weeks after the fact, Coachella is both a music fan and a brand's best friend. Not only can fans around the world experience sets from some of the biggest names in music, but they can also experience unforgettable brand activations throughout the festival. In this blog, Hollywood Branded shares the best brand activations at Coachella 2022.
---
---
---
Ferris Wheel and AMEX
Quite possibly one of the most iconic backdrops at Coachella is their Ferris Wheel. Pictured in almost every single photo of the Coachella field, the Ferris Wheel has become synonymous with Coachella.
As iconic as the Ferris Wheel is, many may not be aware that American Express sponsored it! Their brand presence at the festival was quite heavy; it felt as though everywhere you looked there was another AmEx brand activation! At the Ferris Wheel, AmEx cardholders were able to enjoy a free ride! As an AmEx cardholder that is very scared of heights, I was so happy that I was able to face my fears on the Ferris Wheel - all for free! :)
Photo Credit: Alexa Mancilla | Hollywood Branded
---
Spectra and AMEX
When festival-goers first entered Coachella they were greeted by the iconic Ferris wheel. As they continued to walk deeper through the grounds they were met by a colorful cylindrical tower.
This is the second "staple" of Coachella. The art piece that anyone who has social media can't escape from seeing on their feed when Coachella comes around. Not only was it colorful and gave visitors new perspectives of the festival, but it was also air-conditioned!
Photo: Pooneh Ghana | Coachella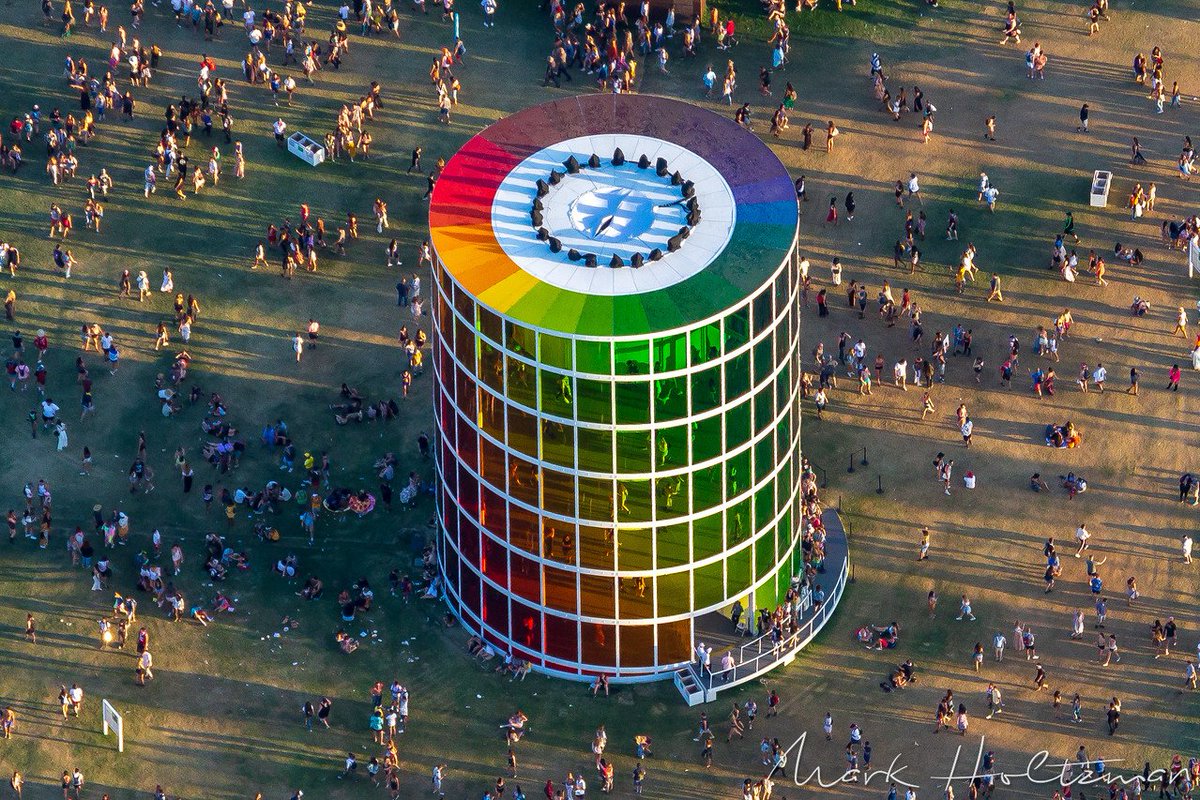 Photo: Mark Holtzman
But guests couldn't rush to SPECTRA right when the gates opened. Access was limited from 12 pm - 1 pm for American Express cardholders only as part of American Express's brand partnerships with Coachella.
The added benefit for cardholders that entered this 7-story spiral walkway is that they were able to enjoy it with fewer people, take in the views with less obstruction, and really feel the cool air of the A/C.
As someone who was able to go in during the AMEX member hours, it was worth it and definitely appreciated. Having seen SPECTRA from the outside past those exclusive hours, it seemed more difficult to navigate and get unobstructed pictures.
A benefit to AMEX about this experience is cardholders are able to be proud and happy to be with AMEX. If festival-goers didn't have one, they probably considered signing up and wondered what other perks AMEX cardholders get at other events.
Photo: American Express
---
HP Antarctic and Lounge
For those who got to Coachella early but didn't have an AMEX card, fret not; they didn't have to look far to get a break from the heat. Enter: The HP Antarctic.
Photo: Sarah Kistler | Hollywood Branded
In this dome, festivalgoers were able to sit down in bean bag-like chairs, relax in the A/C, and have a memorable audio/visual experience. Powered by HP with Intel and REGEN and scored by ODESZA, viewers were taken on a 360-degree sensory journey through various spaces attuned to their different songs.
After attending the show, viewers were struck with awe and couldn't help but voice their amazement and admiration for HP, REGEN, and ODESZA's work as they exited the dome.
Directly next to the exit of the HP Antarctic was the HP Lounge. Here HP was able to show off its technology and support for sustainability. They did this by providing wireless charging stations, a 360-degree REGEN photo area, an HP photo editing station, and water refill stations.
Photos: Sarah Kistler | Hollywood Branded
Altogether this was a great activation and music partnership for HP. From this activation, HP was able to draw in festival-goers needing a break from the heat and ODESZA fans to experience their technology and leave an impression on them from beginning to end.
The incorporation of their partners, artist collective REGEN, and music artists ODESZA were cleverly woven throughout.
Photo: Sarah Kistler | Hollywood Branded
Inside the dome and right after visitors were able to see HP, REGEN, and ODEZA branding and have ways to interact with the brands to solidify that positive impression.
Many brands should learn from this activation as it provided entertainment, met the needs of visitors needing to refresh and recharge and has the ability to interact with the technology and create good memories.
---
Ray-Ban and Meta
Another unique activation at Coachella, Ray-Ban, and Meta decided to partner to promote their limited-edition smart glasses, Stories.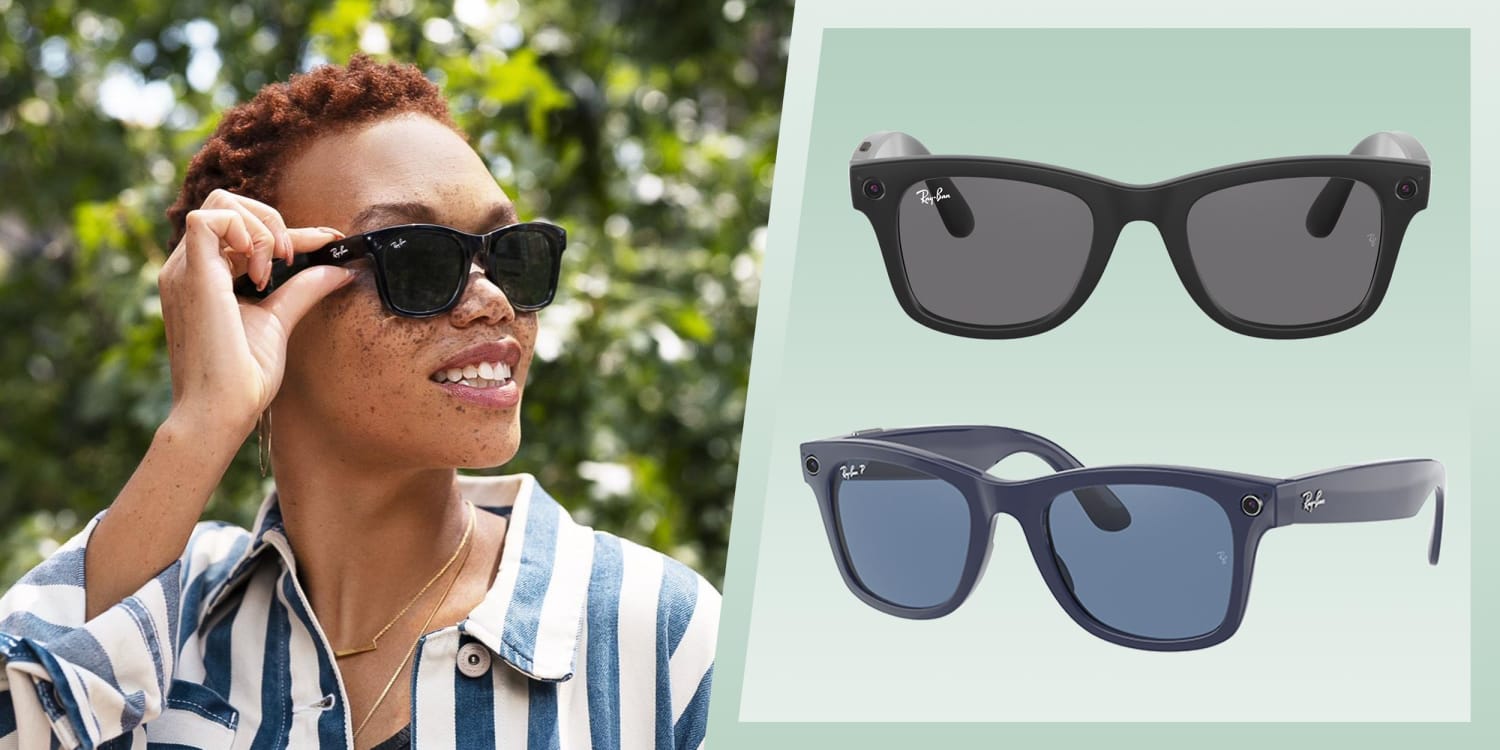 Photo: Ray-Ban
Similar to Snapchat's Spectacles, Stories also allows users to take photos and record videos which can then be uploaded directly to their phones. The difference is that Ray-Ban and Meta's Stories provide wearers with the ability to answer phone calls, play music, and listen to podcasts. In comparison, Snapchat's Spectacles have AR capabilities that wearers can interact with.
With that in mind, Ray-Ban and Meta's activation was all about reflecting on time, ascension, and connecting with those you're with.
At the end of the activation, guests were able to take a photo and jump into a squish foam block pit.
Overall, it was an interesting and very on-brand way for Meta to activate within Coachella. The only unfortunate thing is that there was no communication to participants on how to receive the photos and videos they took during the experience which was a missed opportunity for further promotion on Ray-Ban and Meta's part.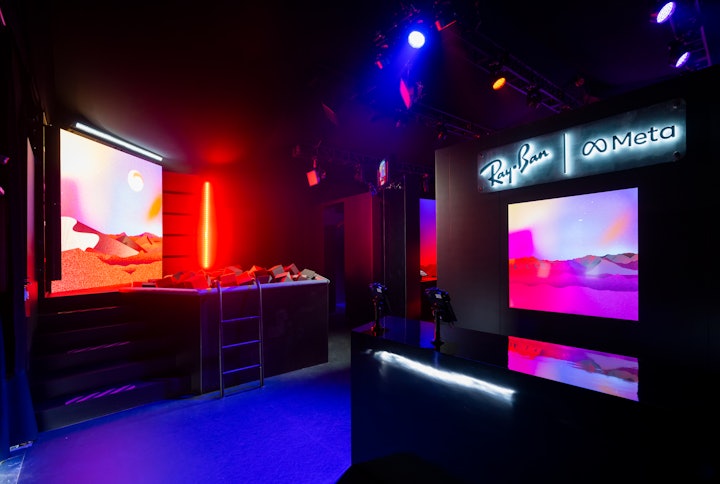 Photos: VTProDesign
---
Absolut Vodka at Coachella
Located inside the beer garden to the left of the Coachella Stage was a secret brand activation. As I stumbled across the Absolut sign, I ran inside this air-conditioned wonderland. As you walked inside, you were left to go through a maze of mirrors and fluffy walls that brought you to the main room with a DJ bumping some music.
This lounge had a DJ, bar, and numerous photo-ready backdrops in addition to an Absolute meta-verse being displayed on the walls. The bar was serving a selection of overpriced Absolute Drinks. I opted for one called the Swedish Paloma, which was garnished with a cute little Swedish Fish. Overall, Absolute's activation was a fun step away from the festival but did not really offer too much. I spent about 10 minutes in there before wanting to go elsewhere.
Photo Credit: The Knockturnal
---
Postmates Plant
In my opinion, Postmates and Erewhon knew exactly what festivalgoers needed throughout the weekend. After solely eating fried foods and imbibing a bit too much in all of the alcohol that Coachella had to offer, Postmates and Erewhon knew that their services were desperately needed!
For this year's Coachella, Postmates partnered with everyone's favorite L.A.-based health food store, Erewhon, to bring festival-goers (free!) fresh-pressed juice. Even though I was born and raised in L.A., I have never stepped foot in an Erewhon; it's so intimidating to me! So, when I saw this activation, I knew I had to try it! The line for the activation was long, and I was a bit worried that it wouldn't be worth it. However, I was quickly proved wrong as I stepped foot into the activation. The air-conditioned room gave festival-goers a much-needed break from the hot Coachella sun, and the decor throughout gave festival-goers plenty of options for their IG photos! With tons of greenery throughout and a secret, mirrored room filled with gorgeous plants, the Postmates Plant, powered by Erewhon, was an influencer's dream!
Photo Credit: Alexa Mancilla| Hollywood Branded
After taking tons of photos and getting away from the sun for a bit, festival-goers were able to enjoy some free fresh-pressed juice, courtesy of Erewhon. Fans had the option of enjoying three different types of juices: the Dessert Dance, Neon Nights, and Sandy Sunsets. I tried the Dessert Dance (despite being wary of most green juices), and couldn't be happier! The juice was a much-needed refreshment that gave me an extra boost of energy with cold-pressed apples, cucumber, pineapple, kiwi, spinach, and broccoli. I left the activation feeling like the pinnacle of health and ready to spend an exorbitant amount of money on green juices from Erewhon.
Photo Credit: Alexa Mancilla | Hollywood Branded
---
Pleasing
The Pleasing brand activation was the activation that I was most excited to see. I LOVE Harry Styles, and was absolutely ecstatic to hear that he was coming out with his own nail polish line! That excitement quickly dwindled when I saw the price point, so when I heard that the brand was giving free manicures featuring their newest products, I just about died.
I knew the line for the activation was going to be insane, so walking up to the line wrapped around the festival courtyard was no surprise to me. The line wasn't the most fun to wait in, but it was well worth the wait.
Once inside, fans were treated to free manicures and tons of spots to take photos in front of psychedelic backdrops. They were also given the opportunity to purchase exclusive co-branded Coachella and Pleasing merch, including bandanas, sweatshirts, nail polish, and more.
Photo Credit: Kelly Skye Fadroski | The Mercury News
---
Lays
While I had my fair share of junk food throughout the weekend at Coachella, I couldn't help but to check out the Lays brand activation; I'm a sucker for potato chips and was excited to see the exciting new recipes the Lays team came up with for Coachella!
Filled with tons of interactive photo opps, the Lays activation was a food influencer's dream. Fans were able to take photos around the activation, in different-themed corners of the room. Each corner catered to a different Lays-themed catchphrase, imploring brands to "Stay Rooted," "Stay Golden," "Stay Flavorful," and, most importantly, "Stay Hungry."
Photo Credit: Alexa Mancilla | Hollywood Branded
Once fans took their photos in front of each station, they were able to enjoy three brand-new flavors of potato chips from Lays: Electric Green Dill Pickle, West Coast Truffle, and Loaded Baked Potato. All three chips were packed with flavor, and it was clear that all three were made with the freshest ingredients.
Photo Credit: Frito Lay North America
---
Eager To Learn More?
Can't get enough of all things music festivals? Look no further than our very own blog! We love diving deep into all of the amazing brand activations at festivals and other events, and it's so fun sharing that information with you! Take a look at some of the blogs below to continue learning all you can about brand activations at events.
Are you a pro podcaster? Want to share your marketing tips? Apply to become on our show "Marketing Mistakes (And How To Avoid Them)!"
---