---
One Of The Most Powerful Messaging Machines On TV
One of our favorite go-to brand partnerships for our clients is talk shows and entertainment news programming. Why? Because they get the brand on air just so gosh-darn fast, and with amplified exposure – often including verbal mentions, messaging and product beauty shots.
We've done not dozens but hundreds of talk and news show partnerships over the years, and found there to be both positive and negatives that brands need to know about. In this blog, Hollywood Branded shares 7 ways how brands can leverage talk shows and news programming for brand partnerships no matter the size of your company or brand category.
---
---
Positives Of Talk & Entertainment News
Here are a few reasons why our agency loves loves loves talk and entertainment news partnerships:
Messaging can be absolutely controlled. Yes, the producers are going to strongly weigh in and help craft that messaging, which you really want them to do. They know what turns on – and off – their audience, and they don't want to hit viewers over the head with a too much messaging club to your brand's detriment. You'll provide specific must-have talking points, and they will be scripted to the hosts' language. And different hosts have the capability of saying things in different ways. One script for one show doesn't work so well for another – it truly is customized.
You can add in layers to the campaign very easily. That means you can add legs to your talk show appearance ranging from digital and social, to even in-store retail sweepstakes.
It is absolutely doable to create longer campaigns, where repetitive exposures across the talk or entertainment news show truly get the viewer to become highly engaged with your messaging.
There are options for partnerships at literally every price point – from full trade to multiple millions of dollars.
You get the implied celebrity endorsement from the host. This alignment if you were trying to go-it-alone and hire these individuals for a single brand campaign could cost you millions – if you could even get their interest. And if you ARE interested in celebrity endorsement, working with a talk or entertainment news show will serve as an excellent test to see how that partnership is going to perform.
---
Negatives Of Talk & Entertainment News
Of course there is a flip side that brands should keep in mind:
Because they air every day, they really are one-hit wonders compared to product placement marketing strategies with scripted and reality serialized programming or feature films, because talk shows are usually time-relevant, and at most, will re-air one time later in the season. Your scripted TV series however have a life that keeps on ticking – from initial air, to repeats, to syndication, life on a streaming video platform (SVOD) like Amazon or Netflix, and cable for on-demand viewing. Or even running internationally through international sales or on airlines and other not-so traditional platforms for the next many years to come.
It's not cheap – but it is typically cheaper than other broadcast network partnerships.
If you are targeting men with daytime talk shows, you probably should be looking elsewhere. Daytime talk shows trend to older females – although there is a substantial younger female audience as well on delayed viewing. For men, there are always nighttime talk shows to consider which have a more split audience.
Let's take a look at some of they ways our clients have leveraged both talk shows and entertainment news programming.
---
Comprehensive Multi-Leg Programs
And then there are my absolute favorites where we go in and work closely with the producers to build out a multi-leg campaign that involves a handful or more of episodes, carefully crafted around central messaging to get the brand featured over and over and over again to a very dedicated audience. This is where you can build out on-package, retail store sweepstakes, behind the scenes content, social media overlay programs, and more.
Check out what we have done for these brands:
White Cloud + Live with Kelly & Ryan. This is an instance where our White Cloud client found so much success in the partnership, that they added an additional three month comprehensive partnership to begin after the first campaign ended. The brand had previously only been sold in Walmart, and Live with Kelly & Ryan was built to bring awareness that the products were now sold nationally at other retailers. The campaign had massive legs - with in-store retail, online, digital coupons, social media and of course the on-air campaign itself. Check out the video to see how we activated this partnership alongside their full-service agency, Empower in Cincinatti, Ohio!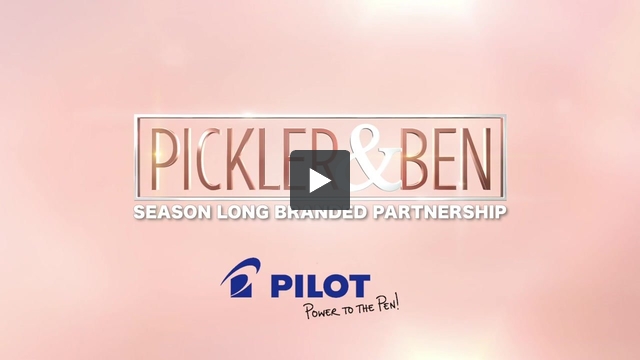 Pilot + Pickler & Ben. This comprehensive campaign and show partnership was a full season long - from August through May, campaign with individual segments, branding and social overlay elements.
---
The Audience Giveaway
Not all audience giveaways have no production fee attached. And those that are free typically provide more limited overall exposure – such as a verbal call out and product shot only, without messaging. Many actually require fees ranging from $25k to $150k+ to get a brand call out, one or two messaging points by the host, and a branded shot. Typically audience giveaways will require a minimum of $100.
Check out what we have done for these brands:
PassionRoses + Extra. Every Valentine's Day for the last many years, we've secured a segment integration for PassionRoses on fan-fave entertainment news show Extra. Their format for these segments is specifically created to ensure that on-site viewers watching the filming will stick around in the background for the featured giveaway. This production need creates a big-win opportunity for brand partners!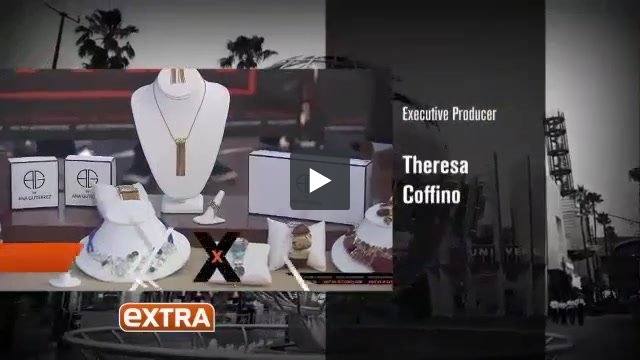 Ana Guitierrez Jewelry and Accessories + Extra. Just to share another example of how Extra provides wins for brands... Not only was the newly launched jewelry line featured, but the designer was able to be on the TV show to directly speak with the show host, Mario Lopez!
Fashion Angels + The View. This tween and teen focused audience giveaway promoted a new line of products that Fashion Angels was promoting.
---
The Featured Segment
For either talk or entertainment news programming the holy grail for brands is a featured segment where the show's host provides messaging points for the brand, along with verbal call outs for the brand and product shots. These segments are longer than an audience giveaway segment, and can even involve the brand's spokesperson in some instances. These usually start around $150k and go up to $500k or more – it all depends on the show and the specifics of the integration and of course, the brand.
Check out what we have done for these brands:
Ellen + Bumble. We had an incredible integration (so great that Bumble went back for another later that year!) where Ellen included dating and relationship app Bumble in her opening monologue – only the second time in the history of the show that she agreed to do that for a brand. In the episode, 3 audience members had their dating profiles hilariously examined by Ellen, with suggested tweaks to make them more dateable.
The Real + Dherbs Supplements. In a series of integrations with The Real, the founder of the nutritional supplement company Dherbs came on the show to discuss the importance of colon health while sharing how the brand line works. Focused storyline topics can cover almost any subject matter!
Jimmy Kimmel Live! + Dearfoams. For this late night partnership we had built a branded content microsite showcasing a variety of celebrity influencers to drive viewers at home to upload their own slipper gifting wish list for the company for the holidays where you could sing, say or write who you would want to have honored. The partnership was kicked off with Jimmy Kimmel.
Dr. Oz + Syneron's Velashape (we broke the internet with this one by the way – literally! Too many people signed up for the complimentary get-rid-of-your-cellulite $400 free treatment that the show's website crashed. Oops. Here's to monumental success!) We had a featured Key Opinion Leader (KOL) doctor for the brand on the show, where one very lucky volunteer we sourced bared her upper legs for an on air cellulite removing experience. Very brave woman indeed.
Gigaset + Venga la Alegria. Keep in mind that opportunities exist for Spanish language talk show programming as well, like this partnership with the highly popular Venga Alegria that German phone manufacturer partnered with specifically to focus on Mexico and Latin America - plus the US.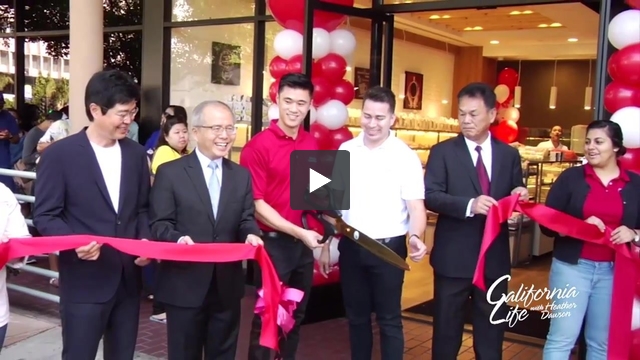 85C Bakery + California Life. Local and regional lifestyle programming offers phenomenal targeted exposure to audiences key to the brand. For the Taiwanese bakery and coffee chain, we created launch programs in each of their new markets spanning from San Diego to Los Angeles and San Francisco, over to Dallas and Houston and beyond. We secured coverage that included fully built out segments on the retail store location where the brand was featured in all of its glory - and highlighted by company spokespeople.
---
The Shared Audience Giveaway (Think Smaller!)
For many shows, there are holiday episodes that get A LOT of eyeballs and press due to the associated excitement of having bundles of products featured. Ellen's 12 Days of Giveaways is one of these – and brands need to start planning early in the year to be a part of this holiday extravaganza as the competition to be chosen is high.
Almost every talk show will have shared audience segments that will feature multiple brands – providing a talking point and product shot, and sometimes messaging as well. Typically the price point to participate will be (gasp no-fee to production) or at least lower overall, and the value of the audience giveaway will also be lower.
Check out what we have done for these brands:
Ellen + Bandai Namco. Ellen's 12 Days of Giveaways is THE hottest tickets in town for holiday gift guide gifting. We worked with video game maker Bandai Namco to showcase a bundle of their most popular video games and their new Power Rangers release, accompanied by a Wii to plus up the prize package to meet the value minimum needs of the show. Sometimes a brand needs to provide additional gift cards (which can be MasterCard/Visa) or other items to get the show to jump in excitement over the brand partnership deal. Those add-on needs are always less costly than what a sponsorship fee integration would cost at any other time of the year.
---
Helping An Individual (Or The Production!)
Instead of approaching a talk show with the idea that you have to go mega big, and either pay high dollars or give everyone in the audience of hundreds a product worth $100 or more… which can add up for smaller brands, or not even be something that is considerable if you have a lower price point, there is another way to find success. And that way is… philanthropy. Even newer brands have the capability to write a check for $5k to $15k to honor and award a deserving individual or charitable organization. Oh - and the plus side to gifting money on air for a charity? As a registered 501 3(c), you as the brand get a tax credit too! Yes - that is right, your marketing efforts and wins become a tax deduction. How cool is that!
Check out what we have done for these brands:
Pilot + Pickler & Ben. For this partnership, a local Nashville high school band had lost their funding to be able to bus to away games. Pilot came to the rescue and rewrote their future, by providing a $15,000 tax deductible donation for the band.
My Magic Mud + Steve Harvey. This was such a heartfelt segment, where a wrongly convicted man had served time, and was vindicated through new DNA evidence. My Magic Mud provided a $5,000 gift card and... a lifetime of their charcoal toothpaste. This is a great example of how a brand which might not be typically super exciting to gift a bundle of dental hygeine product (it is by the way AWESOME product and a phenomenal family business tory) from made magic happen.
Rachael Ray + PassionRoses. We love romance, and our client PassionRoses is the perfect accompaniement to weddings and holidays year round. With Rachael Ray we've worked on a number of occasions to provide roses to the production to help them build a special moment for a featured couple. Like in this wedding segment!
Trip Giveaways + So Many Talk Shows. For hotels and tourism boards, talk shows offer a phenomenal platform to showcase the destination and build in messaging. When you say 'talk show' to a tourism board, the first go-to thought is often having to do an entire very expensive audience giveaway, but that is simply not the case. We have created opportunity after opportunity to feature resorts and locations in the hottest talk shows on air, with a focus of a single couple or family being sent with hotel and airfare, and the gifter receiving verbal mention, messaging, b-roll video and social media. It's one of the most popular feel-good giveaways available!
Tarkett + Pickler & Ben. Sometimes the production itself can use a little help, like in the case of second season Pickler & Ben who needed a costly floor makeover for their studio set. Tarkett provided the crew and materials, and received in exchange a featured segment of the makeover.
We've had some great wins for clients over the years where we've provided Coffee Beanery and Body Armor as examples to their craft services for production crew to drink, or to have in the production dressing rooms or backstage complete with branded mini-fridges - and gotten great add on-exposure exposure from the show or a visiting celebrity posting a social post including the brand. Coffee Beanery has been featured whenever a bag of coffee was needed too - like with a home made coffee facial scrub on Ellen! Here's the thing to keep in mind - you have to be there on set to get these types of exposures - something our team is awesome at getting wins at!
---
Morning & Daytime News Shared Segments
These segments also exist on news programming, where lifestyle and gadget spokespeople bill themselves as 'experts' and bring multiple brands to the literal table to showcase and discuss.
Check out what we have done for these brands:
slow watches + San Diego News Fox 5. Shared segments around specific holiday timing with a host spokesperson delivering messaging points is one of the most affordable options on air. While the reach is certainly local, the content is able to be shared through your brand's digital and social platforms, used at trade shows and further amplified in e-newsletters and even retail settings!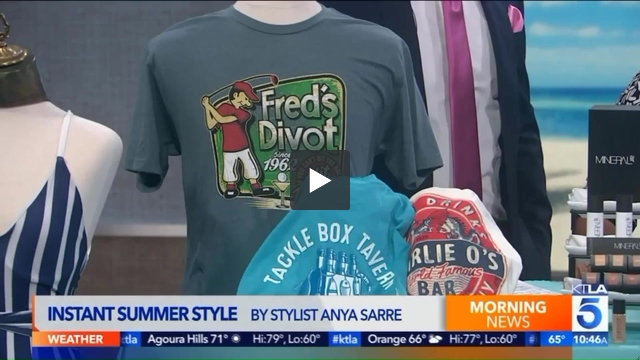 Dive Bar T-Shirt + Los Angeles KTLA 5. Here is another example of how we leveraged local news to drive website sales around Father's Day.
---
The Local News & Radio Satellite Media Tour
As an alternative for brands who want a really big bang right out of the gate, there is a very robust way to approach local media exposure - and that is through a satellite media tour.
A national talk show is going to reach somewhere between 1 and 4 million impressions (typically in the 1 to 2 million range). These talk shows are super-powerful as you get the implied celebrity endorsement to a very engaged and trusting audience. The alternative is leveraging local media in one fell swoop - by creating an event in which various news and radio outlets call in remotely to a studio setting where a brand spokesperson speaks over a period of 6 to 8 hours to anywhere from 10 to 20 different outlets. The content is also filmed and repackaged as b-roll to be used for additional pitching to other stations that did not participate.
These programs typically run anywhere from $20k to $50k+ depending on how many media outlets you want to engage with. An additional budget can be added to guarantee more pickup across the 210 DMA's that make up the media landscape of the United States, and can also be built out with audio news releases. These programs typically yield over 30 million impressions, and the cost per thousand (CPM) reach on the morning and daytime local news and lifestyle programs is just phenomenal!
But... it's different than a national talk show - so you need to decide if you want to go the route of implied celebrity endorsement, or local news host with your spokesperson. How you can blend the two is to bring on board a celebrity to act as your brand spokesperson, which pluses up interest by the participating media outlets as well. It's an added cost, but depending on who you choose, typically still is less than a featured segment in a single talk show.
---
Ready To Start Working With Talk Shows & News Programming?
As you can see from our examples, talk show and entertainment news programs have provided massively powerful marketing machines for our clients. If you are interested in working with talk shows, read the 9 Steps To Successfully Work With Talk Shows blog I wrote or listen to my Marketing Mistakes (& How To Avoid Them) podcast where i discuss the same topic AND provide a detailed infographic on the steps you need to take.
Our team has written a number of additional blogs that will help you better hone your talk show partnership plan.
We wrote this eBook that provides insights on how you can better harness the power of product placement and leverage it across your retail and media channels. Check it out below!
---