---
The Nature of Marketing This New Craze
Cannabidiol, also known as CBD, is a huge emerging health and wellness product in the UK. Existing brands are expanding their product lines to include CBD and new brands are forming all together to capitalize on this exploding market. Before these brands start forming their advertising strategies, they need to ensure they are compliant with the legalities involved with promoting this substance.
Two brands that have found success promoting CBD with influencer marketing are CBD Life UK and Love Hemp. In this blog, Hollywood Branded discusses the intricacies of promoting CBD in the UK and highlights brands who are doing it well!
---
---
CBDetails
We are marketing experts and hope this blog helps your brand think about how to approach marketing your CBD products. We are not providing legal or medical advice.
CBD is an active ingredient in marijuana that can be used for a variety of purposes. Although cannabis derived, CBD is not to be confused with THC, as it does not actually get the user high. CBD is often seen as a dietary or medical supplement depending on the country. CBD can be consumed through inhalation, ingestion, sublingual drops, and topical application.
A variety of studies have been conducted in regards to the health benefits and risks of CBD, which have made it a go-to supplement for many. CBD has been used for epileptic syndromes, as it was seen to reduce or eliminate seizures in patients. More common ways it has been used is for anxiety, insomnia, chronic pain, and inflammatory pain.
Some side effects that studies have found include irritability, nausea, and fatigue. According to the FDA, CBD can cause liver damage, shifts in appetite, and it can affect the process of metabolizing other drugs. Because of this, the FDA doesn't recommend consuming CBD while using other medication. It's important to keep in mind that studies are being conducted all the time, and this information may easily shift as research continues.
---
A Drop of Knowledge Regarding CBD Laws
In the UK, CBD products are regulated heavily in regards to both the product itself and the promotion of it. As for the product, CBD needs to be extracted from an industrial strain which has been EU approved. CBD oil must have a THC content level of below 0.2%. Low levels of THC are likely going to be found due to the difficulty of isolating CBD during the extraction process.
It's important to keep in mind that THC is a controlled substance in the UK, which explains why the THC content needs to be so low. As of now, the only medical CBD product approved by the UK is called Sativex, which also contains significant amounts of THC. Sativex is used to treat pain for those with multiple sclerosis.
Regulations in regards to promoting CBD in the UK vary dependent on the product and its licensing. Any CBD brand can promote their CBD as a dietary supplement, so long as the product complies with the standards previously mentioned. This is the opposite of the US where advertising CBD as a medical supplement is illegal. Brands often use social media influencers and athletes to promote their CBD products as nutrition supplements, which we will take a look at now.
---
CBD Life UK's Approach
CBD Life UK creates safe, natural, an non-toxic CBD products. Types of CBD products that can be purchased from CBD Life UK include:
Oils
Balms
Capsules
Pastes
Edibles, and
Dab extracts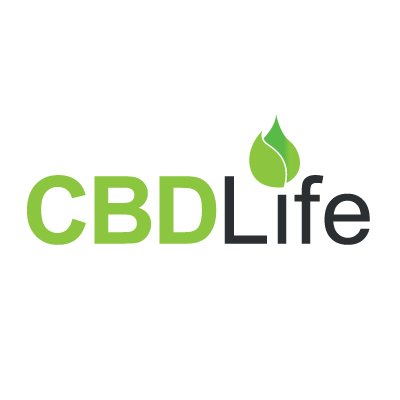 There are currently 17 sponsored athletes featured on the CBD Life UK website, who participate in a mix of MMA, UFC, Boxing, and Cross Fit. Multiple athletic influencers have given shout outs to CBD Life UK on their Instagram stories, including Ross The Real Deal Pearson, who currently has just short of 76 thousand followers on his account.
Ross Made stories of him using one of CBD Life UK's oil spray products, and another saying "I'm a believer now, muscle soreness, recovery, arthritis pains", with CBD Life UK tagged.
Stories that other athletes have posted include pictures of the brand's merchandise, use of their vape, and product shots of their tablets, oil drops, hemp lotion, and more.
Another notable digital marketing program that CBD Life UK is utilizing - a brand ambassador program. After enrolling in this program, ambassadors are to put their CBD Life UK affiliate link in their bio. Ambassadors receive 10% commission on all sales completed through use of their affiliate link. This type of strategy is great for allowing a variety of social media users to support the brand, and ambassadors have an incentive to drive the company's sales.
---
Love Hemp's Approach to Influencer Marketing
Love Hemp is an innovative CBD company, and their CBD is 100% THC free. Love Hemp has proved to have a variety of unique CBD products, some of which that the market has not seen before. Not only was Love Hemp the first to create CBD Spring Water in the UK, but they were the first to make CBD-infused face masks.
The Love Hemp online store currently has the following CBD products available for sale:
Oils
Capsules
Snacks
Cosmetics
Vapes
Brand ambassadors for Love Hemp include an array of athletes, including UFC fighters, coaches, fitness models, body builders, and more. Influencers include Kamaru Usman, a verified user with 766 thousand followers, Nathan Deasha, with 260 thousand followers, and Charlie Edwards with 113 thousand, and more.
On top of having several brand ambassadors, Love Hemp also gets frequent story mentions and posts from influencers, gathering thousands of likes.
The following video shows Liam Harrison, an eight times world champion athlete, using the Love Hemp CBD Oil product for his recovery.
---
Key Takeaways
There are many other UK CBD brands to check out, however CBD Life UK and Love Hemp stick out due to their strong social media presence. Using digital marketing strategies helps these brands position themselves to their target market. By partnering with athletic influencers, these brands are able to be seen by their target market as a reliable brand due to the endorsements of accredited influencers and athletes, and they receive high amounts of exposure through stories and posts.
In the UK, cannabidiol is growing significantly as health & wellness products, as well as it is growing in the US as a medical product. Because there are restrictions on advertising CBD products, it's essential to take into account legal considerations when planning a promotional strategy.
---
The Information Doesn't End Here
We wrote a similar blog except for the legality and promotion techniques for cannabis in Canada that I'd recommend checking out if curious. On top of that, we have multiple other articles about the cannabis industry as well as its place in entertainment. You can find the links to these articles here:
Influencer marketing is a great way to strategically promote your brand, and it's incredibly common in this age of marketing. It's important to deeply understand influencer marketing so that you can best utilize it for your own brand. I'd recommend clicking on the following image to enroll in a class all about influencer and celebrity marketing to learn more!
---