---
Kandypens Hits Both Vapes, And The Target Market
Music videos are great places to promote products. They rack up tons of views, people see their favorite artists with the brands, and the content is engaging. Kandypens are oil vape pens that have found their way into many hip-hop music videos for a variety of artists.
Placing products that fit well into videos is necessary. The partnerships should be natural, as you want to keep viewers engaged, while making sure the brand is being seen by the right people. There's no question that hip-hop is the perfect place to promote Kandypens. In this blog, Hollywood Branded shares a case study with examples of how Kandypens have been featured in various music videos.
---
---
An Overview On Kandypens
Founded in 2014, Kandypens is an oil vape brand with a wide selection of high-tech products. Graham Gibson, CEO of Kandypens, has a diverse background full of entrepreneurship. He started Kandypens as a way to innovate upon existing oil vape products in an attempt to provide users with features he felt as though they truly needed. The Kandypens vape collection currently has 14 products, ranging from $34.95 to $349.95.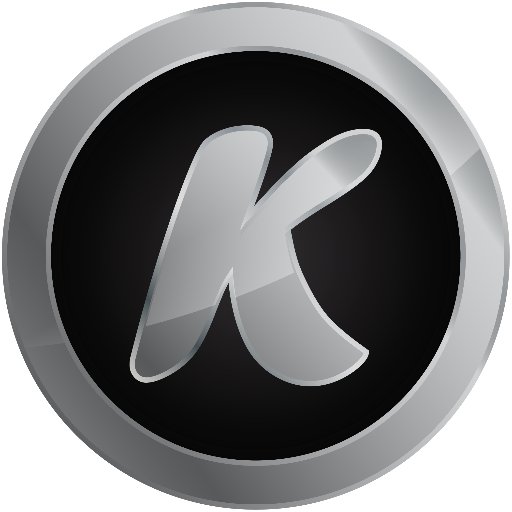 ---
Some Background On Hip-Hop
Hip-Hop has been known for including subjects such as politics, storytelling, partying, and is frequently riddled with references to substances. Alcohol and cannabis are ubiquitous in Hip-Hop music videos and songs, making Kandypens a natural fit for the genre. With Kandypens being featured in a total of 78 music videos, there's no question that Hip-Hop loves Kandypens. Cannabis in Hip-Hop is deeply rooted, with legendary artists such as Snoop Dogg, Dr. Dre, Cypress Hill, Method Man, all planting the seeds for weed's future in the genre. After all, what would rolling down the street be without smoking indo? Kandypens penetrated Hip-Hop presenting itself as the new cool way to get high off THC, with endorsements by artists as big as DJ Khaled, Travis Scott, Cardi B, Migos, Chris Brown, A$AP Rocky, Gucci Mane, and many more.
---
The Partnership, A Match Made In Heaven
It's clear that Kandypens products fit perfectly into Hip-Hop. In total, music videos that featured Kandypens have garnered up more than 3-billion views. These features oftentimes include shots of the product, the packaging, branded merchandise, and clips of the product in use. Normally the product will be used by models featured in the video, and sometimes by the artist themselves.
On the other side of the deal, Kandypens helps with the production costs of the music videos, making these partnerships beneficial for both sides of the deal. If you're interested in learning more about how these types of partnerships work, check out the following blog!
Let's dive into some examples of some partnerships with Kandypens and Hip-Hop acts!
---
A$AP Rocky's Collection
A$AP Rocky has taken a Kandypens partnership to the next level by releasing his very own product with them, called the Flacko Jodye "Walnut" Collection. Designed by A$AP Rocky, this vape has a natural wood design, and is currently priced at $148.
On top of his very own collection of Kandypens, A$AP Rocky has also been featured in two Kandypens-sponsored videos. One of which is titled "Said N Done", by French Montana, . The second and more recent feature was in fellow A$AP Mob member A$AP Ferg's video for his song "Pups".
---
Want More Examples? Here's "Another One!"
The winner for most Kandypens sponored videos goes to the Father of Asahd, also known as DJ Khaled. Certified hit-maker DJ Khaled has released a total of six different videos featuring Kandypens, as well as a variety of other popular artists.
The videos and the artists they feature are as follows:
I'm The One currently has over a billion views on YouTube, and includes multiple product shots of Kandypens being used by models as well as DJ Khaled himself. It also includes a shot of the Kandypens packaging and merchandise, gracefully laid out on a table. The high view count on DJ Khaled's videos makes him the biggest contributor to Kandypens' viewership.
---
Migos Pushing The Vape Culture

Migos, the popular Atlanta trio, have featured Kandypens in multiple videos for some of their most popular songs. Kandypens appears in the following videos:
They also appeared in Gucci Mane's song titled "Solitaire", which features Lil Yachty as well.
These videos accumulate a total of over 500 million views, giving Kandypens an incredible amount of exposure. Quavo, one of the three members of the group, was also featured as a solo artist in two of the DJ Khaled videos the video for "Black and Chinese" with Travis Scott.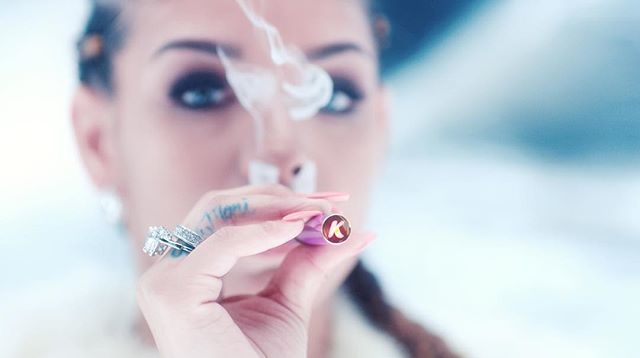 ---
Infographic
The following infographic shows some of the many artists who have had Kandypens featured in their videos, as well as the collective views the videos have obtained to date.
---
Want To Learn More About Music Promotion? We've Got You Covered
What other examples of product placement are there in music videos? How can a brand obtain product placement in a music video? How can a brand pick the right music video to properly target the correct audience? There's a lot of questions, but fear not, our blogs have a lot of answers! Check out the following blogs to dig deeper into the music side of promotion!
Curious to read more about cannabis? Great! We have many more blogs about the cannabis industry and its place in entertainment and marketing.
We also made this video to educate you even further! Click the box bellow to download a video about marketing brands based on different generations!
---