A Look At Kobe Bryant As A Celebrity Endorser
---
He Made Millions Off The Court
Kobe Bryant was one of those sports legends that transcended popularity as a hometown hero, and became a household name around the world. Because of his fame on the court, he managed to make hundreds of millions of dollars more through brand endorsement partnerships over his career than just by playing basketball.
What happens to those celebrity brand endorsement advertisements and marketing collateral when a celebrity has a major PR crisis, or in this case, even dies? Typically those ad campaigns still running at the time of his death will immediately be ended by brands who have to deal with a minefield of issues on handling a deceased celebrity partner. But there are some instances where brand endorsements will last past a lifetime. In this blog, Hollywood Branded looks at Kobe Bryant as a celebrity endorser through his years of PR crisis and glory, and what the future holds.
#RIP #KOBEBRYANT
---
---
A Little History About Kobe Bryant
When Kobe Bryant graduated high school in 1996, he directly went into the NBA, crafting a career on and off the Los Angeles Lakers court of both professional highs and lows. Kobe was a WINNER and brands flocked to be associated with his name over the years as he won five NBA championships, the 2008 MVP and scored the most career points in NBA All-Star Game history - breaking Michael Jordan's record over his twenty year career, all with the Lakers.
You didn't need to be a fan of the Lakers or even of basketball, to appreciate Kobe Bryant.
He began getting celebrity endorsements with brands who loved the association of Kobe Bryant for his winning streak, athletic prowess and for being so kid and family friendly after he got married in 2001 to Vanessa, his wife to this day.
But Kobe made one major misstep fairly early on, when in 2003 he was accused of sexual assault and rape by a 19-year-old employee of the hotel he was staying at. Despite the the charges later being dropped in 2004 after he privately settled with the woman, Kobe's brand partnership security as a celebrity endorser was more than rattled. And in fact, his endorsement deals with McDonald's, Coke (who owned Sprite) and Nutella were not renewed.
As a happenstance, moralities clauses got a little tougher and more protective of the brand in future contracts across the board for celebrity partnerships due to the high profile attention Kobe and his brand partnerships got during this time period.
When Kobe retired from basketball in 2016 he had earned through his years playing over $770 million a year and created a vast array of additional brand partnerships. Let's take a look at who they were.
---
15 Seconds Of Fame
In July 2017 Kobe Bryant invested in the app 15 Seconds Of Fame to help fans relive their moments of glory. The app allows people who happen to be captured on a Kiss Cam, a dance-a-thon or another celebrity game viewing moment on the big screen, to capture that video content of their appearances on live baseball game telecasts and have it delivered to their phones for a fee.
---
2K Sports
2K Sports and Kobe Bryant partnered in August 2009 and again in April 2016 to be on the cover of an NBA 2K product - NBA 2K17 Legend Edition and NBA2K10.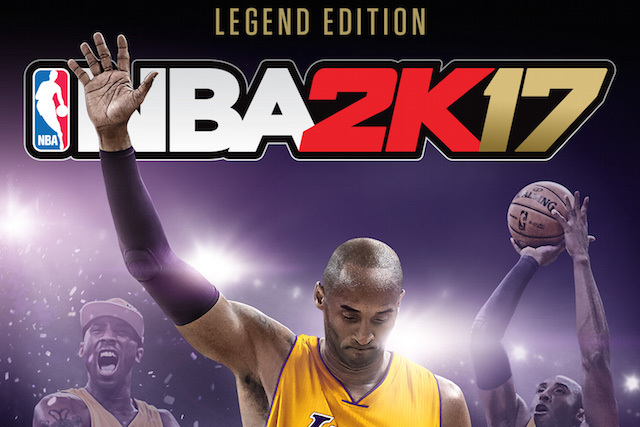 ---
Adidas
Before Kobe Bryant signed with Nike, he had a short lived partnership wearing Adidas.
---
Alibaba
In August 2015 Kobe Bryant partnered with China's Alibaba to release his documentary online, create Kobe-branded products and a social site.
The partnership extended to other Alibaba companies including Ele.me, an online food ordering and delivery app featuring retired NBA star Kobe Bryant as a ping-pong player and his coach using food ordered on Ele.me to encourage him to beat his competition.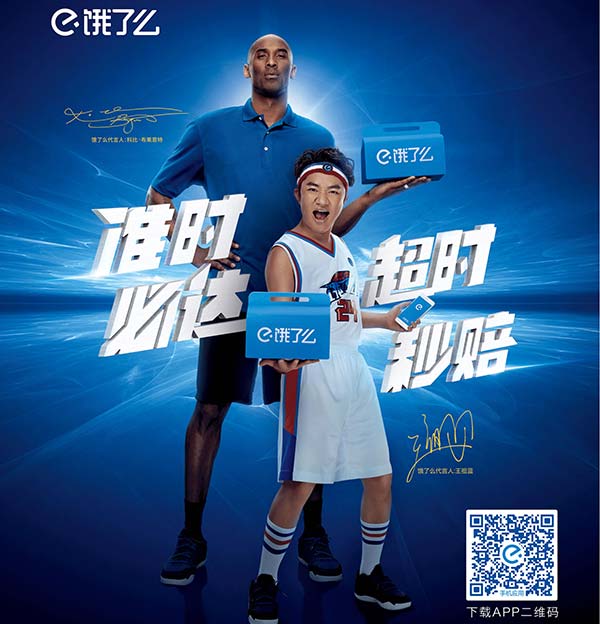 ---
Apple
In April 2016 Kobe Bryant and Michael B. Jordan starred in an Apple commercial where Jordan is getting ready to play a young Kobe Bryant - or so Kobe thinks. He uses Siri on the Apple TV to show Jordan game footage of his younger self - but that's not what Jordan had in mind.

---
Art Of Sport
In 2018 Kobe Bryant co-founded an L.A.-based unisex body-care start-up geared toward athletes. The line replaces traditional heavy-sweat proof deodorant and similar brands with natural ingredients like matcha tea powder and does not include parabens and aluminum.
---
BodyArmor
There are time when a celebrity will not only become the face of a brand, they will invest their own fortunes into that brand. This is what happened in March 2014 when Kobe Bryant made a $6 million investment in BodyArmor for 10% of the company, reportedly netting over $200 million.
---
Call of Duty
In 2018 Kobe Bryant shot a commercial for Call of Duty showcasing his Mamba brand on a rifle stock with a cameo that got quite a lot of attention.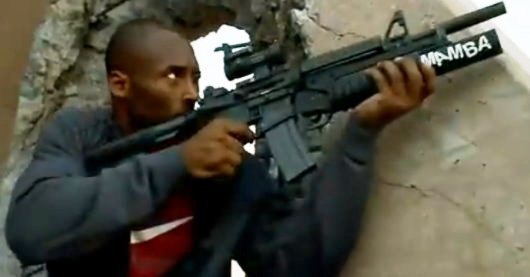 ---
Fun88
In June 2019 Kobe Bryant signed on with online sports betting bookmaker Fun88. Kobe's partnership was focused on Asia and the UK, where online gambling are more legal than in the US.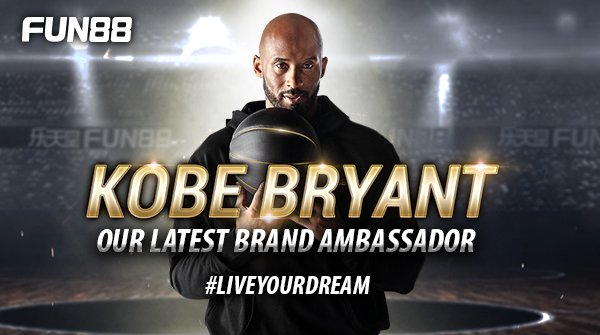 ---
GamePlan4Me.Com
In March 2014 the mobile app and website GamePlan4Me.com partnered with Kobe Bryant to add his personal story to those with other celebrity athletes to help users create their own plans for their careers, lives and health. ---
Guitar Hero
In 2008 Kobe Bryant joined 3 other sports legends Alex Rodriguez, Michael Phelps and Tony Hawk in Guitar Hero's TV ad campaign with a throwback feel to Tom Cruise and Risky Business.

---
Hublot
In 2013, Kobe Bryant became a Hublot watch brand ambassador, which followed the watchmaker become an official timekeeper sponsor of the LA Lakers.
Interestingly, watch lore says that the partnership idea came to light after Bryant had invested and worked to design with a boutique luxury Swiss watchmaker a watch line that went under with the brand when it went out of business.
---
Lenovo
Showing his global footprint, Lenovo partnered with Kobe Bryant and ran a Chinese TV ad where Bryant played Beethoven's "Moonlight Sonata" accompanied by a string quartet.

---
McDonald's
In 2001 Kobe partnered with McDonald's with their "I'm Loving It" campaign, and who ended their partnership at the end of 2003 after his affair as it was too much for the family friendly brand.
---
Nike
In 2003, Nike achieved a major milestone and signed star player and hero-to-kids Bryant to a $40 million contract just days before the sexual assault allegations went public.
With the massively successful licensed shoe line in place, this is actually one of the celebrity endorsement partnerships that will likely still continue for years to come and actually see a rise in sales in the months following his death.
---
Nintendo
In his second season in the NBA, Kobe partnered with Nintendo for the Nintendo 64 game console in 1998 when his first video game was launched - "Kobe Bryant in NBA Courtside." This was unheard of - to have such a young athlete be the face of an entire game, and showed the powerhouse of the Bryant brand with kids.
---
Nutella
Italian Nutella's parent company Ferrero SpA used Kobe on an on-pack and co-promotional campaign and and immediately dropped him following the 2003 incident.
---
Panini America
In April 2016 Kobe Bryant and Panini America partnered together to create a trading card set that highlighted Kobe's favorite career moments.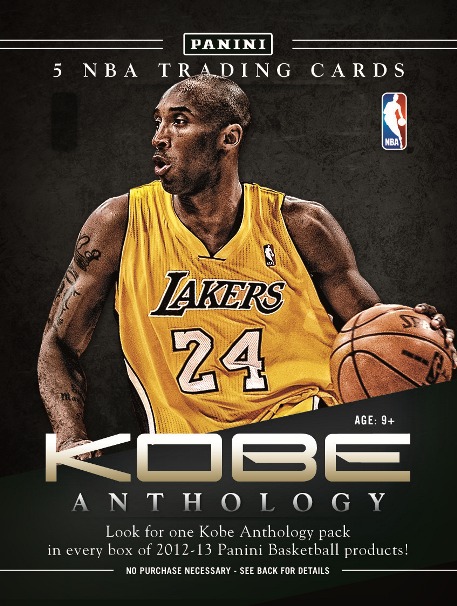 ---
Sina
Kobe's brand presence was not just popular in the US, and spanned across the globe. His constant drive to harness the power of his brand paid off. With just under 3.5 million Weibo followers, the most popular app in China for communicating, Kobe was one of the most popular American athletes.
In 2015 signed an endorsement deal with Chinese web company Sina.com, where he was hired to be the face of a blog on its site. His partnership included providing his input on the NBA Finals via remote feed from Los Angeles to the Sina online community.
---
Spalding
Spalding partnered with Kobe Bryant to create an exclusive line of Kobe Bryant signature basketballs, which are still sold - and a celebrity licensing endorsement partnership that could successfully bridge the time of life through death as youth will always remember and want to play like mega star Kobe Bryant.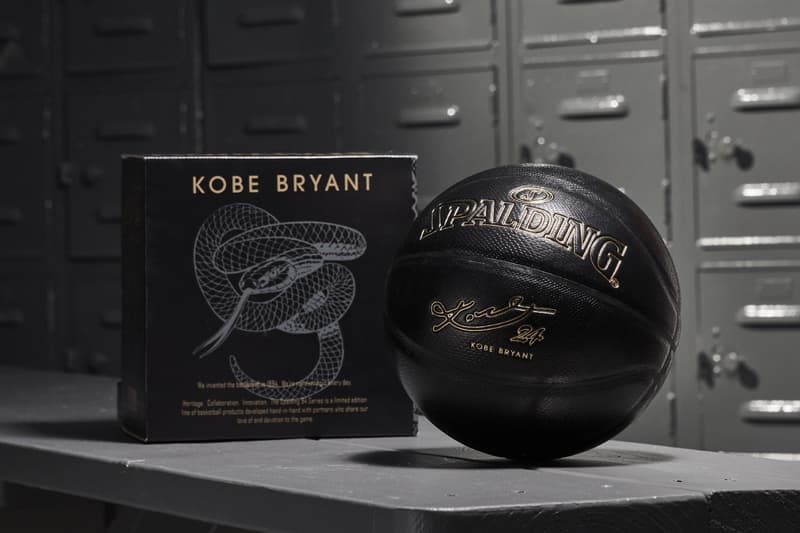 ---
Sprite
The Sprite execs at Coca-Cola had more misgivings than Nike, and could not fathom a partnership with an adulterous-and-potentially-more sports hero aligning to their family friendly demographic. The Obey Your Thirst partnership was supposed to end in 2005, and ended early in August 2003.
A fascinating turn of events is the fact that the rookie player who replaced Kobe Bryant for the Sprite campaign was LeBron James, who Coca-Cola hustled to sign on for a 6 year deal for Sprite and Powerade. LeBron has been on Kobe's heels his entire career and even passed it on January 25th 2020 the night before Kobe Bryant's death, when LeBron became the 3rd all time points leaders for the NBA.
---
Turkish Airlines
Despite having never been to Turkey(although that was baked into the deliverables in the agreement for him to go several times after signing), in late 2010 Turkish Airlines signed Koby Bryant for a 2 year advertising campaign that was incredibly successful for the brand.
---
Upper Deck
Playing card company deck Upper Deck created a partnership with Kobe Bryant early in his career to create collectible cards.

---
Vitaminwater
In 2008, Coca-Cola's Glaceau brand team signed Kobe Bryant as a celebrity endorser for Vitaminwater. While Sprite's team had terminated his contract after the sexual assault allegations, Glaceau operated as an entirely independent business unit within Coca-Cola, and was not dependent on the bigger brand's need for family friendliness. In fact, a little edge enhanced the celebrity partnership with this water brand that was trying to cut through a very crowded landscape - and was able to leverage the fact that Kobe already drank the product.
---
YouTube's #ProudTo Play LGBT Campaign
While not always paid, some celebrity endorsements are for causes.
In 2011 Kobe made a major mistake and yelled a gay slur toward an official during a foul call - all caught on TV and causing a major uproar. In response to a rabid social media landscape and knowing he was in PR crisis meltdown, Bryant vowed he would use this as a teachable moment. He stepped up and did succeed in authentically turning this around.
Youtube's 2014 "Proud to Play" campaign highlighted prominent voices expressing support for homosexual athletes.
When athletes have stepped forward to share their own sexuality, Bryant has both tweeted and been an outspoken supportive advocate, even going so far as to call out someone from using slurs in their tweet.
---
Did I miss a celebrity endorsement campaign with Kobe Bryant? Shoot me an email at our info@ email address and let me know so we can update!
---
And Then The Brand Deals After Death
Since his retirement, Bryant has created Granity Studios a media company where they create content, podcasts and teen-friendly educational content - plus his Academy Award winning animated short film Dear Basketball. He also created venture capital firm Bryant Stibel (investor in Fortnite-maker Epic Games).
While the Nike and Spalding partnerships should continue to pay out for years to come, the reality is that one day, down the line, his wife and children will likely consider how to continue to profit from his name association with other brands, with new endorsement deals signed after his death.
Our team often writes about celebrity endorsements - take a look at some of the blogs we've written that discuss best practices and provide great case studies!
If you are interested in learning more about celebrity endorsements and seeing how effective they can be, watch this video of celebrity endorsement case study success!
---