The Netflix Effect
What It Is And Why It Works
Did you know it's the 25th anniversary of Netflix!? Yes, before streaming, Netflix was ahead of the curve and transformed the media industry with its novel approach to DVD rentals. Now, they are the top streaming service in the world. There are various contexts in which the term "The Netflix Effect" has been used recently; how streaming services are affecting children's brains, the television binge-watching phenomenon, or even tying the streaming service to an overall lack of motivation or activity. However, when it comes to pop culture and entertainment marketing, there is a far more intriguing definition. The Netflix Effect refers to a surge in popularity as it relates to certain products, brands, and even celebrities because of their feature in Netflix television shows and movies.
Try to think of any television show or movie that you have seen Penn Badgley in. Gossip Girl and You coming to mind? What movies do you associate Lana Candor with? To All the Boys I've Loved Before. Right again. But what do these two actors have in common? They were both catapulted into fame because of their Netflix series and movie. In this blog, Hollywood Branded discusses The Netflix Effect, what it is, and why it is so effective.
---
---
Celebrities
Potentially the most obvious example of The Netflix Effect exists within the specific actors that this theory has catapulted into fame. When you think of stars like Noah Centineo, Penn Badgley, Karamo Brown, Jonathan Van Ness, Tan France, Antoni Porowski, Bobby Berk, or Lana Condor, what do you immediately associate them with? Most likely, the shows and movies they starred in on Netflix. That is because of the Netflix Effect. When the movies and shows that featured these actors blew up as a result of millions of viewers streaming them on Netflix, so did the notability of their names. The Netflix Effect launched their careers and ultimately transformed them into household names. Looking to be the next big TV star? Might be time to start auditioning for Netflix series and films.
Photo Credit: Frazer Harrison | Getty Images | Vogue | TimeOut
---
Products
Celebs aren't the only ones benefitting from The Netflix Effect though; the surge in popularity of specific TV shows has also influenced the products consumers are interested in spending their money on. Ever seen The Queen's Gambit? Maybe Bridgerton? Or even Emily In Paris? If you have, then you are probably familiar with many of the products that are representative of those shows. But did you ever think about how the popularity and sales of those items may be affected by their feature in popular Netflix shows?
After Netflix's drama miniseries, The Queen's Gambit, shot up in popularity, so did the sale of chess boards, the driving symbol of the television show's drama. Julia Lennett, a toy industry analyst for NPD, stated that sales for chess sets increased 125% in the weeks following the show's premiere. Even books about chess and teaching beginners about the fundamentals of chess experienced increased sales. Similarly, corsets and classical music experienced a burst in popularity after Bridgerton came out on Netflix in December of 2020. Corset brands like Orchard Corsets have seen a 71% increase in sales, while Etsy has experienced a 91% increase in the appearance of the search term "corsets" on their website. Other Regency-era items like tea sets, lace gloves, and embroidery hoops have also gained popularity as viewers aim to engage with their favorite characters' lifestyles.
Photo Credit: Courtesy of Netflix
Just in case you needed even more evidence that product placement really does work, we'll give you one more. Ever since Netflix's Emily In Paris had their main character sporting colorful and unique fashion choices, specific products that were featured or similar trends are skyrocketing in popularity. Many of Emily's specific bags have sold out following the show's premiere, and the brands overall are being met with increased sales while search terms like "beret hat" or "beret" rose 41% in comparison to the week before release.
---
TV Shows
Now this one might seem pretty straightforward since Netflix is the top streaming service of 2022, but let me explain. When networks like the CW have a show premiere and run on their own network, the series may end up on Netflix after the series finale. In the case of the CW, this actually leads to their app reaching the top of the free apps on the App Store. So not only does Netflix use its influence to bring popularity to Tv shows that premiere on other networks, but it also boosts the popularity of those specific networks. Another example of The Netflix Effect's influence over other networks is Nickelodeon's Avatar: The Last Airbender. The show stayed at Netflix's top 10 list consistently, leading it to become the most-watched kid's show in 2020 and leading to more interest in Nickelodeon as a network in general.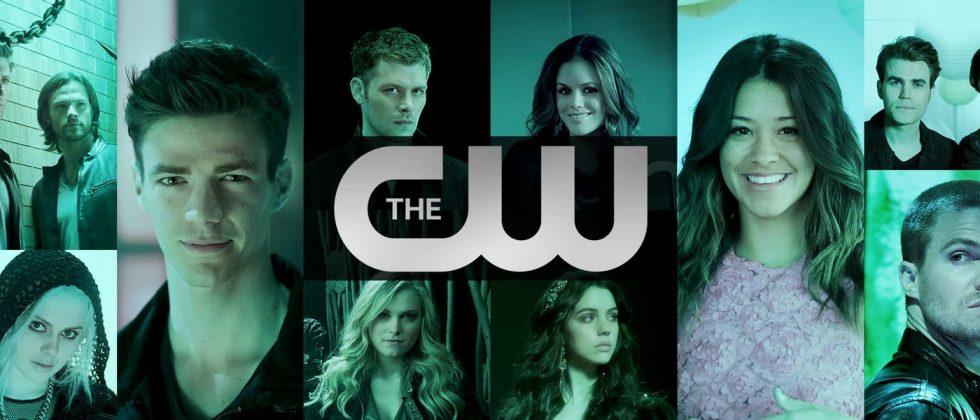 Photo Credit: The CW
---
---
Product Placement And Brand Partnerships And Pop Culture... Oh My!
Interested to see how other brands are leveraging themselves and using pop culture to make a name for themselves in the pop culture industry? Read 5 of our other Hollywood Branded Blogs to find out how!
Still unsure of what product placement is and how it works? Did this entire blog confuse you? Then download our guide below to get the 411 on product placement and promotions so that your brand can be the next one to blow up on Netflix.
---