Campaigns That Rode The High Tides To Success
The King of the Seas returns home in an all-new, high-octane film from Warner Bros. as a continuation of the DC cinematic universe, which crashed into theaters December 21st. In the fast-paced world of brand partnerships some campaigns swam to the top, leaving their competition floundering.
But, just who was crowned champion? We have you covered. In this blog, Hollywood Branded brings you the top partnerships with Aquaman, and the creative campaigns that claimed the throne...
---
---
Aquaman: King Of The (Over)Seas
Since first hitting the market in China November 26th, Aquaman has reeled in a whopping $261.3MM paycheck at the international box office, and continued to make waves leading up to the North American release date on December 21st. Early releases in certain countries help combat piracy, and drive box office numbers even further. With big box-office behemoths such as Disney's Mary Poppins Returns, and Paramount Pictures soft reboot with a sting also opening December 21st, Bumblebee, Aquaman braced for impact and surfed the swell past the competition.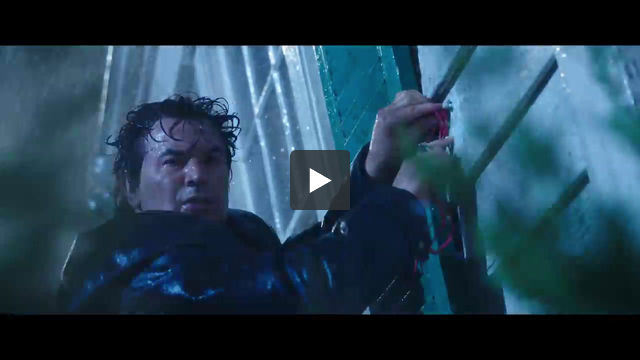 Once home to the most advanced civilization on Earth, the city of Atlantis is now an underwater kingdom ruled by the power-hungry King Orm. With a vast army at his disposal, Orm plans to conquer the remaining oceanic people -- and then the surface world. Standing in his way is Aquaman, Orm's half-human, half-Atlantean brother and true heir to the throne. With help from royal counselor Vulko, Aquaman must retrieve the legendary Trident of Atlan and embrace his destiny as protector of the deep.
Reprising the role of Aquaman comes Jason Mamoa, and alongside him Amber Herd reprises her role as Mera, who made a brief appearance in Justice League back in 2017. Rounding out the cast is Willem Dafoe as Vulko, Patrick Wilson as King Orm, and Nicole Kidman as Queen Atlanta, with James Wan, director of Furious 7, helming the film behind the camera, Aquaman didn't shy away from the rising tides.
With such larger than life characters brand partnerships were forced to sink or swim, but from the depths arose memorable and creative campaigns, sure to leave their mark in the marketing world. Who are these brands you ask? Let's dive in.
---
1. Cold Stone Creamery
Warner Bros. Pictures teamed up with Cold Stone Creamery in celebration of Aquaman's theatrical debut. Leading up to the film's air date, Cold Stone released two themed treats including an ocean-inspired ice cream flavor: blue velvet cake, provided as a limited edition ice cream dish and shake.
Aquaman's Blue Velvet Brownie Creation features blue velvet cake ice cream with added brownie pieces, chocolate chips and edible glitter for additional pizzaz. For those who prefer a drink, Aquaman's Blue Velvet Shake uses the same blue velvet cake ice cream, with the addition of yellow cake then garnished with whipped topping and edible glitter.
The promotion also featured in-store signage and co-branded ice cream dishes and cups for the milkshakes, along with digital banners on Cold Stone Creamery's website. An online sweepstakes gave fans a chance to win some ocean fun of their own -- Aquaman style -- with a trip for two to Hawaii, where they would enjoy the surfing and diving beneath the waves on a submarine tour. The sweepstakes entry period started November 18th, and ran until theatrical release - December 20th.
---
2. Pinkberry
Not to be outdone by their ice cream counterpart, Pinkberry also partnered with the film promotion for Aquaman's release. The frozen yogurt brand introduced a limited-time flavor, Aquaman's Pineapple Colada Wave, that combines the new tart Pineapple Colada flavor with fresh pineapple pieces, topped with shimmering blue and silver metallic sprinkles -- don't worry, they're edible.
Along with in-store promotional signage, Pinkberry offered custom movie-themed cups for the frozen treat, and an online sweepstakes for fans -- no purchase necessary. The sweepstakes gave Aqua-fans a chance to win a hometown screening of the film for them and ninety-nine of their friends, beginning November 16th and running until December 20th.
The Pinkberry limited edition menu items were available since November 16th, and will be in stores until January 4th.
---
3. Atlantis, The Palm
In an international co-promotion for the film, Atlantis, The Palm in Dubai gave guests and touristing visitors a taste of what it's like to live like the King of the Sea. The resort offered fans a chance to hone Aquaman's superpowers by "breathing" underwater and exploring the deep, with 20% off general online admission prices on all dive activities in The Ambassador Lagoon on visits from December 12th until January 31st, 2019. For entry, guests presented their Aquaman movie ticket/receipt to redeem exclusive activities such Atlantis Aquatrek, Ray Feeding, Shark Safari, Ultimate Snorkel, Dive Discovery, Dive Explorer and the chilling Predator Dive.
As the official hotel partner of the movie, the Atlantis, The Palm also released the ultimate "Aquaman Package", where guests could live the life of a the half-surface dweller, half-Atlantean and heir to the throne of the underwater city of Atlantis. The package included a stay for two adults in an Underwater Suite for two nights each, a Dolphin Adventure at Dolphin Bay, a Fish Tales Tour in The Lost Chambers Aquarium, and a private personal training session in ShuiQi Spa and Fitness followed by a sixty-minute full body massage. In addition, the package also included an Atlantis Aquatrek experience, a special scuba experience, and an underwater dinner in the award-winning seafood restaurant Ossiano. The Aquaman Package comes with a price tag of AED 50,200... which roughly translates to $13,666.00 USD.
---
Turn The Tide With Hollywood Branded At Your Side
Feature film global blockbusters offer brands a phenomenal platform to leverage. To learn more about other strategic partnerships with some of this year's hottest films and brands, check out some other blog posts we've written on the subject...
To learn more about brand partnerships and product placement, you can download our free Product Placement & Promotions 101 e-book!