---
Creative Campaigns That Will Make You Green With Envy
It's the most wonderful time of the year again, and both brands and studios are in the final stretch before the start of a new decade. We're going to take a look back at how Universal Pictures and Illumination Entertainment closed out 2018 with fantastic campaigns for Dr. Seuss' The Grinch.
Blast your joyful and triumphant Christmas music and get ready for examples green partnerships. In this blog, Hollywood Branded brings you the top brand partnerships with The Grinch from 2018 that will warm every heart, even if they're two sizes too small.
---
---
You're A Mean One... At The Box Office
You've got ticket sales through the roof! Though, it comes as no surprise this timeless classic is seeing green (in more ways than one). With the brilliant studio that brought us Despicable Me and The Secret Life of Pets, Dr. Seuss' The Grinch was set for success amongst ages young and old, and continues to reap the benefits.
Since its theatrical release November 9th, The Grinch has earned a heaping $221MM worldwide, not too shabby considering Disney's powerhouse Ralph Breaks the Internet smashed into theaters not too long after on November 21st. Fear not, The Grinch is sitting pretty atop Mount Crumpet with his earnings, and is expected to continue the steady trend in following weeks.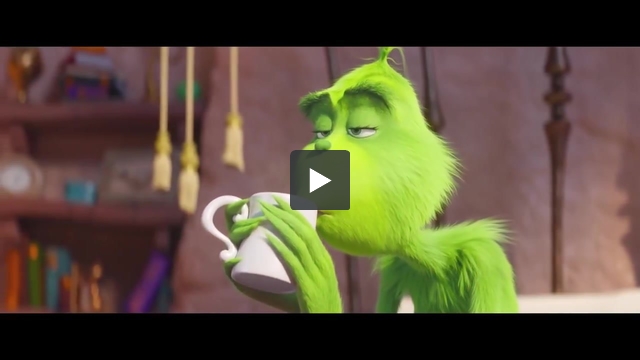 The re-telling of this Christmas classic features famous characters such as Max, the Grinch's pet dog, Cindy-Lou Who voiced by Cameron Seely (The Greatest Showman), and the Grinch, of course, voiced by Benedict Cumberbatch (Dr. Strange). Music icon Pharrell Williams lent his voice as the narrator, and superstar rapper Tyler, The Creator collaborated with Universal Pictures for Grinch-inspired original songs featured in the soundtrack and film. The hit 'I Am The Grinch' lyric video with accompanying animation from Illumination Entertainment has earned over 1.1MM views on YouTube, and is guaranteed to get stuck in your head. You're humming it right now in your head, don't worry, I am too.
With such an iconic character and premise more brands than one headed over to Whoville to bring us some of the most creative campaigns and partnerships of the season. Who are these brands you ask? Look no further, we did the heavy lifting for you.
---
1. IHOP
In a delicious partnership between Universal Pictures, Illumination Entertainment and IHOP, a limited-time holiday menu inspired by the film hit restaurants across the country in celebration of the film's release. With equal parts naughty and nice these two iconic brands reimagined the spirit of Whoville into a unique selection of holiday tastes and treats, created by the ingenious IHOP culinary team.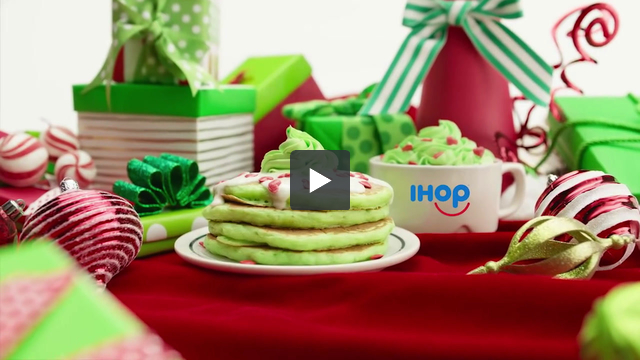 The robust menu featured delicious items such as the Grinch's Green Pancakes, Minty Who Hot Chocolate (which is addicting by the way, a favorite of mine for sure), Who-Roast Beast Omelette, Whoville Holiday Cheesecake French Toast as well as Mt. Crumpit Kids Combo and Young Grinch Minty Who Hot Chocolate. But, just how long will this partnership run for? Well, here's a little rhyme...
Head to IHOP and see the promotion for yourself.
It's perfect to ring in Christmas (better than an Elf on a Shelf).
December 31st is the deadline so you better act fast.
Go to IHOP now because this deal won't last!
---
2. BarkBox
Behind every Grinch is a loving pup, so this year Universal teamed with Bark for a limited-edition BarkBox inspired by the film, so your best friend can get in on the Christmas spirit too!
In honor of Max, the Grinch's loyal companion, Bark launched a Grinch-themed subscription box which included two bags of treats aptly named 'Chew On This Pork' and 'Tis My Chicken 'Tisin't Yours! ...You can guess which flavors they come in. Along with the treats the box included two original toys, one of which being a miniature Grinch plushie, one chew, as well as Max's iconic wearable antler as seen in the film.
In addition, Super Chewer subscribers received a unique-themed plush in their assortment. The Grinch BarkBox went to all Super Chewer subscribers ahead of the film's release, and new subscribers can still find products online at BarkBox.com
To keep with the giving spirit, Bark donated $1 for ever picture posted on social media featuring dogs with Max's Antlers and the custom hashtags #MaxForGood and #TheGrinch.
---
3. Wonderful Pistachios
Universal Pictures and Wonderful Pistachios are kicking off the holidays season with a brilliant partnership tied with the theatrical release of The Grinch. The brilliant campaigns perfectly blends two polar opposites: grumpy and wonderful, as in true Grinch fashion, the less than holly jolly character goes through an emotional roller coaster when he finds himself enjoying something during the holidays: Wonderful Pistachios. Cue a brilliant and memorable partnership just in time for Christmas.
Wonderful Pistachios sought to make Thanksgiving grocery trips a little less dreary, and thus, launched an in-store grocery campaign. The Grinch himself became the newest celebrity promoter of Wonderful Pistachios and took over the produce section with Grinch stand-ups and in-store bins. Also, now famously with slogans and sayings that made every parent look twice and cackle.
Outside the grocery store, the campaign included Grinch co-promotional commercials which aired in the U.S. and four other countries. The commercials were created by The Wonderful Company's in-house agency, with animation done by none other than Illumination Entertainment.
The campaign also included an online component with co-branded banners on the Wonderful Pistachios website, and a Times Square billboard.
---
4. China Glaze
The holidays are just around the corner, as are family gatherings, office parties, and Instagram-worthy photo opportunities. China Glaze wants your nails to look their most festive this season, so, they teamed up with Universal Pictures for a limited edition lacquer collection, coinciding with the theatrical release of The Grinch.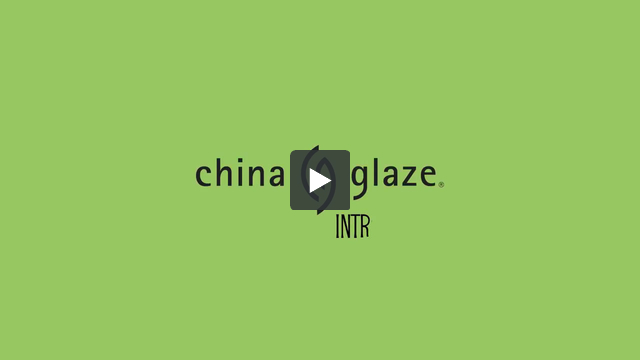 The promotion included a digital component with China Glaze's website running a co-promotional banner with verbiage reading: "Stealing inspiration from the wonder of Who-ville, the Grinch collaboration made hearts grow three sizes with a transformative palette of eight frosty shades." Each polish was given a Grinch-inspired shade, and just to name a few here's the two top picks from the Hollywood Branded team: 'Resting Grinch Face', and 'Ho! Ho! No'. To see more and choose your favorite, check out their website linked above.
China Glaze sold the collection in custom co-branded packaging both individually and also as part of branded Gift Sets. The collection includes both polishes and tips, and are available in-store through retail partners and online for a limited time.
We really have to hand it to them, they nailed this campaign...
---
We're The 'Who's' You've Been Looking For!
Have a campaign that needs titles, or exposure for a brand?
You've come to the right place, let us give you a hand!
Our resources are plenty, and are knowledge is vast.
So check out these links, and call us up fast!
To learn about other case studies and examinations of Branded Partnerships in film and television, check out some other blog posts we've written on the subject...
Want some more insight on some successful marketing tips? Check out out free e-book!