---
Co-Promotions That'll Make You Wanna Catch 'Em All
Pika, Pika! What do you get when you mix the hilarious humor of Ryan Reynolds and an adorable fluffy lightning bolt conjuring mouse? The perfect flick to release your inner child, and lift your spirits after watching Avengers: Endgame or Game of Thrones... it was a rough weekend.
With one of the most beloved and well-known franchises across generations (and the globe) now expanding into a live-action feature film, brands readied their Pokéball's and joined in the adventure -- but only a handful managed to claim the top spots. In this blog, Hollywood Branded brings you the top brand partnerships with Pokémon Detective Pikachu...
---
---
We Chose You, Detective Pikachu!
It all started with a mouse in a hat... that's not really a mouse, who also shoots lightning. And no, we're not talking about the Sorcerer's Apprentice here (sorry, Mickey), we're talking about the iconic Detective Pikachu! The beloved fictional yellow creature struck theaters May 10th with an all new adventure fit for the big screen in his theatrical live-action debut.
The Pokémon darling struck lightning at the box office despite going up against the Marvel goliath Avengers: Endgame, now in its third week and still crushing records globally. For families with younger children, or for those who have cried enough over fictional characters to last a lifetime the past few weeks (of which I may or may not have joined you), the colorful and comedic animated feature Ugly Dolls also headed into its second week at the box office to join Pikachu's debut.
However, the pint-sized super-sleuth truly shone, seizing a record setting domestic opening weekend for a video game adaptation at $58 Million, and topping the previous title-holder Lara Craft Tomb Raider with Angelina Jolie back in 2001 with $47.7 Million. And in similar fashion to the Energizer Bunny, Pikachu continues to pack a punch, sitting pretty at a gross total of $175 Million worldwide according to Box Office Mojo at the time this blog was written (and expected to grow).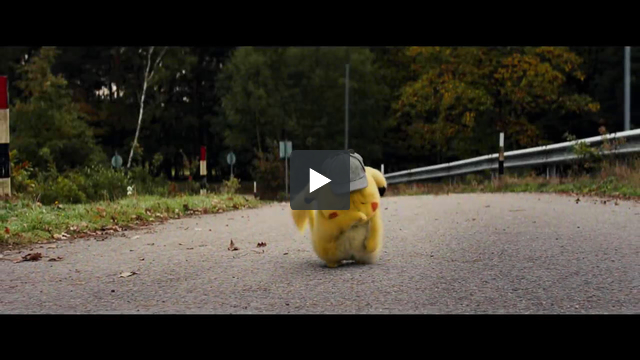 When ace detective Harry Goodman goes mysteriously missing, it's up to his 21-year old son, Tim, to find out what happened. But, he's not alone. Aiding in the investigation is Harry's former Pokémon partner, a wise-cracking, adorable super-sleuth Detective Pikachu. After discovering they are uniquely equipped to work together, as Tim is the first (and only) human who can talk with Pikachu, they join forces to unravel the tangled mystery.
Lending his voice as Pikachu himself is Deadpool star Ryan Reynolds, who managed to keep it PG yet still as hilarious as the Merc with a mouth. Playing the part of Pikachu's human ally is Jurassic World: Fallen Kingdom's Justice Smith. Rounding out the cast features the talents of Bill Nighy, Ken Watanabe, and Kathryn Newton, best known for her role in Big Little Lies.
But, I know you're here for the brands. Ready your magnifying glasses, it's time to take a closer look at the top brand partnerships from Pokémon Detective Pikachu.
---
1. 7-Eleven
Kicking off our list is the partnership between Warner Bros. Pictures and 7-Eleven in a multi-faceted campaign that's reminiscent of a similar campaign with Deadpool 2. Understandably so, Ryan Reynolds in any form is always worth teaming up with. To read more about that promotion check out our blog Top Brand Partnerships With Deadpool 2.
This time around the Pikachu co-promotion consisted of 7-Eleven adding Pokémon features to its loyalty app that tied into the movie along with augmented reality (AR) experiences in-app and photo filters. Off-screen, 7-Eleven customers could purchase movie-themed collectibles such as limited-edition Slurpee bottles, straws, refillable coffee tumblers, and Pokémon card packs. All collectibles featured characters from the film including Detective Pikachu, Psyduck, Ludicolo, and Snubbull.
Customers also had a choice from three 7-Select private brand chocolate bars in themed packaging. The chocolate bars came in the Pokémon-esque flavors: Bolt'n Banana, Roaring Raspberry, and Psyched-Up Orange.
In conjunction with the discount offers, 7-Eleven unveiled the Hi-Hat Mocha, a new beverage available only at 7-Eleven stores named after a prominent location featured in the film. For those of us who aren't coffee-addicts like Detective Pikachu, 7-Eleven also offered a limited-time Slurpee: The Mystery Slurpee. The flavors were never revealed as part of the Instagram Sweepstakes 7-Eleven hosted.
The Instagram sweepstakes aptly titled The Mystery Slurpee Sweepstakes gave customers the opportunity to win a year of free Slurpee drinks. To enter, contestants had to follow the Slurpee account on Instagram, capture their Mystery Slurpee moment with a photo, video, or gif, and guess the three flavors in the Mystery Slurpee drink. To complete the entry, participants had to use the hashtags: #MysterySlurpee, #Sweepstakes, and #DetectivePikachu in their captions in order to throw their detective hats in the ring.
7-Eleven app users had the ability to join the 7-Eleven Neighborhood Watch to help Detective Pikachu find missing Pokémon in the fictional Ryme City. Game-players could unlock bonus content including clips from the movie, exclusive deals, and 7Rewards to go towards purchases.
---
2. Build-A-Bear
Next on our list perfectly encapsulates the huggable and fluffy side of our furry friend, with a co-promotional campaign by Build-A-Bear. The promotion consisted of an in-store event spanning across the nation in all Build-A-Bear locations.
The event gave Pokémon fans the opportunity to earn a free poster themed to the Pokémon Detective Pikachu film. To participate, fans visited participating Build-A-Bear stores in a scavenger hunt, where they followed clues to find hidden tokens throughout the workshop. Once the tokens were found, fans won the free poster at the end of their search. The promotional events ran from May 10th through May 12th and then again from May 17th through May 19th, 2019.
In addition to their regular Pokémon Build-A-Bear line, the notable characters featured in the film, Psyduck and Snubbull, were added to the roster of furry friends.
---
3. Menchie's Frozen Yogurt
For a tasty treat, Menchie's Frozen Yogurt stepped up to the plate for a promotion available in not only the US but also for our northernly neighbors up in Canada! Menchie's locations offered Pokémon Detective Pikachu limited-edition themed cakes and collectible cups for a in anticipation for the feature film.
To sweeten the pot, Menchie's launched a social media campaign encouraging fans to investigate the Case of the New Cup where followers could try to discover the new flavors in their Pokémon Detective Pikachu cup. One out of five Detective Pikachu themed prize packs were up for grabs, including two unique backpacks, trading cards, a blow-up ball, a Detective Pikachu headband, and a fuzzy throw. The sweepstakes ran from May 11th to May 13th.
---
4. Niantic, Inc.
Rounding out our list comes one of the most long-awaited campaigns. Warner Bros. Pictures partnered with Niantic, Inc. for an in-game partnership with Pokémon Go in promotion of Detective Pikachu.
Pokémon Go is an augmented reality mobile game available on iPhone and Android. A few short weeks after its initial launch back in July 2016 the mobile game infamously went viral, taking the world by storm with its unique new take: users had to go outside in order to catch 'em all.
From May 7 through May 17, 2019, Pokémon Go featured a variety of Detective Pikachu themed in-game content. While using the Go Snapshot camera (allowing players to take pictures of the Pokémon they catch or see in the game), some gamers got photo-bombed by main character Pikachu wearing a detective hat in celebration of the film.
Additionally, Pokémon characters featured in the film such as Bulbasaur, Jigglypuff, Psyduck, Aipom, Snubbull, among others, appeared more frequently in the game and if you were lucky, could even catch one for your cache. Gamers were also able to participate in special raid battles and field research inspired by the movie.
As a bonus, fans were also able to customize their in-game characters with items from the movie including a detective hat and a t-shirt with the Pokémon Detective Pikachu logo.
---
A Wild(ly) Creative Brand Appears!
When it comes to stand-out partnership campaigns the key is to unleash your full potential, and with some of Hollywood Branded's out of the Pokédex thinking every brand can evolve to their absolute best form!
Want to see other successful brand partnerships? We have you covered! Check out some of our other blogs on previous promotions and marketing strategies, and see what some out of the box thinking can do for your brand when it comes to entertainment!
Ready to start getting your brand in TV shows and feature films? Then check out our Product Placement & Promotions 101 Guide that you can download below!